Our insidewink team likes to
share the good
Here are some great new products our team LOVES!
Our insidewink staff picks range from AMAZING Rice puddings to incredible facial serum, from lanterns to smokeless bonfires!
We may receive a small commission from purchases made via the links below.
If you love, or know of anyone who loves, rice pudding- this is your lucky day!
Rice to Riches, a company based out of NYC and is known solely for it's supremely delicious and wonderfully unique flavors of rice pudding. That's it! This is all they do, they make crazy good rice pudding!
Rice to Riches cooks up more than 500,000 servings of rice pudding per year…plus they are very cute on creating some amusing play on words in the naming of flavors. Check these out flavors:
The Edge of Rum Raisin
I Gotta the Panna Cotta
Sex Drugs and Rocky Road
I'll Take Egg Nog for $200 Alex
Rice to Riches ships anywhere in the US and it's available in a couple of sizes. So, for your next gathering, think about serving a couple of flavors of rice pudding from Rice to Riches…it's definately worth sharing.
Check out Rice To Riches Here
Emma Berdie Donson Recommends
COSRX Snail Mucin 96% Power Repairing Essence
I bought the COSRX Snail Mucin 96% Power Repairing Essence Skin Repair Serum because I was intrigued by the Korean Beauty trend. Snail Mucin? Sounds gross, right? Nope!
If you haven't tried snail secretions, give this skin moisturizing treat a try. The best part about this serum is that it doesn't cause any breakouts or irritate my sensitive skin like other products do.
It's helped my skin to become more supple, hydrated, and youthful. The serum is also great for anti-aging and helps with taming wrinkles and sunburns… all while making your skin feel smoother than ever before.
My face feels hydrated but it doesn't make my skin oily or greasy like other products do –it absorbs quickly and doesn't leave any residue behind. This summer it's time to see what snails can do for you!
Check out COSRX Snail Mucin Here
CozyBerry Rechargeable LED Lantern
We had a little corner in our home where I wanted to illuminate some beautiful house plants we had. I found this great little light that is height and brightness adjustable. I postioned it under the plants and in the evening it's just beautiful!
Then, one night during a blackout we realized how great this little lantern really is! We recharge the lantern regularly so, it's always ready to go. It's powerful enough to light up a room and we could carry it around the house and stand it own its own. Great for camping, too! We love it!!
Shop for Cozyberry LED Lantern Here.
What could be better than on a beautiful summer night to sit around a fire and talk with friends and family? Well, this great Solo Stove makes those momenst easy to achieve. 
This is a (mostly) smokeless firepit that's totally worth the hype. You can pretty much enjoy it anywhere- at home, camping, on the beach- and it really is almost smoke free!
Shop for the Solo Stove Here
Have you tried our insidewink staff picks?
Let us know what you think in the comments below!
See What Else is Good

Here!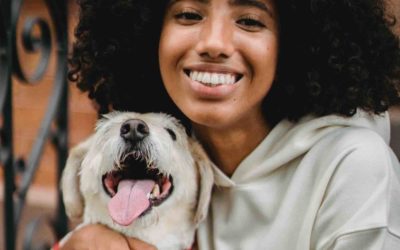 Part 1 of Kathlene McGovern's 2 part series on the best and safest ways to travel with your furry friends!
Dove Rose give us ideas on how to stay curious! Keep it Fresh in the Kitchen, on the Drive and in your Life. New ideas to keep our mind alive!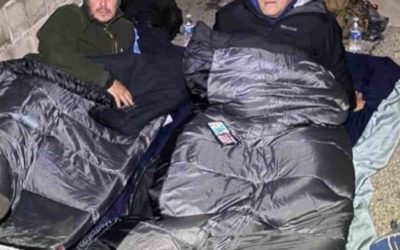 Ken Craft of Hope of the Valley lives unhoused on the streets of the San Fernando Valley for 100 hours and shares the challenges, insights and struggles he faced on this journey.