We love roasted cauliflower, so when Anne Hickey suggested this delicious recipe we couldn't wait to try it!
Cauliflower is so good for you. It's a great source of fiber and antioxidants. Combined with carrots and the zing of Tahini, this salad is so unique and packed with flavor, it's sure to become one of your summertime favorites!
Serves: 6-8
Roasted Cauliflower and

Carrot Salad with a Turmeric Tahini Vinaigrette
insidewink's Reliable Recipes/ insidewink.com
Begin by Pre-heating your Oven to 400 F.
INGREDIENTS:
Organic Cauliflower – One head – broken into florets
Organic Carrots- 3 medium – sliced on a bias ~ 2 ½ " length
Castelvetrano Olives- 10 – torn into small pieces (to remove pits – smash each olive with a blunt object)
Organic Dried Apricots- 7-8 thinly sliced
Organic Arugula- 2-3 cups
Organic Pepitas- 2 Ts
Organic Almonds Slivered- 3-4 Ts
Organic Quinoa- 1 ½ Cups – cooked
DIRECTIONS:
Combine the cauliflower florets and the cut carrots in a bowl.
Drizzle with olive oil and generously salt and pepper.
Arrange on a sheet pan and roast until carrots are just fork tender (about 25 min.)
When finished, combine the roasted veggies with the remaining ingredients – toss gently and dress the salad with the Turmeric Tahini dressing to taste and serve!
** Always wash produce before using. When roasting veggies – generally it's a good idea to toss them up a bit or shake the pan at the half-way point of roasting.
Turmeric Tahini Dressing
INGREDIENTS:
Organic Lemon- One half – juiced
White wine vinegar- 2 Ts
Dijon Mustard- 2 ½ tsp.
Organic Shallot- Medium – one half, minced
Organic Tahini- 3 tsp.
Organic Turmeric- 1 tsp.
Organic Olive Oil- 3 Ts
Organic Agave Syrup- ½ tsp.
Kosher Salt Healthy pinch
Ground Pepper- 3-4 grinds
DIRECTIONS:
In a blender, combine the ingredients and blend on low or in 4-5 short bursts, until well combined.
Add about ¼ cup cold water and blend again, on high.
The water will help emulsify the tahini and olive oil.
Dressing should come out with some viscosity but not too thick.
Store in fridge – will keep for up to two weeks.
Yield : 6 – 8 Servings
Yum!!!
Reliable Recipes welcomes Ann Hickey
Over the past four years, we have shared so many great recipes and now we are so happy to share something even better… Ann Hickey! Read About Ann Here
Ann Hickey – MPH, Chef, Health and Wellness Coach
Ann is a proud middle child of seven who grew up in a busy kitchen she ironically avoided when it came to making salads.
Her home in Sherman Oaks is ground zero for culinary risk taking and recipe experimentation. Her beloved and brutally honest taste testers include her husband, son, daughter, and son-in-law.
Ann is a devoted entrepreneur who built a successful hand-crafted marshmallow business from scratch. Following the sale of that company, she went back to her roots of healthy, heart loving cooking. When she's not cheffing, you'll find her blowing off the stink on the tennis court or her road bike.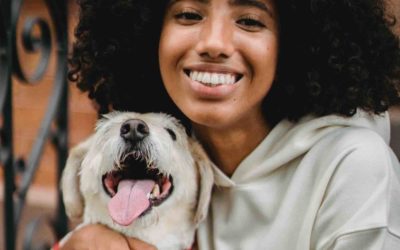 Part 1 of Kathlene McGovern's 2 part series on the best and safest ways to travel with your furry friends!
Dove Rose give us ideas on how to stay curious! Keep it Fresh in the Kitchen, on the Drive and in your Life. New ideas to keep our mind alive!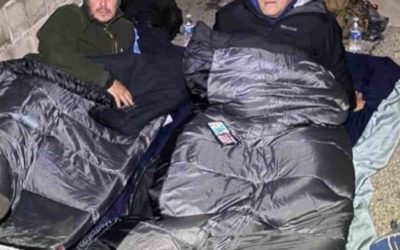 Ken Craft of Hope of the Valley lives unhoused on the streets of the San Fernando Valley for 100 hours and shares the challenges, insights and struggles he faced on this journey.