As leaves crowd the trees, replacing winter's barren landscape, it reminds us that the nature of this cyclical world, and the people in it, is abundant and generous.
In this month's Happy Headlines, we highlight inspiring stories about giving college grads a debt-free start, natural solutions to man-made problems, a boy's art raising hundreds of thousands of dollars, resources left for refugees at train stations, and a formerly homeless businessman giving back that remind us, when giving is at the heart of the matter, the news is always good!
"There is no exercise better for the heart than reaching down and lifting people up."
– John Holmes
Moss Turns Concrete Jungles into "Living Cities…"
Our friends at happy-headlines.com write about a Dutch company that's developed a moss to be installed on concrete building throughout cities. Not only will the rootless plants maintain the structural integrity of the buildings, but it will also remove pollutants from the air and water and even reduce noise pollution.
Strollers, Diapers and Other Necessities Left at Polish Border for Ukrainian Refugees
Good Morning America reports that strollers filled with essential like diapers were lined up at a Polish train station, left there by Polish mothers who wanted to help Ukrainian mothers and their children forced to flee from the attacks on their country.
An Anonymous Donor Helps the Wiley College Class of '22 Graduate Debt-Free
The entire 2022 class of Wiley College in Marshall, Texas discovered during their graduation ceremony that they one more reason to celebrate when it was announced that an anonymous donor was paying off more than $300,000 in student loan debt the class collectively held.
After Growing Up Homeless, Michigan Businessman Gives Back
Chris Montana's Du Nord Social Spirit, the first black-owned distillery in the country, is using his business to help people in need. The philanthropic efforts of the Michigan native began to blossom after his warehouse was partially burned during the George Floyd protests. Realizing this was a turning point for the community where the building was located, he began helping the food bank next door, eventually creating a foundation that supports black entrepreneurs.
Boy Raises $325,000 for Ukrainian Children with his Custom-Made Bowl
Combining his woodworking skills with his desire to do good, 12-year-old Gabriel Clark decided to raffle off one of his creations, a carved bowl, and donate the proceeds to Save the Children to help Ukrainian kids impacted by the war. His initial goal was to raise £5,000 but by the time the raffle was finished, the boy had raised over £255,000 – the equivalent of approximately $325,000.
GIVING IS ON THE RISE – up about 240% in the last decade
Harvard studies show – GIVING MAKES YOU FEEL GOOD
According to IRS data – PEOPLE WHO EARN LESS, GIVE MORE
According to scientific research – GIVING IS CONTAGIOUS
According to a poll on global trends in giving – AUSTRALIANS LOVE GIVING
From Goodnet. Read more Here!
"You have not lived today until you have done something for someone who can never repay you."
–John Bunyan
Kathlene Mc Govern
Kathlene Mc Govern is a graduate of UCLA with a BA in English/Creative Writing. She is the winner of the David Wong Louie Creative Writing prize, has served as the fiction editor for PCC's Inscape Literary Magazine and worked as a staff writer for Blindfold Magazine, a print mag that combined activism with pop culture and fashion where she wrote features on several actors and directors including Darryl Hannah and Aaron Paul and Casey Cooper Johnson.
When she's not writing, Kathlene teaches a performance workshop for dancers around the country called Acting Dynamics for Dancers. The workshop teaches dancers to create story and connect emotionally to choreography, allowing for more dynamic performances.
More Happy Headlines
There is always some Good News out there and we find it for you! Here are more of our Happy Headlines
insidewink has had the privilege of speaking with many artists over the years. From painters to sculptors to writers to a puffer fish (yes… a fish) all creating beauty and resonating with us.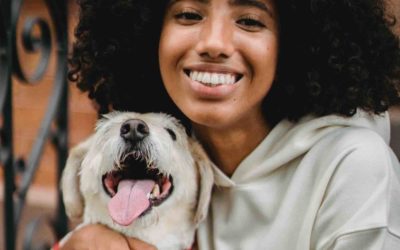 Part 1 of Kathlene McGovern's 2 part series on the best and safest ways to travel with your furry friends!
Dove Rose give us ideas on how to stay curious! Keep it Fresh in the Kitchen, on the Drive and in your Life. New ideas to keep our mind alive!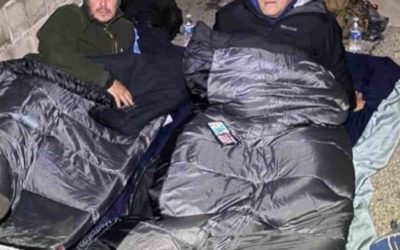 Ken Craft of Hope of the Valley lives unhoused on the streets of the San Fernando Valley for 100 hours and shares the challenges, insights and struggles he faced on this journey.