Spring has officially sprung (even if the weather begs to differ) and with the season comes the inevitable – instinctual – sense of renewal and regeneration.
From breaking down borders to build a bi-national park, soundwaves that regenerate bone and pre-fab building panels that create clean energy, to local libraries helping the formerly incarcerated re-enter communities, a blind man building, then driving a race car and drones using AI to generate vital data while simultaneously planting trees, this month's Happy Headlines are filled with stories of fresh starts, moments of breaking ground as well as groundbreaking news sure to put a spring in your step!
"Nothing remains as it was. If you know this, you can begin again, with pure joy in the uprooting."
– Judith Minty, Letters to My Daughters
Drones Help Restore Biodiversity Five Years Sooner than Humans Could
Now This Earth has shared a video that highlights the partnership between ecologists, drones and data science that uses AI to help to gather information about bio-diverse conditions – degrading land and air – which allow scientists to respond up to five years more quickly than they could if gathering the information on the ground. And oh, yeah, the drones do all this work while simultaneously planting thousands of trees.
The Power of Soundwaves Transform Stem Cells to Bone
Our friends at happy-headlines.com write about researchers at Royal Melbourne Institute of Technology who have embarked on a groundbreaking study that shows when high-frequency soundwaves are applied stem cells they can be turned into bone cells, saving time and money, a discovery that could make this vital treatment more readily available to patients.
New Jersey Libraries Help Formerly Incarcerated People Transition Back to Communities
Nearly nine thousand people are released on parole every year in New Jersey and local libraries and their librarians have long been a resource used to help the formerly incarcerated find jobs, get their GED, or apply to community college. Now with a program titled Fresh Start, libraries are able to partner with the parole board and other sources as well as receive funding for ex-offenders to take the GED, as well as employing social workers to help ex-offenders navigate their way as they re-enter their communities.
Transforming a Barrier Wall into a Bi-National Park
Two years ago, Laredo, Texas was facing the construction of a high border wall that would cut them off from their main source of water, the Rio Grande River. However a coalition of veterans, clergy, Indigenous leaders, and landowners worked to get the unconstructed border wall contracts canceled.
Their efforts have led the "City of Laredo to propose and unanimously green-light plans for a binational river park," to be developed where the border wall would have once stood. Read what Good, Good, Good has written about it here:
A Blind Drag Racer Inspires a Young Man to Imagine the Impossible
When CBS Sunday Morning's Steve Hartman heard about a drag racer blinded in a crash in 2012 who was determined to set a new speed record (after building his own car), he knew it was a story that people should hear – one person especially: his twelve-year-old nephew Ted, whose own blindness at times has felt "insurmountable."
Old, Cold Buildings That Drain Energy Get Solar "Coats"
Structures built pre World War II are "catastrophically inefficient" to heat and cool, and therefore considered energy suckers. That is until a German startup began designing pre-fab panels that act as a "coat" for the buildings, not only eliminating energy waste, but creating so much renewable energy that the buildings become carbon negative.
Read the Good News Network's article here
Fun Facts About the Regrowth and Renewal in Spring…
Children grow faster in the spring than other times of the year.
Every year on the first day of spring, people in Poland gather to burn an effigy and throw it in the river to bid winter farewell.

The term "spring fever" refers to a both psychological and physiological symptoms associated with the arrival of spring, including restlessness and daydreaming.

Groundhog Day has its roots in the ancient, Neolithic Celtic festival of Imbolc, which marks a seasonal turning point and also involved animal prognostication.

The first day of spring marks the beginning of Nowruz ("The New Day"), which is the Persian New Year. The celebration lasts 13 days and is rooted in the 3,000-year-old tradition of Zoroastrianism.
From Bamsi. Read more Here!
"They were pleasant spring days, in which the winter of man's discontent was thawing as well as the earth, and the life that had lain torpid began to stretch itself."
– Henry David Thoreau
Kathlene Mc Govern
Kathlene Mc Govern is a graduate of UCLA with a BA in English/Creative Writing. She is the winner of the David Wong Louie Creative Writing prize, has served as the fiction editor for PCC's Inscape Literary Magazine and worked as a staff writer for Blindfold Magazine, a print mag that combined activism with pop culture and fashion where she wrote features on several actors and directors including Darryl Hannah and Aaron Paul and Casey Cooper Johnson.
When she's not writing, Kathlene teaches a performance workshop for dancers around the country called Acting Dynamics for Dancers. The workshop teaches dancers to create story and connect emotionally to choreography, allowing for more dynamic performances.
More Happy Headlines
There is always some Good News out there and we find it for you! Here are more of our Happy Headlines
insidewink has had the privilege of speaking with many artists over the years. From painters to sculptors to writers to a puffer fish (yes… a fish) all creating beauty and resonating with us.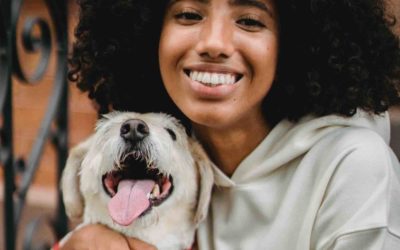 Part 1 of Kathlene McGovern's 2 part series on the best and safest ways to travel with your furry friends!
Dove Rose give us ideas on how to stay curious! Keep it Fresh in the Kitchen, on the Drive and in your Life. New ideas to keep our mind alive!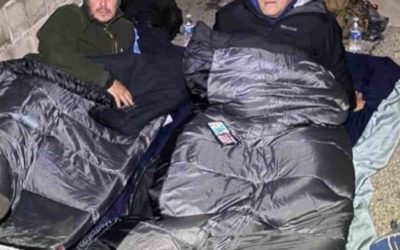 Ken Craft of Hope of the Valley lives unhoused on the streets of the San Fernando Valley for 100 hours and shares the challenges, insights and struggles he faced on this journey.