A Passionate Belief That One Can Always Do More
My husband, George McDonald, founded The Doe Fund in memory of a homeless woman known only as Mama. Hundreds of homeless people lived in and underneath Grand Central Terminal during the 1980s, including Mama, and George focused his advocacy on their community.
On Christmas Eve 1985, Mama was cast out of Grand Central Terminal into the freezing cold by police. She died the next morning, wearing a scarf that George had gifted her. Mama's death crystalised the passionate belief George has held that one can always do more. He started The Doe Fund at the end of that year.
—Harriet Mcdonald, The Doe Fund, President
Editor's Note: We offer our deepest condolences to Harriet McDonald on the recent passing of her husband and founder of The Doe Fund, George McDonald. His dedication to helping individuals ascend the economic ladder to self-sufficiency has made a positive impact on countless lives in New York City and beyond.
This interview with Harriet McDonald was conducted just prior to her husband's passing.
Harriet, what inspired the creation of the Doe Fund so many years ago?
My husband George spent 700 consecutive nights handing out food and clothing to the homeless people who lived in and around Grand Central Terminal. Again and again, he heard the same thing:
"What I really want is a room and a job to pay for it."
That is the animating principle of The Doe Fund: that the underlying causes of homelessness and recidivism can be addressed by combining stable housing, supportive services, and most importantly, paid employment. The fact is that work works.
Back then, when we said that the only thing the people we serve needed to succeed was opportunity, everyone thought we were insane. Because they thought the individuals themselves were too lazy or crazy to work. Until they started to see our results.
What made you decide to make the change from Hollywood writer to a full time humanitarian?
At the time, I had been in Hollywood for 17 years, and I was commissioned to write a screenplay about the homeless community around Grand Central. I spent weeks shadowing a precocious young woman named April who lived in the Terminal. She introduced me to dozens of homeless people–people who so many of us, myself included, initially regarded as faceless, as anonymous. As they shared their backstories and the richness of their inner lives, all of my preconceived notions were shattered.
April and I formed a deep bond, so much so that I decided to adopt her and arranged for her to enter rehab at the Betty Ford Center. Sadly, the day before her flight, she found a pieced-together gun with a single bullet in it. Desperate to feed her addiction, she tried to sell it on the streets. When she couldn't, she turned it on herself.
Harriet and George McDonald first met at April's funeral service in New York City 30 years ago. They were married six months later. Together they created  the Ready, Willing & Able program which has become the most acclaimed rentry program in the nation.
I met George at April's funeral, and I was deeply moved by the passion of his eulogy. Being Jewish, I had never attended a Church funeral. When I saw George delivering remarks at the podium, I just assumed he was a priest… that is until he invited me for dinner and started flirting with me! Six months later, we married, and together we created Ready, Willing & Able. In the 30 years since, it has become the most acclaimed reentry program in the nation.
How does The Doe Fund help create economic opportunity for individuals?
The Doe Fund's mission is to break the devastating cycles of poverty, addiction, homelessness, and recidivism. Our flagship program, Ready, Willing & Able, combines paid work, career development training, housing, and supportive services so participants achieve self-sufficiency.
We have helped over 28,000 individuals since The Doe Fund began. 94% of Ready, Willing & Able participants found new employment in 2019 thanks to our occupational training courses, and participants earned over 500 industry-recognized occupational certifications in 2019. Independent studies have shown that Ready, Willing & Able reduces recidivism by 62%.
The Ready, Willing & Able program's Men in Blue at the Peter Jay Sharp Center for Opportunity in Brooklyn, NY
We are likely best known for our street cleaning service, one of our many social enterprises. Recognized by New Yorkers as the Men in Blue for their bright uniforms, our trainees clean over 115 miles of city streets daily; this is a helpful way to instill soft skills and work ethic in people who have been removed from mainstream society for many years. After working on cleaning crews, trainees can choose one of the dedicated career tracks offered by our workforce development team.
In addition, The Doe Fund manages a growing portfolio of beautiful, state-of-the-art transitional, affordable, and supportive housing. These residences provide a continuum of care not just to the men in our programs, but to all New Yorkers in need.
"The generous donation of these stylish suits will help the men we serve, who are often uncomfortable and unfamiliar with promoting themselves as part of an interview process, regain their confidence."
—Harriet McDonald, The Doe Fund
Creating More Opportunities for Individuals to Ascend the Economic Ladder
What is on the top of your "to do" list at The Doe Fund right now?
Never before have the issues addressed by The Doe Fund – issues of social, racial and economic justice, as well as unemployment, and criminal justice reform been more at the center of national dialogue. Due to the pandemic, more Americans than ever before are facing evictions and unemployment. The Doe Fund has both the opportunity and the responsibility to provide leadership and solutions. All Americans, from the East to West Coast, have a role to play in supporting cost-effective and successful approaches to these seemingly intractable social problems.
Because it is important to The Doe Fund for the men we serve to be able to take care of themselves, but also of their children, recently, our programs have evolved to ensure they not only place their foot on the first rung of the economic ladder, but steadily ascend. I hope to continue this trend over the next five years by refocusing our workforce development programs to provide training in skilled trades. By doing so, we can prepare our men for–and place them in–resilient, middle class jobs with higher wages and real growth potential.
We are getting ready to launch training in carpentry and welding, with even more on the horizon. These are trades that are facing dire shortages, which eliminates many of the barriers that formerly homeless and incarcerated people face in hiring. By 2024, for example, the American Welding Society projects that the welding shortage will reach a deficit of 400,000 workers.
"We make one promise to every man who comes to us for help.
The promise of economic opportunity."
—George McDonald, Founder of The Doe Fund
Do you have a specific story you can share that really inspires you?
I remember our trainees were out shoveling snow during the blizzard of 1995. One was sweeping in front of my apartment, and I was so moved by his warmth and determination. I just had to come out of the building to speak with him while the blizzard was raging. I turned his coat collar up–their jackets weren't fit for a storm like that–and said, "Don't worry, we're getting warmer uniforms soon." We got the winter gear shortly after, and from that one interaction came a truism that has guided me ever since: never make a promise to these men that you can't keep.
That trainee is now our Senior Director of Transitional Housing and a member of The Doe Fund's Governing Board–one of many graduates on our leadership team. It has been such an honor to see our graduates grow in their careers over the years, especially within The Doe Fund itself. We have a duty to cultivate new generations of leaders from the men whom we serve. After all, who would know better how to help these men than someone who has overcome the very same struggles?
"Who are the men? They're father's. They're sons. They're homeless. Many have spent years behind bars. They've made mistakes. They have hope and dream of better futures. And they're Ready Willing & Able to change their lives."
—Harriet McDonald, The Doe Fund, Meet Our Founders video
A March Towards Social Justice
How has The Doe Fund improved or evolved over the years?
One great example has been how we adapted to COVID-19. Throughout the pandemic, our men have served as frontline heroes, cleaning and sanitizing more than 115 miles of City streets.
As the pandemic upended the job market, particularly in the field of hospitality–an industry long amenable to hiring Ready, Willing & Able graduates– we have created training for new opportunities in fields such as emergency food delivery, warehouse, and institutional kitchens such as in shelters and hospitals.
In response, we quickly pivoted, reconceptualizing our workforce development programs to prepare men for success in the "new normal." This included not only job training and assistance obtaining commercial licenses for "pandemic-proof" fields, but building an entire digital teaching infrastructure to improve trainees' skills and confidence as job applications, interviews, and jobs themselves went virtual.
How can people help? Do they need to live near New York City?
At a time when our country is seeking to unite and resolve issues of long-standing systemic racism and inequity, every American has a role to play. If you live outside New York City, you can help The Doe Fund tremendously by contacting your representative and advocating for a "Work Works" model in your community. You can also volunteer to participate in virtual training events such as mock interviews; contact [email protected] for more information on how to get involved.
In addition, we are expanding Ready, Willing & Able in response to the economic devastation caused by the pandemic. If you know anyone experiencing financial hardship, please refer them to us and we can provide them with immediate paid work, as well as housing and supportive services if needed.
Have them call 718-416-4924 or visit [email protected] to get started.
Lastly, I cannot stress enough how helpful it is to make a donation. COVID-19 has stretched us to the limit financially, and we need all the support we can get–not only to continue operating, but to further innovate our programs.
Visit our website to learn more.
Harriet, what do you personally spend most of your time doing for The Doe Fund?
As the President of The Doe Fund, I oversee all aspects of the organization, from strategic planning to fundraising to developing new programmatic initiatives.
Recently, I have been focusing on national scaling, given the enormous crises of homelessness and mass incarceration that the country faces. Last month, I met with members of Congress who are interested in scaling the Ready, Willing & Able model—we call it "Work Works"—within their own districts.
I lived in LA for nearly 17 years, and I know the homelessness crisis has only gotten worse since I left. I also know The Doe Fund can help. It is my strong desire to scale "Work Works" in the city and throughout California. We see the opportunity to create bipartisan results, tailored to the specific needs of communities across America.
Is there anything that you wish more people knew about the opportunities being created at The Doe Fund?
Nazarene Griffin, our Facility Director, once said, "There is nobody better to lead a man out of a minefield than one who has been through one himself." It's important that I recognize how much the men we serve have empowered themselves over the years. Over 40% of our own staff are graduates of Ready, Willing & Able, including at the highest levels of our organizational leadership. I wish more people were aware of that and would seize the opportunity to learn from them.
I also wish that people had more opportunities to talk with the men we serve directly. They should not be anonymous faces as they once were on the benches of Grand Central Terminal. In the future, we hope to promote and provide our programming through webinars, panels, facility tours and other virtual convenings. You can learn so much from our graduates and what they have overcome.
In my over 30 years with this organization, their tremendous achievements, dignity, and humanity have never ceased to inspire me. This is what keeps me showing up everyday. The reward that comes from watching a man grasp an opportunity and succeed is extraordinary. I invite you to join alongside George and I, our countless program participants and graduates, our devoted Board of directors, and our farsighted individual donors on this long march toward justice.
Your greatest challenge for changing old ways of thinking and being is your own Critter Brain. What it is and how you can combat it.
Lasagna Love is a pandemic compassion story – where one person helps another and it catches on.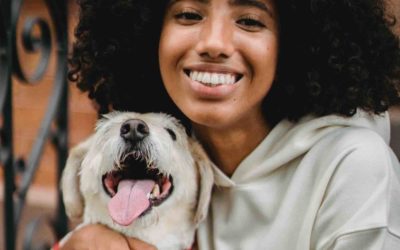 Part 1 of Kathlene McGovern's 2 part series on the best and safest ways to travel with your furry friends!
Dove Rose give us ideas on how to stay curious! Keep it Fresh in the Kitchen, on the Drive and in your Life. New ideas to keep our mind alive!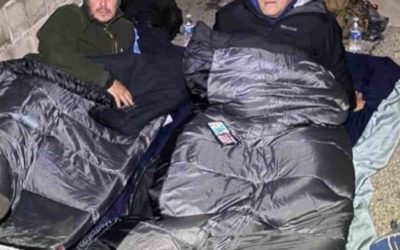 Ken Craft of Hope of the Valley lives unhoused on the streets of the San Fernando Valley for 100 hours and shares the challenges, insights and struggles he faced on this journey.