The musical The Pajama Game, adapted from the Richard Bissel novel 7 ½ cents, is about, well, the game of running a pajama factory: production, labor costs, strikes and, of course, love.
At the top of the show is a jaunty production number complete with brightly dressed seamstresses and warehouse workers who are "Racing with the Clock." And this has to do with our Happy Headlines, how?  A foreman marches through the aisles during the number barking "Hurry, up, tempus fugit!" warning every one of the dire consequences of time wasted. That middle-aged man in baggy pants sounds exactly like the voice in my head, sent to convince me that it's too late to dream, to achieve a new goal, to make or remake life into something I love. But the pajama workers know better – they know "it's a losing race when you're… racing, racing, racing with the clock."
From an 84-year old grandfather about to achieve his dream of becoming an engineer, a 74 year-old female body builder increasing muscle year-after-year, an 85 year-old astronaut, who waited 60 years on the ground for her chance at space, to a runner breaking records at 105, these Happy Headlines show us there's no need to race against the clock because it's never too late to be, do or have anything you dream or truly desire.  
84 Year-Old Grandfather Receives Engineering Degree
Felipe Espinosa Tecuapetla, is about to graduate with a degree in engineering and industrial management from Meritorious Autonomous University of Puebla, Mexico, one of the most prestigious universities in Mexico… at 84 years old. Our friends at happy-headlines.com write that this inspiring man wanted to show the world that mastering one's mind (and not age) was the key to achieving his dream. And he's not done yet. He plans to pursue his master's degree! 
75 Year-Old Body Builder Creates a Sensation on Tik-Tok
Josefina Monasterio, who began body-building at age 59, believes it is the mind-body-spirit connection that made her dream of transforming her body into a reality.
When interviewed on the TV show, The Drs., the PhD. said that the most "fascinating portion of this" journey was discovering that every year, from 59 to 75 her muscle mass has increased and that the common "belief system" that with age comes a breakdown of the body and illness, is false. Monasterio believes that taking responsibility for developing your body and its connection to both the mind and the spirit allows us to achieve amazing results. And she's got the body to prove it!
82 Year-Old Aviation Pioneer Wally Funk Finally Launches into Space
According to Space.com, in July of 2021, the New Shepard, a privately owned rocket made a suborbital launch into space with Wally Funk onboard. The oldest person ever to be launched into space, Funk spent more than sixty years on the ground waiting for this opportunity.
Part of Mercury 13, a group of female aviators, who took astronaut tests in the late 1950s, Funk attempted to join NASA four times, rejected each time even though she bested many of her male counterparts. NASA continued to exclude women until the 1970s. With over 19,000 hours of pilot hours, Funk spent her career teaching over 3000 students how to pilot planes, and with more hours and experience than the rookie astronauts piloting the New Shepard, was cool as a cucumber during the flight and she "wants to get up there again… fast."
105 Year-Old Runner Sets World Record
When Julia "Hurricane" Hawkins was 101, she set a record at the senior games for a completing the 100-yard dash in under 44 seconds. "I thought it would be neat to be 100 and run the hundred yard dash."
Active, but never an athlete, Hawkins didn't even begin running until she was over 100 years old. At 103 she ran again, and while she didn't break her own record, she still won the gold, completing the race in just over 46 seconds. Hawkins believes running is what's kept her mind and body sharp and each time she steps onto the track, she has one goal: to inspire others who are watching that they can be healthy and active at any age. And she does. Hawkins is still at it, setting another record at 105!  
There are lots of achievements by Late Bloomers…
Peter Mark Roget published the first English-language thesaurus in 1852 when he was 73 years old. He started his work in 1840 at the age of 61.
Vera Wang, world's premier fashion designer, entered the fashion industry at age 40 after stints in figure skating and journalism.
Laura Ingalls Wilder published the first in the "Little House" books at age 65 in 1932. They soon became children's literary classics and the basis for the TV show "Little House on the Prairie."
J. R. R. Tolkien didn't publish his first novel, The Hobbit, until he was 45 years old. He completed The Lord of the Rings when he was 56.
John Pemberton was a pharmacist until he was 55 years old. He came up with the famous recipe for Coca-Cola in 1886. And the rest is history.
Julia Child, the celebrity chef, wrote her first cookbook when she was 50 in 1961. That first cookbook kicked off her celebrity chef career.
Joseph A. Campbell started his canned goods company at the age of 52. His company actually sold its first soup for which the company is famous for when Campbell was 78 years old.
Gladys Burrill completed the Honolulu Marathon 92 years old. She holds the world record for oldest female to complete a marathon.
Taikichiro Mori, with no prior experience in real estate, founded Mori Building Company when he was 51 years old. He went on to become world's richest man in 1992.
Harry Bernstein achieved fame at age 96 for his 2007 memoir, "The Invisible Wall: A Love Story That Broke Barriers."
Bernie Marcus and Arthur Black, at the age of 49 years, started Home Depot in April 1978 after being let go from their home improvement jobs. Home Depot is now the largest home improvement chain. 
From Linked In. Read more Here!
"It's never to late to be what you might have been."
– George Eliot
Kathlene Mc Govern
Kathlene Mc Govern is a graduate of UCLA with a BA in English/Creative Writing. She is the winner of the David Wong Louie Creative Writing prize, has served as the fiction editor for PCC's Inscape Literary Magazine and worked as a staff writer for Blindfold Magazine, a print mag that combined activism with pop culture and fashion where she wrote features on several actors and directors including Darryl Hannah and Aaron Paul and Casey Cooper Johnson.
When she's not writing, Kathlene teaches a performance workshop for dancers around the country called Acting Dynamics for Dancers. The workshop teaches dancers to create story and connect emotionally to choreography, allowing for more dynamic performances.
More Happy Headlines
There is always some Good News out there and we find it for you! Here are more of our Happy Headlines
insidewink has had the privilege of speaking with many artists over the years. From painters to sculptors to writers to a puffer fish (yes… a fish) all creating beauty and resonating with us.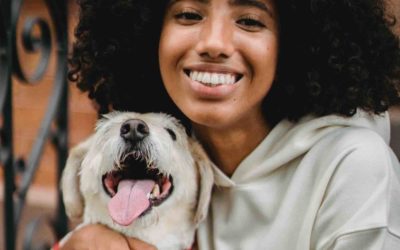 Part 1 of Kathlene McGovern's 2 part series on the best and safest ways to travel with your furry friends!
Dove Rose give us ideas on how to stay curious! Keep it Fresh in the Kitchen, on the Drive and in your Life. New ideas to keep our mind alive!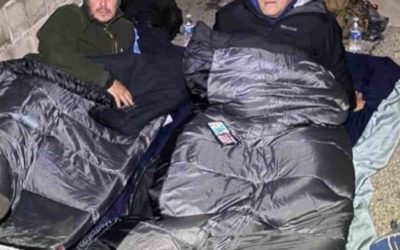 Ken Craft of Hope of the Valley lives unhoused on the streets of the San Fernando Valley for 100 hours and shares the challenges, insights and struggles he faced on this journey.