We've put together 12 Gifts of Love –
insidewink Valentine's Gift Guide
With so much time spent apart, let's use Valentine's Day to spread some LOVE.
Send a little something to your partner, your friend, your co-worker, your child, a gal pal, a buddy, and, yes, even to yourself! A surprise gift goes a long way!
We have reached out to several socially responsible companies that give back to the world either through direct contributions, postive worker experience, or sustainability practices and we love that we get to share them with you.
One note – although we have tried all the products –
this is sponsored content.
Gifts for those who love to give themselves…
Today we round out our 12 Days of Love with an organization that truly shares the good everyday. It works like this: Teachers come to DonorsChoose, write a short description of their students and their project idea, and shop for the specific resources they need. Teacher volunteers vet every project, and then donors can give to the projects that inspire them. Then, using those donations, DonorsChoose buys the requested resources and ships them to the school. Donors receive feedback directly from the teachers and students they've supported.
They began with New York City teachers, but DonorsChoose has since expanded to serve all public schools in the US.  85% of public schools in the country have a teacher who has created a project on DonorsChoose, and donors have given over $1 billion to fulfill requests on the site. We are so pleased to share our admiration for DonorsChoose with you. They have made a huge dent in an area that was utterly neglected when they began and have since impacted the lives of thousands of students and teachers.
They've even branched out and are now helping teachers in need of personal items like hygiene products, food, coats, and other clothing for students struggling with poverty and homelessness. In response, they created a new project category called "Food, Warmth, and Care" to help teachers access those important items. They've expanded into professional development for teachers, social emotional learning, and mental health, too.  
Around Valentine's Day, every year, DonorsChoose sends an email matching donors to a teacher that shares their last name, which is so fun and lovely!  They offer the option to make a donation to a project in someone's honor and they offer gift cards, too. They often hear that parents/grandparents love to give gift cards to kids, or work with them to fund a project directly, so they can teach their children about philanthropy and gratitude. What a beautiful message this Valentine's Day. Go choose a project to support today with your kids, or if you don't have them, for the kids — we know it'll warm your hearts the way it did ours. 
Enjoy the give at www.donorschoose.org and follow @donorschoose on Facebook, Instagram, and Twitter. 
Gifts for your partner, friends, garden, home, Mom, everyone!
Wait 'till you see the offerings from Ten Thousand Villages! They are incredibly unique and wide-ranging. From hand-dyed scarves to fair-trade hammocks to whimsical planters to natural soap to meditative singing bowls to somehow even more — all are safe for the earth, the maker, and the user.  
We are utterly blown away by their beautiful, mindful yoga pillows! They are one-of-a-kind and truly stunning. The artisan group that makes them is called Mai Handicrafts, a nonprofit organization in Vietnam that provides access to safe, fair employment, and social services like health insurance and scholarship funds to all their artisans.
That leads us to our favorite thing about Ten Thousand Villages (Isn't that a great name?) — they put the artisan/maker FIRST and give them opportunities to acquire a safety net of financial stability and escape the cycle of poverty.
As a global maker-to-market movement, Ten Thousand Villages connects artisans in developing countries with conscious shoppers in the United States by offering ethically-sourced gifts, housewares, and fashion accessories crafted by hand. Every product and donation generates sustainable income — and impact — for 20,000 makers in 30 countries who earn a fair, living wage in safe working conditions. That means families are able to build homes and save for the future, their children stay healthy and go to school, and their communities develop and thrive. Partnering with people often excluded from the marketplace, specifically women, Ten Thousand Villages shares the craft, culture, and stories of makers through a network of over 50 branded stores and 300-plus retail partners, as well as an e-commerce shop. As a pioneer of fair trade, Ten Thousand Villages does business differently, putting people and the planet first — since 1946.   
Aren't you excited to check out what they might have in store for you on their website?! We were delighted by all the wonderful gift ideas!
Please check out Ten Thousand Villages here
Gifts for your girlfriend, your sister, your niece, your Mom…
Elegant, simple, ageless — stones and shells tossed by the currents, waves and storms of the Pacific Ocean are brought to light in necklaces, bracelets, earrings, and more by Caesura.  A caesura is defined as a break or a pause in a line of text.  Emma Berdie Donson's inspiration for her art came from when she accidentally broke a gorgeous, hand-painted bowl she bought in Morocco and wondered what new thing she might make out of the pieces. We have all wondered something similar about ourselves, haven't we?  Who might we be if we rebuilt ourselves from broken pieces?  
As beautiful as her jewelry is — she's even using precious stones now: amethyst, citrine, etc. — Emma thought about the broken promises of the world and decided she would give 30% of proceeds to a different charity each month. In November and December, Emma raised upwards of $130 for the Black Voters Matter Fund, which helped ensure a democratic victory in the Georgia senate runoff elections.  
We're so thrilled to support one of our very own in her endeavors, but it comes easily when the products are this striking and the message is this pure: take from the earth and use what you've created to help others and make this a better place to live. This month, Emma is giving to The Breathe Network, which connects survivors of sexual trauma with sliding-scale, trauma-informed, holistic healing practitioners across the US and Canada. Emma has provided our readers with the code INSIDELOVE to take 40% off any purchase you make at Caesura. How incredible is that? Know that even with the discount, you are still giving to a great cause and to a young woman we are proud to know spreads awareness and love. You go girl!
Check out Caesura here and at @caesurastudio on Instagram and Facebook
Gifts for your child, your best friend, your next-door neighbor, your aunt…
It is our opinion that cute totes and fun pouches, all with sweet messages and great graphics, are not only useful but Tote-ally wonderful to have. From carrying groceries to holding all those miscellaneous little things that find their way to the bottom of your purse — The Tote Project has the bag for you!  
We LOVE their messages — "Hold On To Hope", "Love More", "Free to Soar" — because they are so meaningful. And even more so when you understand The Tote Project's mission. All their totes are handmade in a sustainable factory in India and they are made from organic cotton. The best part? The Tote Project donates 10% of their gross profits to Two Wings in order to support survivors of human trafficking in the United States as they pursue their dreams… Once you know that, the message "Free to Soar" takes on extra importance.  
The Tote Project is a collection of ethically made giftable goods that exists to empower survivors and victims of human trafficking through giving back, raising awareness, and ethical manufacturing. The brand was born in 2013 when best friends Fay Grant and Michelle Chavez, united by their passion to end trafficking, put their heads together to see how they could make a difference. Just as plastic grocery bags were being phased out due to environmental concerns and a demand for reusable totes was on the rise, the pair worked together to bring Fay's hand painted designs to a one-of-a-kind multipurpose tote that could both promote sustainability and make an impact.  
Join the movement and shop The Tote Project here
Gifts for your wife, your friends, your Mom, you!
We love the idea of shopping for pretty, every-day clothing. Hell, we love shopping here at insidewink in general, but Amour Vert has exceeded our expectations by producing truly beautiful clothes while abiding by sustainable practices throughout every aspect of their business, from beginning to end. 
Fun, breezy fashion that looks "put together" is perfect for nowadays and when we scroll through Amour Vert's website, it's easy to see ourselves in everything!  We especially love this navy blue top. With their simple, elegant styles, we can look classic and professional on all our Zoom calls.
Aside from being made in the US, for every tee you buy, they plant a tree, in collaboration with their partner, American Forests. They have planted over 330,000 trees in North America since they opened their doors. How great is that?  Something we can all breathe easier knowing! 
Amour Vert is french for "green love." Their practices flow through all aspects of their business operations and the full lifecycle of the garment:  the fibers and production processes used, how workers are treated, how it gets to the consumer, and finally— whether it can be recycled or is forced into a landfill. Each slow fashion style is designed to last a lifetime and to eventually become future vintage.
Shop happy for Amour Vert here and find them on Facebook, Instagram, Twitter
Gifts for kids, hikers, movers, and shakers
We're so on board with this amazing company, whose mantra is, "Give, Back, Pack!" What person doesn't absolutely love to get a new backpack when heading off to a new job, camp, school, or just have a great bag to tote around one's belongings… not to mention how stylish and high-quality these STATE Bags are.  
We LOVE the white fanny pack… it's so soft and luxurious. It's the perfect gift for walkers, runners and, yes, even sitters. It holds a ton (phone, keys, small water, glasses, etc.) and still looks great. Another favorite of ours is their large tote. We gravitated to the blue tie-dyed one because it's so bright and cheerful. There is a STATE Bag for everyone… and their mission to support families in need is something that truly inspires us.  
STATE Bags is a bag and accessory brand whose mission is to make a beautiful, well-made, inclusively cool product while using the power of business to give back and shift narratives around social injustices. For every bag sold, STATE Bags supports American children and families in need… in the ways they need it most. Their giving initiatives include donating fully-packed backpacks at their signature bag drop rallies, fueling #WhatDoWeTellTheKids activations, and special projects with partner charities and schools in which STATE Bags so deeply believes.
You can shop STATE Bags here.
Gifts for friends, furry friends, teachers, babies, grandparents!
Like their slogan says, "choices make changes"… well, that is so true!  EarthHero has so many wonderful products to choose from, and no matter what we decide to purchase, we know we're making a change for the good. Just check out their navigation bar and you'll see the full scope of what they offer.  
The question is, "What do I want to choose?"  So many of their products are amazingly great gift ideas!  We especially noted EarthHero's pet section. Our furry friends could use some extra love these days… Then we noticed their Audio & Tech offerings and thought about that one friend who always seems to need a new phone case… Now we're looking at their Home products… And we can feel good about it all!  EarthHero is truly an all-inclusive shopping experience for those who really desire to live a "green" lifestyle and honor the life of our planet — and we're excited to join them in that!
EarthHero is our one-stop shop for everything sustainable, making it easy to explore 160+ ethical brands with over 6,000 eco-friendly products. EarthHero is a member of 1% for the Planet, donating 1% of sales to environmental non-profits worldwide, and they're a Certified B Corporation. Packages are shipped with carbon neutral shipping (Yes!) and with minimal plastic packaging (Double yes!). From home and office products, to baby and kids' essentials, to pet products, and even clothing and accessories, EarthHero is on a mission to give us a sustainable alternative for everything in our lives. Sustainable shopping so easy, everyone can, and should, do it!
You can shop EarthHero here.
Gifts for him, her, them, You!
When we think of TOMS shoes, we immediately think of an everyday shoe company that brilliantly pioneered the term, "socially responsible business." If you have a pair of TOMS, you feel really good about wearing them… probably because this company has always given back. It was a trail blazing idea… iconic actually. As with so many great grass roots companies their mission grew and now their outreach is quite impressive. 
Our very own, Jean Trebek, is a proud supporter of the Helen Keller International Foundation, and it was so great to see that TOMS shoes partnered with Helen Keller International's mission to prevent blindness. TOMS extended their "One for One" mission to glasses, as well. We are truly inspired by this truly altruistic retail company… step by step, TOMS is making a profoundly beneficial difference in our world.
They are in the business to improve lives! TOMS has always stood for a better tomorrow–one where humanity thrives. To TOMS, that means no matter who you are or where you live, you feel physically safe, mentally healthy, and have equal access to opportunity. Every TOMS purchase enables them to invest in local partners around the world who are working to create positive change in these three areas. Gotta love 'em!
You can shop TOMS here.
Gifts for coworkers, for friends, for YOU!
Many yoga classes begin and end with "OM". This resonating mantra has been described as "the sound of the universe" — the undefinable, undeniable, and indivisible fabric of Life. This beautiful company, OM Matters, sings our favorite chant and we're in love with the 8 Limbs of Yoga practice cards! Whether you're a newbie or seasoned yogi, these cards are such a great way to start your day. While OM Matters provides you with blessings through their cards, they are sharing the good by bringing yoga to underprivileged youth. 
One of OM Matters' main missions is to make the ancient teachings of the 8 Limbs of Yoga accessible, inspiring, and relevant to our lives today, so that those seeking to cultivate inner peace and happiness have the tools to make it happen.
Their second mission is to bring yoga to underprivileged youth. To honor that commitment, they contribute 10% of all sales to organizations like OG Yoga, who provide trauma-informed yoga to kids who may not have access to these valuable practices.
Currently, OM Matters' contributions support their work with the Girls Rehabilitation Facility for incarcerated youth in San Diego, bringing yoga and mindfulness practices to their facility (now virtual, due to the pandemic). The benefits that kids and teens receive from practicing yoga are profound, a few of which include healthier coping mechanisms, higher self-confidence, and better school engagement. Think of how yoga makes you feel and project that onto a child who may not have had a lot of comfort in their lives. Yoga matters. OM Matters.
These yoga + meditation practice cards included in our Gift Guide have been created to help inspire and induce positive, lasting change in your life. There are 30 cards that provide examples of how you can practice Patañjali's 8 Limbs of Yoga every day, through physical postures, breathing exercises, meditation, and philosophical practices. Each limb is interconnected with the next and they are designed to be practiced in a circular and ongoing manner. All of these teachings are intended to bring you closer to yourself and to others, and to finally understand that everything is interconnected. These cards are also available for download to your iphone or android via the OM Matters App for easy access anytime. The OM Matters App has an abundance of additional resources to support you on your journey. Namaste. 
You can shop OM Matters here.
Gifts for the young, young at heart, students, and scholars
Education, teachers, and schools have been an ongoing passion for us at insidewink — on a personal note, so are glitter, hearts, and unicorns — so we wish Yoobi was around when our children were in school!  Yoobi has wonderfully colorful school supplies along with great crafts for all school-aged children, and even adults who are young at heart. We're especially fond of their sparkly notebook, heart pen and pencil tote, and the Sweet 16 piece heart activity set.  Make this Valentine's day truly special by purchasing a really great gift from this very generous company that loves to give back.    
Yoobi's vision is to one day provide all kids in need with the tools they need to learn and be creative!  They think that school supplies should be available to every child in every classroom, and teachers should not have to spend their own hard-earned money to make that happen. To address this, Yoobi keeps a simple promise – for every Yoobi item you buy, a Yoobi item is donated to a classroom in need, right here in the U.S.  Since they launched, Yoobi has donated school supplies to more than 5 million kids!  
The Kids In Need Foundation works to ensure that every child is prepared to learn and succeed by providing free school supplies nationally to students most in need. With their incredible resources and amazing partnership, Yoobi is able to distribute their Yoobi Classroom Packs to Elementary classrooms that need it most. They help identify the schools that have the greatest need, and least access to fundamental school supplies. For every Yoobi item you purchase, they donate a school supply item into a Yoobi Classroom Pack. Yoobi Classroom Packs are full of supplies for an average classroom of 30 students, and include all the essentials from rulers and pencils to crayons and glue. Through their partnership with the Kids In Need Foundation, Yoobi currently works with over 30 resource centers to distribute their Classroom Packs.  Plus, in 2015, through their partnership with The Starlight Children's Foundation, over 200 hospital school programs all across the U.S. received the supplies they needed to learn and be creative. 
You can shop Yoobi here.
Gifts for your wife/husband/partner, your friend, your mom, your kids!
We LOVE all things cozy! And since we've discovered Fazl, our toes and tips have been snug in velvety luxury. Fazl's incredibly colorful, beautiful socks, hats, and mittens are all handmade. The designs are so unique and inspired — truly one of a kind. We especially appreciate the company's  generosity.  How so?  Fazl is committed to supporting orphanages in India that care for vulnerable children, and they dedicate 50% of their net profits to this cause. 
Every time you purchase from Fazl, you are helping to provide orphaned and destitute children in India with food, shelter, education, and clothing.  What's more, Fazl gives Fair Trade wages to women in need who handcraft every Fazl product. The company grew out of a deep love for these homes and the sacred work they do.  
Handmade. Himalayan. Happy Ladies. The three H's of Fazl. Their knitwear line is handcrafted by women in their community, and Fazl provides them with ethical wages for their work. Fazl designs are indigenous to Himalayan locals and are passed from mother to daughter.  During the height of the pandemic, they were able to employ 500 women, many of whom were the sole income earners in their families.  
Certified by the Fair Trade Federation, Fazl believes in empowering all people to live according to their own local standards of wellbeing, happiness, and dignity. They strive to provide sustainable solutions to poverty and believe every act of consumerism counts.  
Their motto: "Wear the change you want to see in the world." We certainly are! 
You can shop Fazl here.
Gifts for your girlfriend, your mom, your child, yourself!
Full disclosure: the insidewink team looks a little shaggy right now, so we wear headbands and scrunchies all the time. We're all trying to look our best on Zoom, right? So when insidewink found out about Headbands of Hope, we were totally on board. With every product purchased from Headbands of Hope, a headband is given to a child with an illness. The idea that our looking better would help a child really makes our hearts sing!
We could all use some hope these days and this company truly delivers on their name. They have lots of great accessories and products — turbans, cozy hats, headscarves, and one of our favorites is their "mask pack"! It comes in a group of three with patterns and colors that are so unique and fun.
Jess Ekstrom founded Headbands of Hope after an inspiring internship at a wish-granting organization, where she saw how headbands helped children restore their self-confidence after hair loss.
Since Jess started Headbands of Hope out of her dorm room in 2012, headbands have been donated to every children's hospital in the U.S. and in 19 other countries. As of 2020, they have donated over 340,000 headbands and 850,000 total headbands since the beginning!
Their headbands have also been featured in numerous magazines like People, Cosmo, Allure, and have been seen on multiple celebrities and influencers!
Headbands of Hope is giving insidewink readers a code for 20% off their purchase! Use code INSIDEWINK on their site here a​nd enjoy with us how wonderful it feels to spread confidence and joy to children.​  You can shop Headbands Of Hope here.
Have You Tried Our Good Finds?
Let us know what you think in the comments below!
See What Else is Good

Here!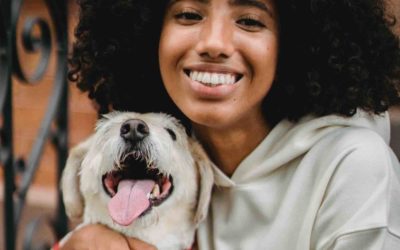 Part 1 of Kathlene McGovern's 2 part series on the best and safest ways to travel with your furry friends!
Dove Rose give us ideas on how to stay curious! Keep it Fresh in the Kitchen, on the Drive and in your Life. New ideas to keep our mind alive!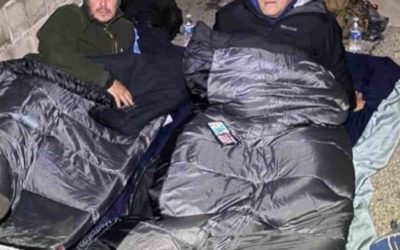 Ken Craft of Hope of the Valley lives unhoused on the streets of the San Fernando Valley for 100 hours and shares the challenges, insights and struggles he faced on this journey.