Creating Change
Tech and Passion Combined
In short… Alysia Silberg is a spirited "theatre arts" kid who grew up in apartheid South Africa, lived in a pharmacy/makeup/costume shop and then honed the skills she learned to create global change.
Wow.
In reality… Alysia has been called a visionary, a force, an inspiration,  a modern-day guru. In her TED TALK above, you can see her poise, passion and message. Her resume is incredibly impressive:
"Alysia Silberg is a seed-stage technology investor working with startups addressing global challenges via beneficial AI, analytics, business automation, financial technology, health technology, infrastructure, life sciences, robotics and security technologies.
Alysia regularly advises US, Canadian, Asian, European, African and Emerging Market governments on startup ecosystem development, accessing leading-edge technology for economic development, inclusive and diversified entrepreneurship, women's empowerment and is leading Trade-Missions at the highest levels.
She is a Fellow of the Royal Society for the Encouragement of Arts, Manufactures & Commerce and a Fellow of the Institute of Enterprise and Entrepreneurs. Through her roles as an UN Women Empower Women Global Champion, Tech Leaders Diversity Leader of the Year 2017, UK #MicroBizMattersDay Ambassador, IGD Jennifer Potter Emerging Leaders Fellow, TechUK STEM Ambassador, Inspiring Woman in Tech UK, SA-UK Chamber of Commerce Business Woman of the Year 2018 and COCREATESA #InspiringFifty Most Inspiring Women in STEM South Africa 2018, Computer Weekly Most Influential Women in UK Tech 2019."
You can see her entire biography here.
Our wonderful Brad Koepenick caught up with Alysia (an unbelievable feat on its own) and spoke with her.
Here's Brad and Alysia…
"Mindfulness and meditation are the foundation for everything I do — daily life and business. I try to do everything by intention. I feel like I have no time to waste."
—Alysia Silberg
Brad Koepenick and Alysia Silberg
You are a global, multi faceted, award winning entrepreneur and change agent, but where did you start? Can you tell us a few things about your upbringing?
In my family's pharmacy/costume store in Pretoria, S.A., a one-of-a-kind place. My first memories are of climbing out of my stroller to sell, talk to customers and help out. Business delighted me. The environment delighted me. I wanted to be a part of it.
My father was renaissance man bringing together many cultures & places (Europe, Africa, Hollywood) and many eras through times of change (the 20th century wars, great European migrations, classic Hollywood and the fall of apartheid). He brought so much together. He was an entrepreneur, scientist, inventor, classical person, contemporary person, cultural person, immigrant, global person, multilingual communicator, family person, religious person, community person, advocate for others.
The pharmacy was a place that worked for the whole community. My father took the time to know everyone, understand everyone and their needs. He developed specialized medicines for them. He always had time for people. He and the pharmacy were progressive. Somehow he was able to bridge all these communities.
My mother was a ballerina. So with my father, we were engaged with the arts non-stop. The house was filled with classical music. We were always at the theater. My uncle talked about seeing me swaddled behind the curtains on the stage.
We were always doing business. We were always traveling to explore new businesses and supply sources. Coming up with new deals.
Education was primary. As was excellence, we knew that as entrepreneurs, immigrants, Jews and Africans that we had to excel.
What personal qualities do you feel were forged by your journey?
A love of entrepreneurship and investing, a drive towards excellence (thinking big — how can we do this so it's the best expression of its potential?), a drive to learn and achieve, wheeling & dealing, business creativity, connecting/bridging communities/types and cultures.
An unstoppable drive towards freedom and personal self sovereignty.
A deep appreciation for the power of capital and importance of financial resources.
An ability to see opportunity.
Sincerity and earnestness. A sense of stewardship. Being comfortable being a leader and role model.
Sensibility.
A love of education. A passion for teaching. A global view. An appreciation for empowering others to be their best. Constant curiosity. A love of community.
Theatrics. Artistry. A love of the arts. Musicality. A great love of books. An appreciation for fashion & design. A systematic and scientific approach. Discipline. Constant self-development.
Also, an appreciation for home. An appreciation for family and loyal friends. An appreciation for the little things, like my daily 3:00 am hot chocolate! An appreciation for mental health.
Without giving away the secrets in your new book…Can you shed a little light on what makes a successful entrepreneur?
Knowledge of self. Knowledge of, facing and dealing with one's fears. Persistence. A love of learning and ability to learn systematically without ego or fear. An ability to look ahead at what's real, happening, emerging, different or interesting in the face of doubt, disparagement, fear, denial, disagreement, etc. The ability to sell, deal and conduct business at the highest levels. An ability to "mind the store" and manage the operations and finances. A true connection to the endeavor at hand (if we're talking about being an entrepreneur by choice).
I know your work ethic. Do you ever take the time to chill, relax, decompress…just BE. What does that LOOK like?
Meditative walks on the beach, looking at art galleries, discovering and mentoring artists, going to flea markets, meditation, breathwork, yoga and nice dinner outside on the porch, watching a quirky French movie, watching a documentary, reading the Harvard Classics. Being with those I'm closest to and hanging out with my besties, my bunny and my parakeet. Dancing, laughing, making fun of myself and things. Doing vocalizations and theatrics.
In the end, how can someone have impact even in the smallest of ways?
Be physically healthy. This affects everyone around you..
Be mentally healthy. This affects everyone around you.
Be financially healthy. This affects everyone around you.
Know your fears and deal with them.
Be kind to yourself. Be kind to others. Recognize yourself. Recognize them.
Be responsible. Be a good steward of the opportunities you are given.
Be systematic and consistent.
Focus on your success. If you are successful, you can help others.
Be reliable. Professional. Talk straight.
Greet people! Smile. Engage in the basic social graces. Invite people. Include people.
Figure out how to be who you are and be OK with that. Know yourself. Engage on an authentic basis.
Be patient with people who are different. Listen to what they actually say.
Self- develop. Meditate. Deal with your fears. Embrace your drive. Your self development affects everyone around you.
Alysia's Tips for Taking on a New Business (or a new anything for that matter)
First, know yourself and know the endeavor.
 

Then ask — do they both align?

Does the endeavor align with who you truly are, your superpowers, your goals, can you stay the course over decades? Figure out how you are. And connect to that.

Will you do this just do to it because you can't stop, and it's just what you do?

Do you find yourself doing this when you have free time regardless of whether it's your vocation?

Be honest with yourself. Is this you? Or is it a replacement for not knowing you?

Are you in it for the long haul? There are no overnight successes or short cuts and you can't fake it if you plan to do things at the highest levels.
Get firsthand data.
Don't be afraid to get firsthand data. If your dream is strong enough and your inclination natural enough, reality won't upset your pursuit. People are too worried about getting disillusioned or breaking some type of spell. If you need a spell to do something, then …
Talk to people about what it's like to do the thing you're considering. Identify all the challenges you will face and don't want to look at. Look at and deal with your deepest fears about it. Dive into those challenges and your fears.
Know "everything".
Know that everything is hard in the sense of being effortful. So you have to truly want to do it, and it has to be you. Don't start things to avoid yourself.
Do you want to know everything about the business and be able to do every piece? The best entrepreneurs can do every piece of the business.
Build a Team.
Do you have a financial plan and the ability to get financing either through sales or by raising capital? This is about money. So start thinking about money first.
Can you build a complementary team and marshall allies? Money follows real talent, not the other way around!
Will you do the boring work and find that OK? Or, can you find someone(s) to help you with it?
If you can't truly say, you've done the above or "yes" to the above, keep working at figuring it out.
Impulsivity with big decisions is your enemy.
The right decisions are in front of you if you study them.
By Brad Koepenick
Brad is Co-Founder and President of SparkRise, a game changing SaaS platform that provides businesses with a way to engage with consumers while contributing to social good. He is also a Musician, Actor, Writer and is the Producer of feature films including Val Kilmer's VAL (A24), Cinema Twain also with Val Kilmer, Shakespeare High and the subject of the award winning documentary Autistic Kids with Cameras, chronicling his work with Improvisation, Film-making, Animation and Storytelling for students on the autistic spectrum. Koepenick was awarded the "Hart Vision Award" (California Charter Teacher of the Year) and the monthly "Innovator Award" through the Professional Teachers Network.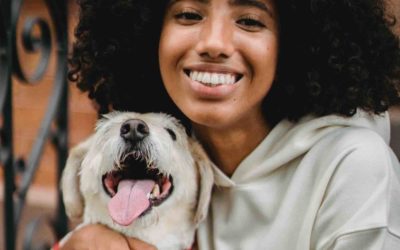 Part 1 of Kathlene McGovern's 2 part series on the best and safest ways to travel with your furry friends!
Dove Rose give us ideas on how to stay curious! Keep it Fresh in the Kitchen, on the Drive and in your Life. New ideas to keep our mind alive!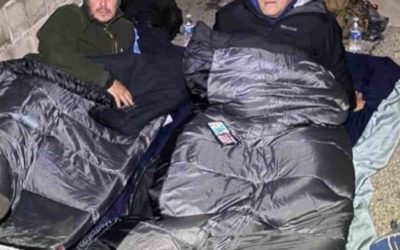 Ken Craft of Hope of the Valley lives unhoused on the streets of the San Fernando Valley for 100 hours and shares the challenges, insights and struggles he faced on this journey.