"We are like islands in the sea, separate on the surface but connected in the deep…"
These words, written by William James, who is considered the father of American psychology, seem especially profound in light of the last two years. Something we all know for certain is that our connections – both visible and invisible – are what makes life a greater joy to live.
So, as we begin 2022, we decided it was the perfect time to find some Happy Headlines that are all about our connections – to people, places, even our pets. From virtual reality that allows seniors to experience faraway places, a photographer who immortalizes strangers' faces and their stories, and a "couch-surfing" author determined to honor his partner's last wishes, to the power of DNA connecting lost-lost family, camping out in churches to help keep them standing and even bicycling around Italy with your feline friend along for the ride, these headlines will help you see that while we may be "separate on the surface," ultimately, we all crave to feel that connection "in the deep." 
"A dream you dream alone is only a dream. A dream you dream together is reality."
– John Lennon
Company Uses Virtual Reality to Empower Senior Citizens
In 2017 Carleigh Berryman had the idea to start Viva Vita, a company that helps the elderly fight isolation and depression using virtual reality.
Berryman noticed her grandmother had become more and more isolated after her retirement and that she was struggling to live with the joy she once had when she was more active. When her grandmother confided that she was having a hard time finding a reason to get up in he morning, Berryman knew she had to do something.
In a video posted by NowThisNews.com Berryman says, "Virtual Reality happened to be gaining speed at the time… so we tried it out and it really worked for her." Berryman states that not only did it alleviate her grandmother's sense of boredom and isolation, but it also helped with some of her physical ailments such as arthritis.
Every year more than two million older Americans experience some form of depression – usually from late-life illness, but with these virtual reality travel sessions which allow the user to experience new places, the company has found that seniors are able to decompress, stimulate their minds, and even cope with pain. 
Our friends at The Good News Network have done it again – posted an article so endearing that we couldn't stop ourselves form sharing.
Bounty – a kitty belonging to Doina Muravschi – has been living the life of a world traveler. Muravschi, who rescued Bounty from a cat sanctuary, adapted a backpack, creating screened areas replete with cat toys so her feline friend could accompany her on her adventures.
The two have biked throughout Italy and have even climbed the Alps. Bounty is a black cat and in Italy, like the US, black cats are often the last to be adopted because of outdated fears and superstitions. However it's clear to see, especially on Muravschi's Facebook Page, Bounty is the best of traveling companions. 
Photographer Connects the World One Face, One Story at a Time
Brandon Stanton, a photographer, became well known for Humans of New York, a blog that featured the faces of everyday New Yorkers.
Stanton would approach people asking if he could take their photograph, following up with a short interview – elevating everyday encounters to art. In an interview with the CBS Sunday Morning Stanton says, "It isn't… the photography itself… it was meeting the people…you go that place… and you see a part of them that nobody else has seen before and it's extremely powerful."
Stanton's blog was turned into a bestselling book and since then he's traveled to more than 40 countries continuing to take photos and conduct interviews to create those connections we need now more than ever all over the world.   
"Champing" is the Newest Thing in Roughing It!
In 2005, someone in Great Britain had the marvelous idea to put a bit of glamour into the endeavor of camping. A luxurious tent, some high-end amenities and voilà – "glamping" was born.
Now the UK has created a new portmanteau – "champing." No, it doesn't mean to be a champion at camping (a title I could never hold,) rather it's the combination of church and camping. Our friends at the Good News Network recently posted an article about historic churches around the UK "becoming unique destinations for an overnight stay in nature." When some Scots had a wonderful time camping in a historic church preserved by the Churches Conservation Trust, a national charity that cares for historic churches at risk, they thought others might be interested in having the same experience and began an organization called Champing.
Part of the conservation trust, the company allows guests to log onto their website, pick the historic church (some dating as far back as the 14th century) they'd like to stay in, and book their champing experience. Twenty churches throughout the UK, rich with history can be booked for a stay. The organization provides amenities like camp beds, camp stoves, even solar-powered toilets for structures with no facilities of their own. Some located in the heart of villages are just a short walk away from shops and restaurants. All proceeds from the stays go to the trust in order to maintain these historic and sacred sites. 
DNA Test Helps Long Lost Sisters Find Each Other
A father's last wish coupled with DNA results led five daughters to find a sister they'd never met. When her father was dying, Monica wrote a list of details her father dictated about the woman he'd had a relationship with when he was stationed overseas.
He knew he'd had a daughter he'd never met with this woman. Monica searched for the woman her father was involved with and the woman's daughter for nearly 30 years with no luck until her cousin took a DNA test to research her ancestry and discovered a cousin she never knew she had. Those results allowed the five sisters to locate the father's sixth daughter, Nancy and plan a reunion in their hometown of Houston.   
Will Buckingham and his partner Elee Kirk were some of the first to jump on the host-a-traveler app Couchsurfing, welcoming strangers into their home on a weekly basis. "What's incredible about connecting with strangers is how so often you find yourself stumbling across completely unanticipated pleasures," Buckingham said in an article posted on Positive.News.
The couple hosted dozens of travelers in their thirteen years together. When Kirk tragically died of breast cancer in 2016 she made a request of Buckingham, "go somewhere where you yourself are a stranger, as a way of remaking the world." And Buckingham did just that. In his book Hello, Stranger: How We Find Connection in a Disconnected World released in 2021, Buckingham has propelled "himself out, alone, into the world, to explore what it means to be a stranger – the joys and pitfalls, the perennial truths." Buckingham concludes it comes down to trust and a balance between being rash and closed off. He says that stranger could turn out to be a "dullard," or the dear friend whom you've simply yet to meet.
"I define connection as the energy that exists between people when they feel seen, heard, and valued; when they can give and receive without judgment; and when they derive sustenance and strength from the relationship."
– Brené Brown
Kathlene Mc Govern
Kathlene Mc Govern is a graduate of UCLA with a BA in English/Creative Writing. She is the winner of the David Wong Louie Creative Writing prize, has served as the fiction editor for PCC's Inscape Literary Magazine and worked as a staff writer for Blindfold Magazine, a print mag that combined activism with pop culture and fashion where she wrote features on several actors and directors including Darryl Hannah and Aaron Paul and Casey Cooper Johnson.
When she's not writing, Kathlene teaches a performance workshop for dancers around the country called Acting Dynamics for Dancers. The workshop teaches dancers to create story and connect emotionally to choreography, allowing for more dynamic performances.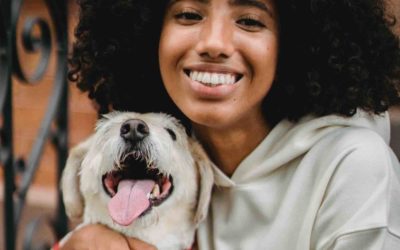 Part 1 of Kathlene McGovern's 2 part series on the best and safest ways to travel with your furry friends!
Dove Rose give us ideas on how to stay curious! Keep it Fresh in the Kitchen, on the Drive and in your Life. New ideas to keep our mind alive!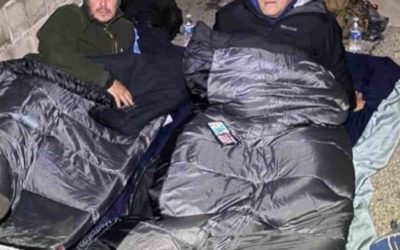 Ken Craft of Hope of the Valley lives unhoused on the streets of the San Fernando Valley for 100 hours and shares the challenges, insights and struggles he faced on this journey.