Jean and Patti visited St. Matthew's Church in Valley Village, California last Monday to watch… hair get cut?
That's right… the Noho Home Alliance had set up Maggie Goodner and her assistants, Madeline Richard and Cienna Mello, from Salon Sine to give fresh cuts to homeless clients. That simple gesture of a new haircut, is just one of the many forms of assistance that the NoHo Home Alliance provides.
Jean spoke to Pastor Stephanie and Andrew Silver, asking them what they would like our readers to know about homelessness. Without missing a beat, Pastor Stephanie said,
"NOHO Home Alliance really is making a difference in peoples lives and that is enriching for the whole community."
—Andrew Silver
How did NOHO HOME ALLIANCE come about?
NHHA was born as an outreach ministry of St. Matthews Lutheran Church in North Hollywood led by Pastor Stephanie Jaeger and the members of the church. Seeking to help the most vulnerable in our society, they opened a homeless drop-in providing food, clothing and shower. With the leadership and passion of Pastor Stephanie, the drop-in grew quickly. Recognizing the growing need and with the support of the church members and the community NoHo Home Alliance was created as a separate secular 501(c)3 non-profit to support homeless neighbors and address other community issues like advocating for housing.
How did you personally become involved?
After retiring from an insurance career, I dove into crises of Homelessness. I set out to learn how the city was managing the issue and to learn what current best practices are for resolving the crises, with the objective of bringing resources and best practices to my community. As I was learning about our local service providers, the great work that Pastor Stephanie was doing came to my attention. After meeting with her and seeing her energy, passion, and sophisticated approach, I was hooked and wanted to support NoHo Home Alliance any way I could.
Why was the ALLIANCE created?
NoHo Home Alliance is a volunteer organization that seeks to build a healthy community through engagement, programs and advocacy with the community to support those in need.
Tell me about NOHO HOME ALLIANCE and its programs?
NHHA has four programs, all supported by volunteers:
The Pop-Up Access Center uses a Relational Homeless Outreach Model to offer multiple contacts with the clients in order to build networks and relationships of trust that will help them improve their situation. The program provides showers, fresh clothes, 3 meals, case management and document support, a connection to housing services through LA Family Housing, Nursing and medical care, mental health support, and a job mentoring program.
Housing Advocacy Table.
Employing a Homeless Reduction System, the advocacy volunteers are coordinating efforts between homeless services agencies, politicians, faith, and community groups to push and advocate for Bridge and Supportive Housing in City Council District 2 and engaging property owners in support of Rapid Rehousing programs.
Homeless Services Table. NHHA Volunteers work to increase access to services for people experiencing homelessness. This group also plans the expansion and replication of the homeless access center.
Immigration Legal Services Table. This volunteer group is in the process of becoming authorized by the U.S. Department of Justice to provide low-cost immigration legal services for immigrants with a legal pathway to seek a change in legal status.
There are many ways to get involved.
"We can always use volunteers for our drop in services days. Become a member of our advocacy team and reach out to policy makers in support of housing. Go to our website and check out the opportunities at How You Can Help "
What are your goals for the next 5 years?
Our goal is to expand the drop-in Access Center to seven days a week at locations around the southeast valley in order to connect the homeless community to services and housing. We look to manage a nearby Safe Parking site for our participants living in vehicles, and to develop shared housing in the San Fernando Valley for our guests.
Through our Advocacy programs NHHA wants to be a catalyst for connecting the politicians, funding, and community in support of Bridge and Permanent Supportive Housing to provide shelter for all the homeless residents of the south east valley.
What do you personally spend most of your time doing for NoHo Home Alliance?
I spend most of my time meeting with local constituents to discuss how they can partner with NHHA to improve our community. This includes schools, Council Member Krekorian's staff, LAPD, the city attorney's office, local congregations and others.
What inspires you about this organization, perhaps a specific program or a story?
I'm inspired by the passion and leadership of Pastor Stephanie. It is inspiring how Pastor Stephanie has brought the community together at the drop in. All of the volunteers working together with the homeless and making connections that benefit our community.
Give me an example of the way you've seen NoHo Home Alliance's work make a difference?
There are many instances of homeless clients getting connected to services and community that make their lives better and its really special when clients get connected to housing.
What are some areas of opportunity for your organization? How can readers get involved?
There are many ways to get involved. We can always use volunteers for our drop in services days. Become a member of our advocacy team and reach out to policy makers in support of housing. Go to our website and check out the opportunities at the How You Can Help Link.
How has this organization improved or evolved over time?
Wow, NHHA has grown so quickly over the past year and a half. The drop-in has grown from one day to two and soon (Jan. 2020) to three. The level of services has improved tremendously. Also, the impact of the Advocacy team continues to grow.
As evidence of the impact NoHo Home Alliance is having, on June 5, 2019 NHHA was recognized by State Assembly member Adrin Nazarian as the Non-Profit of the year for his district on Cal Nonprofits Day at the State Capital.
Is there anything that you wish more people knew about this organization?
NHHA really is making a difference in peoples lives and that is enriching for the whole community.
What's the most important thing you'd like our readers to know about NoHo Home Alliance?
What a positive difference a grass roots, volunteer organization can make in the community. And by extension, you, as an individual, can make a difference as well.
At a time when so much is going on in the world that can pull us apart, it is beautiful to see people coming together to truly help each other.
Thank you NoHo Home Alliance  for stepping up!
Please check out The NoHo Home Alliance: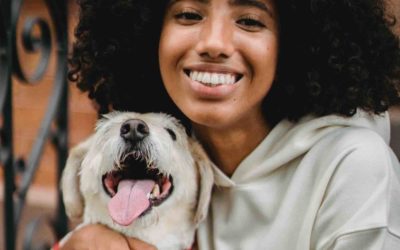 Part 1 of Kathlene McGovern's 2 part series on the best and safest ways to travel with your furry friends!
Dove Rose give us ideas on how to stay curious! Keep it Fresh in the Kitchen, on the Drive and in your Life. New ideas to keep our mind alive!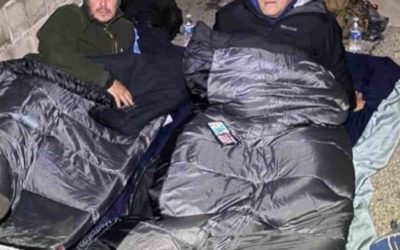 Ken Craft of Hope of the Valley lives unhoused on the streets of the San Fernando Valley for 100 hours and shares the challenges, insights and struggles he faced on this journey.