The news is chock-a-block full of headlines about our differences and divisiveness and the timeless lyrics Ben E. King has sung for generations, "I won't be afraid/Just as long as you stand by, stand by me…" sometimes feel like a melancholy remembrance of things past. 
The fact is the world feels a lot less scary when we realize we're all in this together. The good news is despite our social conditioning, studies show we are actually hard-wired to want to help one another.
With stories of astounding rescues made by complete strangers, and an app that connects people with life-saving skills to those experiencing a medical emergency, it's easy to see how standing by – being on standby to help one another – is our true nature.  
"Real strength has to do with helping others."
~ Fred Rogers
Saved from a Burning Building & Cardiac Arrest
In Nashua, New Hampshire, two civilians ran into a burning house to rescue a 97-year old woman who didn't realize her kitchen was on fire. The two men picked up the chair she was sitting in and carried her out to safety.
Then, in a strange twist, one of the men went into cardiac arrest and the second civilian performed CPR until members of the fire department arrived on scene. The firefighters continued their life-saving measures, transporting the distressed rescuer to the hospital, as well as saving a dog from the burning home. 
Helping Without Hesitation
A Lifesaving Angel Descends from the Trees
While driving his son to work a man went into medical distress. Shortly after pulling the car to the side of the road, it became clear he was having a heart attack. His son, who didn't know CPR, began to call out for help. A crew of tree trimmers was working nearby, one of them an ex-fireman, quickly descended from the branches. While one of the workers lifted the man from his car, laying him on a grass median, the other began life-saving measures.
"It only makes sense… if you think you can help, you help," said Takai Kapeli, the rescuer who used to work as a firefighter. But his involvement didn't end there. Takai continued to visit the man whose life he saved in the hospital, forming a strong bond with the victim's family. 
Supplies For the long Walk
One of the most challenging hikes in the United States is the 2000 mile trek across the Appalachian Trail, yet thousands of people attempt to walk its length each year, a very small amount of whom are able to complete the journey.
On average hikers carry about three days' worth of food – just enough to get them to the next town to refill their supplies. But because the trails are so remote, and the towns far apart, it's not unusual for a hiker to run short of food or water. That's where "trail angels" come in to work some of their "trail magic."
Anonymous volunteers, who spend their own time and money, will leave food, water or even a chair along some of the more isolated areas, ensuring folks they've never met, and most like never will meet, have supplies and a spot to rest while they pursue a personal (and challenging) goal. 
At first glance, you might think this is just another video of violence erupting on a freeway – but this was anything but!
When a truck began to crawl along a busy Atlanta highway, rather than simply speeding by, other drivers took notice and once they realized the driver was in trouble they jumped from their cars, using mallets, a baby stroller and whatever else they could find to smash his windows so they could get into the truck and help. "It felt good to see… strangers, regardless of race, sexuality or politics… come together to help someone else," said one of the rescuers. One of the good Samaritans even grabbed the man's phone and called his wife so she could be at the hospital when her husband arrived. 
Good Samaritans Are Only a Click Away
Frustrated with how often lives were lost because someone had suffered a life-threatening medical emergency, when someone with medical training was close by, but had no idea what was happening, Mark Wilson, a physician with London's Air Ambulance Service created the GoodSam app.  The app allows people in medical distress to connect with registered good Samaritans with the necessary medical training to help.
So, a paramedic in a bookstore can help a heart attack victim in the coffee shop next door. "This app is about being able to shout through the walls, being able to say, 'Can anyone help?'" Wilson told reporters.
The app uses GPS to locate medical professionals who are nearby to an incident, and its "Instant On Scene" technology allows medical dispatchers to read vital signs directly from the caller's camera. With more than 100,000 first responders registered with GoodSam in the UK, Australia, New Zealand, and Brazil the number of people who have been saved continues to grow.
There are scientific benefits to helping others…
Helping others can help you live longer. 

Altruism is contagious.

Helping others makes us happy. 

Helping others may help with chronic pain. 

Helping others lowers blood pressure. 

Helping others promotes positive behaviors in teens. 

Helping others gives us a sense of purpose and satisfaction. 
From Mental Floss. Read more Here!
"Helping others is the way we help ourselves."
– Oprah Winfrey
Kathlene Mc Govern
Kathlene Mc Govern is a graduate of UCLA with a BA in English/Creative Writing. She is the winner of the David Wong Louie Creative Writing prize, has served as the fiction editor for PCC's Inscape Literary Magazine and worked as a staff writer for Blindfold Magazine, a print mag that combined activism with pop culture and fashion where she wrote features on several actors and directors including Darryl Hannah and Aaron Paul and Casey Cooper Johnson.
When she's not writing, Kathlene teaches a performance workshop for dancers around the country called Acting Dynamics for Dancers. The workshop teaches dancers to create story and connect emotionally to choreography, allowing for more dynamic performances.
More Happy Headlines
There is always some Good News out there and we find it for you! Here are more of our Happy Headlines
insidewink has had the privilege of speaking with many artists over the years. From painters to sculptors to writers to a puffer fish (yes… a fish) all creating beauty and resonating with us.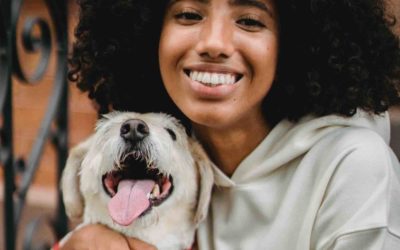 Part 1 of Kathlene McGovern's 2 part series on the best and safest ways to travel with your furry friends!
Dove Rose give us ideas on how to stay curious! Keep it Fresh in the Kitchen, on the Drive and in your Life. New ideas to keep our mind alive!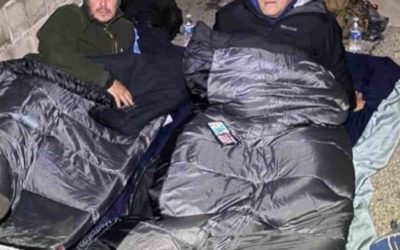 Ken Craft of Hope of the Valley lives unhoused on the streets of the San Fernando Valley for 100 hours and shares the challenges, insights and struggles he faced on this journey.