There is a term – "Triple Threat" – that means "someone proficient in three important skills within their particular field". Well, that would make David Konig a Quintuple Threat. He's a stand-up, an actor, a comedy writer, an author of two novels, and an artist. A life-long New Yorker and my long term friend, Dave is a force of nature – but the really funny kind.
Here's a glimpse at his stand-up:
His novels are truly great reads. His first book, Good Luck, Mr. Gorsky, was featured as "required reading" in the New York Post and is now becoming a screenplay.  He has been on Broadway in Grease as Vince Fontaine (little known fact: Konig also performed his own stand up act before each show, making him one of the only comics in history to do stand-up comedy on the Broadway stage). He has won three, count them THREE, Emmys for co-hosting a New York comedy show – Subway Q & A . He has appeared in The Marvelous Mrs. Maisel, The Blacklist, Crashing and Louie to name just a few of the TV shows on his resume.
And now, on top of all this, David is painting and sketching. His paintings are currently on display at the RPAC Gallery in Ridgefield, Ct.
We caught up with David and asked him to answer some questions for us. We're lucky he had the time with all the work he does… oh, and did we mention he is married to another wonderful writer, Susan Konig , and they have 4 children… yeah… so picture how good I feel when I don't have time to fold my laundry…
Thanks, David!
What started you on this artistic path?
I'm an actor, comedian, and writer (I'm very talented). I've also always been an artist – but always pencil and pen and ink. I never had time to pursue oil painting – until the pandemic hit. Suddenly I was stuck at home with no audience. I tried doing my act for my wife and kid in the apartment, but after three nights of asking them "where you from?" they logged on to Legal Zoom to have their name changed. So I started painting.
Who gave you the most support early on?
That pandemic unemployment insurance came in pretty handy.
I

like to paint people, mostly blue collar people who live in The Bronx. I come from a blue collar Bronx background, so for me it's very haimish.

—David Konig

"Hurt, Injured?"
What is your biggest inspiration? 
We're still talking about painting, right? Kind of hard to beat Hopper. Hopper's like Quaker's Oats oatmeal – so good, and so good for you.
What's been a real high-point in your career or life?
Starring on Broadway (as Vince Fontaine in the 90's revival of Grease). And of course, marrying my wife, the day my kids were born…blah blah blah.  But starring on Broadway was pretty great. Winning Emmy awards (for the NY comedy talk show Subway Q & A) was good too.
What do you consider success?
Oh, you know, the joy of creating, the satisfaction of living an authentic life… And money. Lots and lots of money. 
What was the best piece of advice given to you?
It was the only thing my father ever told me about the birds and the bees. It involved hygiene.
What's your motto or words to live by?
My motto is: "You can't eat soup with a fork." This is not so much a motto as it is just common sense eating advice. My words to live by: "You can lead a horse to water but you can't put a dress on him and take him out on a romantic night of dinner and dancing."
What makes you laugh?
Did you see that news clip of the congressman Jim Jordan when they asked him if he spoke to Trump during the January 6th insurrection? At one point I think he actually said "homina, homina"!
What's next?
Why? What have you heard? Do you know something?
Editor's note: Even though he's joking here, Dave along with his incredible collaborator and musical team member, Elliot Finkel, is developing a musical revue based on his paintings entitled "The King of the Bronx", with a New York production pending.
Pie, Cake or Ice Cream?
I believe we are only limited by our own narrow misconceptions about the universe, so I would say "More pie, cake, and ice cream please!"
David Konig
"Lightning fast and laugh out loud FUNNY." – New York Times
"Funnier than ever. HILARIOUS!" – Felix Rappaport, CEO Foxwoods Casino
"A laugh a minute…hilarious…SIDE SPLITTING…consistently funny…" – Bistro Awards
"Couldn't stop laughing at Dave Konig's jokes, delivered with PERFECT COMEDIC TIMING.
A RIP ROARING SHOW." – Broadway World
Thanks, Dave for creating, inspiring and keeping us laughing.
Peter Kares has been a family friend for over 30 years and we want to share some of his photography. 
Help your creativity and work flow with Natalie Soriano as she creates a warm, inviting workspace.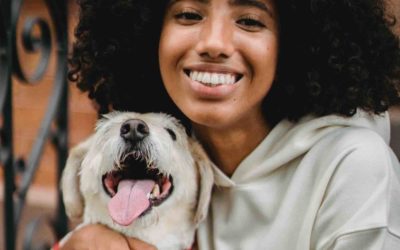 Part 1 of Kathlene McGovern's 2 part series on the best and safest ways to travel with your furry friends!
Dove Rose give us ideas on how to stay curious! Keep it Fresh in the Kitchen, on the Drive and in your Life. New ideas to keep our mind alive!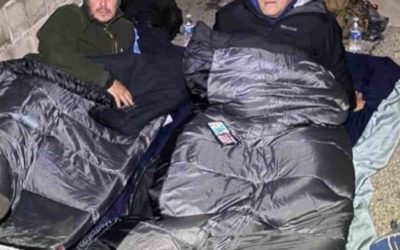 Ken Craft of Hope of the Valley lives unhoused on the streets of the San Fernando Valley for 100 hours and shares the challenges, insights and struggles he faced on this journey.