I grew up in the Midwest with lots of aunts and uncles around.  They dropped in constantly.  There were no dates made or appointment planned.  They just showed up, sometimes with a box of doughnuts or sometimes a gallon of ice cream.  My mother would make a pot of coffee and sit and gossip with her sisters.  They went into intimate details of family marriages, divorces, health challenges, child-bearing, child rearing, husband wrangling.  
Eavesdropping on Their Stories
There was a curve in the stairway next to the kitchen where they sat.  I hid there and soaked in every word of the adult conversation.  It was thrilling and fun and much better than any television show because I actually knew the cast of characters.  They strung their stories and opinions like beads on a necklace; like the endless expanses of green Midwestern lawns, there was no dividing line between the different families.
Exploring the "Off-Limits"
 My husband noticed it first, as husbands often do.  "There are no boundaries in your family.  People just say anything, barrel ahead; they trespass."  He grew up far away from extended family.  They only came for special occasions or to stop over for a night while en route to somewhere else.  They were polite and approving, exchanging stories of endeavor and accomplishment.  The darker sides of life were firmly off limits.  Delving into the sordid past or questionable present of a relative was considered distasteful. There were picket fences around their private concerns and they wouldn't have it any other way. 
Confined by Separation
The first thing I noticed when I moved to Los Angeles was the fences.  Made of wood, cement, stucco, plastic, stone, tall greenery, studded with security cameras and wires; the message was clear: a separate world has been created behind this partition.  Don't come in unless you are invited. 
We visited an acquaintance who was hosting an elderly relative.  He was introduced to me as Captain Jack.  He wore a snappy white sailor's cap and actually had a little pipe sticking out his pocket.  I was intrigued.  When I asked him about his background, he said, "I came here from the Midwest, where everybody knows your business.  In California you can re-make yourself, be anybody, anything you want.  Then you build walls around it, see, and keep it just the way you want it."
My Own Wondering
I've thought often of Captain Jack. 
I've wondered if I came here to break the boundaries of how I was raised, to become someone new, or perhaps more myself.  There are times, however, when I wouldn't mind hearing a knock at the door, opening it and seeing Aunt Mary and Aunt Carolyn with a baker's dozen in a pink cardboard box.       
Kate Fuglei
Kate Fuglei is an actress and singer who divides her time between Studio City and Brooklyn. She has appeared in over forty episodes of television, including most recently in one of the first episodes of STAR TREK/PICARD.  She is a published author with two novels based on the lives of the physicist Enrico Fermi and the educator Maria Montessori. The greatest blessing in her life is her marriage to writer Ken LaZebnik and her two sons, Jack LaZebnik and Ben LaZebnik.  They inspire her every single day.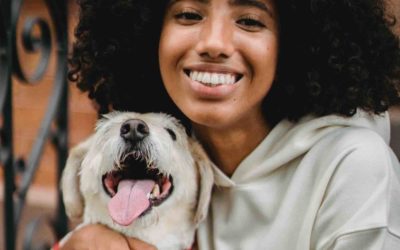 Part 1 of Kathlene McGovern's 2 part series on the best and safest ways to travel with your furry friends!
Dove Rose give us ideas on how to stay curious! Keep it Fresh in the Kitchen, on the Drive and in your Life. New ideas to keep our mind alive!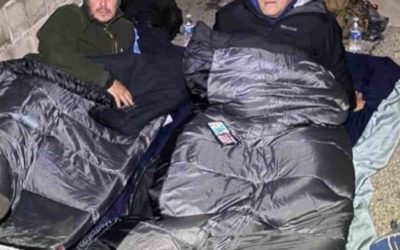 Ken Craft of Hope of the Valley lives unhoused on the streets of the San Fernando Valley for 100 hours and shares the challenges, insights and struggles he faced on this journey.