Connecting Through Cleaning
My Grandma Alta and I connected through cleaning. She was a tall, thin woman whose Norwegian ancestors had made a place for themselves toiling in the fields of eastern Nebraska. She lived in Omaha in a small, eternally neat apartment when I knew her. When I went there for visits, she would give me a long, warm hug. Then she would say, "Shall we do the cupboards today?" We would put on the radio, and hum while we worked, removing everything from the cupboard, wiping down every inch and replacing every plate and cup in its place. Anything with a chip was relegated to the trash bin. When we finished, we would take out two dessert plates and cut pieces of her strawberry rhubarb pie, warm from the oven, and enjoy them with cold glasses of milk. We didn't talk a whole lot. But I felt very close to her.
Letters From The Opposite Coast
My best friend from childhood and I are still close. We live on different coasts and we have different political and religious beliefs. But the bond we have from fifteen years of youthful togetherness is strong. Our shared memories of teachers from our small elementary school, friends from high school, misbehavior as teen-agers, the function and dysfunction of our families is strong and unshakeable. We still actually write to one another. Every once in a while, I will go out to my mailbox, and there will be a thick packet, stuffed into an envelope. Pages of handwritten paragraphs from Sylvia; her dreams for herself and her children, her sorrows, her joys, all expressed in her lovely, looping handwriting.
My best friend from college and I communicate over text, often during awards shows, where we form our own fashion police, dissecting each bow, each pleat, each hemline with laser-like assessment. And many laughs. The Grammys, the Golden Globes, the Emmys and the Academy Awards provide us with a tradition of frivolous fun and tradition.
I met Janet through a mutual friend when we were working at a summer theater in Stockbridge, Massachusetts. I was drawn immediately to her wit, her wisdom, her talent as an artist. Over the years, whenever we see one another, we take long walks together and catch up on our lives, our hopes, our dreams. Janet lost her husband to COVID-19 last March. She lives on the east coast and came to Los Angeles to visit her ailing mother. Although she was busy, we found time to meet in the little park across the street from her mother's house. We walked and walked and walked around that park, tracing the pattern of her grief in the dusty pathways. During this time of pandemic, we could not hug when we parted. But our connection embraced us.
Visual Artist, Kate Chassner, strives to bring people and minds together through her art.
Kate Fuglei
Kate Fuglei is an actress and singer who divides her time between Studio City and Brooklyn. She has appeared in over forty episodes of television, including most recently in one of the first episodes of STAR TREK/PICARD.  She is a published author with two novels based on the lives of the physicist Enrico Fermi and the educator Maria Montessori. The greatest blessing in her life is her marriage to writer Ken LaZebnik and her two sons, Jack LaZebnik and Ben LaZebnik.  They inspire her every single day.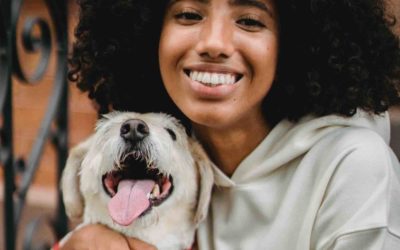 Part 1 of Kathlene McGovern's 2 part series on the best and safest ways to travel with your furry friends!
Dove Rose give us ideas on how to stay curious! Keep it Fresh in the Kitchen, on the Drive and in your Life. New ideas to keep our mind alive!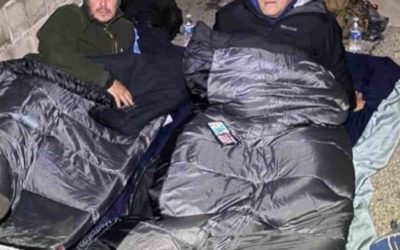 Ken Craft of Hope of the Valley lives unhoused on the streets of the San Fernando Valley for 100 hours and shares the challenges, insights and struggles he faced on this journey.