On the theme of vulnerability, 
guest contributor Cheryl Farrell 
invites us to be courageous and ask for help. 
As a young adult, I naively believed that by writing a letter or writing a check, I could solve all my problems. I see now this was a false sense of self-reliance to compensate for my challenging childhood—taking control of what I could control.
As a child, I did not trust my instincts, school counselors, or church leaders. Surviving a type of psychological conditioning made me reluctant to ask for help later in life. "I got this" became my go-to defense when I faced problems at work or play. 
Moving from the Solo Approach
This solo approach worked—until it didn't. I've been lucky, often called a trailblazer, pioneer, and leader. However, when I powered through challenges alone I learned the hard way (i.e., stress) that I needed to ask for help.
Stress affects health, finances, relationships and more. These days, I'd rather request assistance while I'm standing upright and possessing (most of) my mental faculties. 
Performance storytelling is a special way I share the good news of asking for help. This is the art of communicating something personal and true that inspires others to feel and to think. It delivers a moral or lesson-learned without lecturing or finger-wagging.
One of my favorite storytelling platforms is the award-winning PLUS ME Project. Launched in 2013, the organization has connected volunteer adult storytellers with more than 100,000 students in underserved middle and high schools throughout Southern California. Storytellers share their journeys of how they made it to and through college. 
My story, Hope for the Children, is a sobering tale about struggling academically in middle school and I was afraid to let anyone know. My presentation refers to imaginary best friends I entertained while escaping to a world of journaling. The following passage comes near the end of the story.
Looking back, I wish I believed I had someone to talk to. A real person. 
I know now that there is always a safe person to talk to. 
I just needed to trust my voice.
Expose your heart and ask for help. It takes courage to be vulnerable. That's the moral of this story and it applies to both children and grown-ups. 
One final point: don't be afraid to offer help, especially to those who are reluctant to ask. The giving/receiving relationship is beautifully described by Hungarian writer and philosopher Béla Hamvas in his book, Fák (Trees). [2006]
 Everything that exists gains meaning through its being given away… 
The unsung noblesse of giving is just like that of the earth.
If you know a student or anyone who needs support, contact pleaselive.org
Cheryl Farrell
Cheryl Farrell is a corporate communications consultant and performance storyteller in Southern California. She has decades of experience in healthcare, education, and financial services. Cheryl was an original cast member of the Jeopardy! Clue Crew and toured the world appearing in more than 1,000 video clips. As a public speaker, she often examines how older black women excel at the intersections of race, gender, and age. Cheryl has a master's degree in Communication Management from USC and a bachelor's degree in economics from UCLA. She is married and has two adult children.
Photo credit - NiketaCH Photography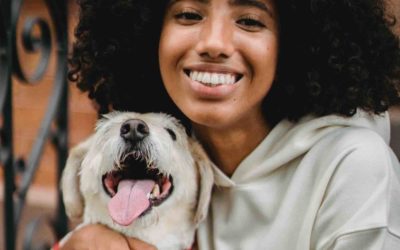 Part 1 of Kathlene McGovern's 2 part series on the best and safest ways to travel with your furry friends!
Dove Rose give us ideas on how to stay curious! Keep it Fresh in the Kitchen, on the Drive and in your Life. New ideas to keep our mind alive!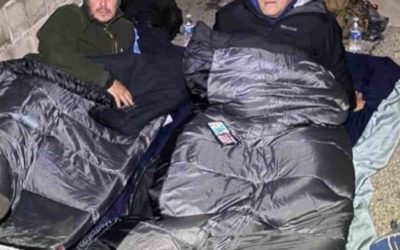 Ken Craft of Hope of the Valley lives unhoused on the streets of the San Fernando Valley for 100 hours and shares the challenges, insights and struggles he faced on this journey.