Perfect For Any Event or Just Have Some in the Fridge for a Quick Bite.
With people feeling more relaxed about gathering together these days, here's an excellent rice salad to serve or bring to your next party. It makes a great side dish or a refreshing meal on its own.
This dish is also a nice change from the usual potato, macaroni or coleslaw salad. By the way, did you know that wild rice has almost twice the amount of protein and fiber as brown rice?
So here's to light and easy make ahead dishes with little preparation time, so more precious time can be spent with others.
Enjoy!
Wild Rice Salad with Cherries
Jean Trebek's Reliable Recipes/ insidewink.com
INGREDIENTS:
Dressing:
1/3 cup sugar
1/3 cup canola oil
2 1/2 tablespoons cider vinegar
4 teaspoons soy sauce – I prefer low sodium
Salad Ingredients:
2 cups cooked wild rice
1/3 cup red onion, finely chopped
1 cup cherries, pitted and sliced or you can use dried cherries
1/2 cup celery, sliced thin
1/2 cup yellow pepper, chopped
2 1/2 tablespoons of dill, chopped
2 1/2 tablespoons of fresh parsley, chopped
2 1/2 tablespoons of mint, chopped
1/2 cup goat cheese, crumbled for on top of salad as a added optional garnish
DIRECTIONS:
Whisk dressing ingredients together really well in a large bowl and then refrigerate until ready to use.
Combine all the other ingredients together.
Slowly add a little dressing at a time to the salad ingredients…remember a little dressing goes a long way and you don't want to over dress the salad.
Place in refrigerator until ready to serve.  
At the time of serving, sprinkle a good amount of crumbled goat cheese on top of salad…this step is optional, but it adds a great flavor. 
Serves 8 – Have fun!
Jean's Watermelon Salad
In the Summer we love salads. Here's another delicious Reliable Recipe!  sweet delicious watermelon, sharp feta cheese, and tangy balsamic dressing. Get this Recipe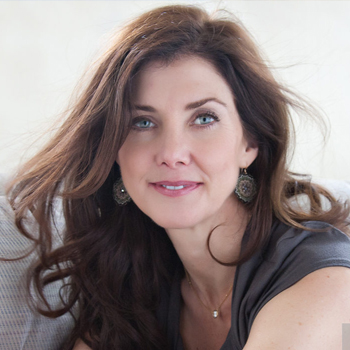 By JEAN TREBEK
Jean is a Professional Religious Science Practitioner, Reiki Master and Sound Healer. She grew up on Long Island, NY, and now lives in Los Angeles. She has two wonderful adult children, Matthew and Emily, with her beloved late husband, Alex.  Jean enjoys taking long walks, watching movies, and traveling. She is very grateful for her family, friends, Luna (the dog) and good coffee.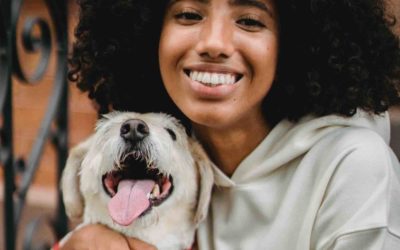 Part 1 of Kathlene McGovern's 2 part series on the best and safest ways to travel with your furry friends!
Dove Rose give us ideas on how to stay curious! Keep it Fresh in the Kitchen, on the Drive and in your Life. New ideas to keep our mind alive!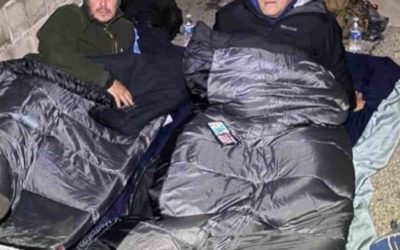 Ken Craft of Hope of the Valley lives unhoused on the streets of the San Fernando Valley for 100 hours and shares the challenges, insights and struggles he faced on this journey.