Yesterday I spoke with my friend whose son is in Afghanistan.  He is in the Army and he is among the last troops to be there.  The situation is fluid, tense, uncertain.  It is transitional, to put it delicately.  He is her beloved only son. 
As a fellow military Mom, whose son deployed twice to Afghanistan and once to Iraq, I feel her worry.  I understand the sleepless nights, the overreaction to small things that one would usually take in stride, the constant knot in the pit of one's stomach.  It never goes away when a loved one is in a battle zone.  I hoped to find the right words to say.  I wished I could take away her worry.  But I couldn't.  I could only listen.  
During the past year, my younger son Ben has worked for an LA city councilman.  A large part of his job was listening to the fears, the frustration, the anger of constituents dealing with COVID, financial pressures, housing insecurity, domestic issues, mental health challenges.  He tried to help, to find solutions and to reassure when sometimes there were no answers.  There were times when it seemed they just wanted to talk, to know someone, a real human being, was listening.
Ben has found solace in running the trails of glorious Griffith Park.  A week ago, after a run, he stepped onto a nearby street.  A large lizard crawled unsteadily into his path.  This was not a tiny lizard but a large creature with a body that was in itself nearly a foot long. 
Ben noticed that the creature had been bloodied, injured in some way and literally could not move out of the street.  Ben directed several cars around the animal and then poured water from his bottle near the curb, hoping to lure the creature to safety. 
Painfully, slowly the lizard made its way to the watery oasis.  Then Ben heard a screeching sound overhead.  It was a hawk making circles in the blue sky.  Ben stayed for awhile trying to urge the lizard under a rock or perhaps a bush.  But the lizard wouldn't move.  Crouching near the curb, it was, at least, safer than it had been in the middle of the road.  The hawk continued to circle.  Ben finally had to leave.  He had done what he could.
Sometimes, the only thing we can do is listen, offer a safe harbor, perhaps some water.  We can't always solve, we can only nurture.      
Kate Fuglei
Kate Fuglei is an actress and singer who divides her time between Studio City and Brooklyn. She has appeared in over forty episodes of television, including most recently in one of the first episodes of STAR TREK/PICARD.  She is a published author with two novels based on the lives of the physicist Enrico Fermi and the educator Maria Montessori. The greatest blessing in her life is her marriage to writer Ken LaZebnik and her two sons, Jack LaZebnik and Ben LaZebnik.  They inspire her every single day.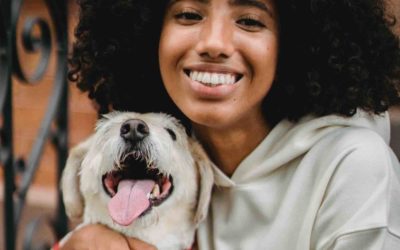 Part 1 of Kathlene McGovern's 2 part series on the best and safest ways to travel with your furry friends!
Dove Rose give us ideas on how to stay curious! Keep it Fresh in the Kitchen, on the Drive and in your Life. New ideas to keep our mind alive!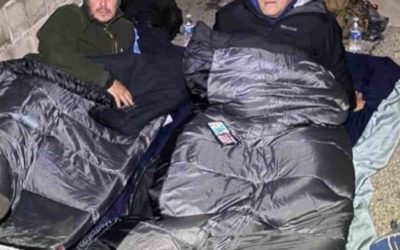 Ken Craft of Hope of the Valley lives unhoused on the streets of the San Fernando Valley for 100 hours and shares the challenges, insights and struggles he faced on this journey.