A Unique Take On Chicken Meatballs!
There are some recipes that I come across that I just can't wait to share with our readers, this is one of them. These meatballs are unbelievably delicious…you will love them, I promise!!
I served these nuggets of goodness along side some brown rice and roasted asparagus, but that's not really the point. The flavor and texture of the delicate ground chicken mixed with sweet dates and warming cilantro is like non-other.
This recipe is from the Flamingo Estate website and they serve it with polenta and pesto.  For the recipe with the polenta, please click here. 
Really, you must try these meatballs for yourself.  Bon Appetite!!
Chicken and Date Meatballs
Jean Trebek's Reliable Recipes/ insidewink.com
INGREDIENTS:
1 pound ground chicken, preferably half light and dark meat
1 white onion, chopped
3 cloves garlic, minced
10 Medjool dates, pits removed and sliced
1 cup steamed greens, liquid strained (fresh or frozen)
1 tsp ground ginger
1 tsp ground coriander
1 tsp ground ginseng
1 bunch fresh cilantro, chopped and divided
2 eggs
1/4 cup quinoa flakes (or plain breadcrumbs)
Olive oil
1 1/2 tsp salt
DIRECTIONS:
Preheat oven to 450° F.
Place a skillet over medium heat.
Add 1 tbsp of olive oil and onion.
Sauté until translucent and beginning to caramelize around the edges, about 5 minutes.
Add garlic and sauté for 1 minute.
Transfer to a plate to cool.
In a medium bowl place the ground chicken, dates, greens, ginger, coriander, ginseng, kosher salt and half the cilantro.
Gently fold together.
Add the egg and quinoa flakes.
Fold again to combine.
Make sure to mix lightly as this will create light and tender meatballs.
Grease a baking sheet with olive oil.
Take about 2 tbsp of the meatball mixture and lightly roll into a ball then place on the baking sheet.
Continue with the remaining mixture.
Drizzle the meatballs with olive oil and sprinkle lightly with kosher salt.
Place in the oven and bake for 8-10 minutes or until cooked through.
Healthy Italian Wedding Soup
My entire family enjoys this Italian Wedding Soup with tender meatballs made from ground chicken, lots of veggies and orzo pasta in a rich, flavorful broth!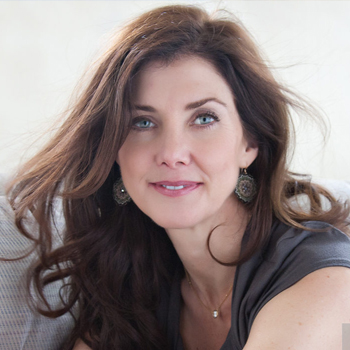 By JEAN TREBEK
Jean is a Professional Religious Science Practitioner, Reiki Master and Sound Healer. She grew up on Long Island, NY, and now lives in Los Angeles. She has two wonderful adult children, Matthew and Emily, with her beloved late husband, Alex.  Jean enjoys taking long walks, watching movies, and traveling. She is very grateful for her family, friends, Luna (the dog) and good coffee.
The impact of the National Geographic Society is so important today. By showing us Earth's magnificence, they create opportunities for education and action to help protect and explore our world.
When her Army son come home for the holidays, Kate Fuglei wants it to be perfect… then Co-vid hits turning her best laid plans upside down.
A delicious, eye-opener breakfast… Jean's Reliable Recipe for a wonderful Vegetable and Egg Skillet, packed with veggies, it's tasty and good for you!