Ok… let's be honest… the title of this story may not be the truth…
Actually, sometimes I don't listen.
I get stuck in my head with the same old, limited thoughts rattling around… but..
I ordered flowers from my friend Robin at Mulberry Row.
She texted me afterwards and told me that she would like to donate a Christmas tree with decorations and her mom would like to add $100 and give that to a family who might need it. I emailed Gail from the Helping Hand Ministry at the North Hollywood Church of Religious Science who does a toy drive and gives grocery gift cards to food insecure families in our area. Gail and Robin are working out the details so Robin's donation will be shared.
I heard the caring and the commitment.
The Miracle of Gratefulness
I needed my gutters fixed so Rolando showed up last month to give me a price.
We started talking and, as it usually does, God came up in the conversation. Rolando showed me a scar from a car hi-jacking he was involved in. A man came up to him, pulled him from his car, pointed a gun at him… Rolando closed his eyes and prayed… when he woke up he had been shot, was badly bleeding and was alive.
His wounds healed and instead of "sinking" into thoughts of fear and regret, he decided to meet each day with love, compassion and joy for every moment he is alive. He now spends his extra time trying to help others realize the beauty in life.
I heard the gratitude.
A Customer Service Moment
I had to resolve an insurance bill.
I called and got Christina in customer service at the insurance company. She asked the usual questions and then we started talking about our Thanksgiving celebrations and how different this year was. I asked her how she stays sane talking to all these people everyday. She said, "It's interesting. I like talking to people. If you listen and really try to help you can learn a lot. I guess I stay happy because I like people. Everyone's different and most people are very kind. I think I like helping out."
I heard the patience.
The universe has a way of talking to us.
As we move into the holiday season, if I can focus on others with love, I know I will be carried through…
If I can let go and be open to what is and stop telling myself a story full of expectation tempered with past references… if I can just listen… I know it will be a beautiful, remarkable time.
Learn more about Gail Pelote and this wonderful holiday giving tradition.
Read what Jean wrote about the beautiful floral arrangements created by Robin and her staff at Mulberry Row!
As the youngest child of seven siblings I often felt the only way to be heard was to speak faster, longer and louder than everyone else…Read More
By ALISON MARTIN
Alison Martin -- wife, mom, Emmy-award winning actress, writer, chocoholic. Bronx Italian, daughter of Pultizer Prize winning reporters, who also identifies as L.A. Irish. Shout outs: Dan, Em, Brady, pooches - LuLu & Ted, friends, Mother Earth, serendipity, peace, VIPHS, living life like your socks feel real good.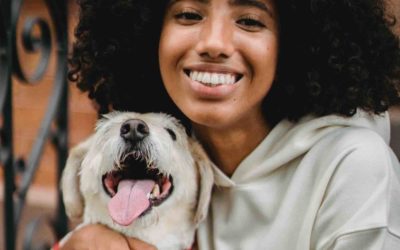 Part 1 of Kathlene McGovern's 2 part series on the best and safest ways to travel with your furry friends!
Dove Rose give us ideas on how to stay curious! Keep it Fresh in the Kitchen, on the Drive and in your Life. New ideas to keep our mind alive!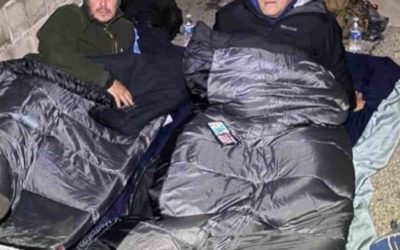 Ken Craft of Hope of the Valley lives unhoused on the streets of the San Fernando Valley for 100 hours and shares the challenges, insights and struggles he faced on this journey.