We use them and we love them.
With the holidays coming, here are some ideas for places to go or gifts to get!
Our insidewink team likes to share the good. So when we find something we love, we want to share it with you! Here's this month's picks of what's good…
The moment I walk into Mulberry Row floral shop, I feel loved…not just because Robin, the owner and head floral designer and I are really good friends, but also because this stunning flower shop offers everything that I'm crazy about….that is, in the gift-giving department.
For example, you'll find the most exquisite flowers, wonderful cookbooks, fabulous costume jewelry, adorable baby gifts, luxury bath products, heavenly scented candles, and lots of other seasonal gifts that make shopping at Mulberry Row one of my very favorite spots here in Sherman Oaks, Ca. 
jeanette dubois recommends
Descanso Gardens Enchanted Forest
If you want a truly magical holiday experience, head on out to La Canada/Flintridge for the Descanso Gardens Enchanted Forest of Light. It's been the new holiday tradition for us, our family and friends for the past four years, and just keeps getting better.
The gardens, which normally close at dark, open up for a beautiful display of Fairy lights and interactive design, including geometric shapes you can spin to create a kaleidoscope of light around you and musical lights your kids (and you) can jump on making songs and sounds in the forest. (Try to find the one that plays the acid rock lick instead of the pretty piano music… it's hidden, but it's there.)
There's also several places along the way where the kids can get hot cocoa and the adults a bit of Brandy or a glass of wine to go with your hot pretzel, hot dog or S'mores. It runs from November through January, and advance tickets are required, so get yours early as it sells out every year.
Biddle Ranch Vinyard's Pinot Grigio
There are two reasons why I love this Biddle Ranch Pinot Grigio. It tastes good and it does good.
Biddle Ranch Vineyard makes small batch eclectic spirited wines and has partnered with a local charity for the last five years to donate sales from their Pinot Grigio to Jack's Helping Hand in San Luis Obispo, CA. Jack's Helping Hand assists children with special needs and cancer in their community through financial assistance and valuable programs. You can support this great cause and purchase this lovely wine online, but if you have the opportunity to visit Biddle Ranch's beautiful vineyard in the Edna Valley, I highly recommend that you do. Buy a bottle or two to bring to your next holiday gathering and share the good!
Before I begin, here's my disclaimer  – my husband does the cooking. He is a great cook… he can make anything from nothing. Whereas I can make nothing from everything! Ok, having gotten that out of the way, I would like to tell you about a great kitchen tool – the ZYLISS CAN OPENER.  With all the holiday cooking coming up, the Zyliss will make it a little easier. I know it's not flashy or even fun, but belive me (and Dan my husband) – it's a great product! It grips, it clicks and it always works!
Stephen O'Bryan recommends
Biofreeze Pain Relief Gel
I realize that this might be a strange inside wink staff pick but I honestly love this product. I've been using other brands for years and they've worked okay for the most part but it's the odor that I've objected. I find that with many of these sore muscle relief products, the scent lasts forever and see to shout to the world… this guy is in pain and smells bad! Nobody likes that.  Biofreeze Pain Relief works like a charm each time and after about 10 to 15 minutes the scent dissipates but the muscle relief keeps going long after the scent is gone!
Let us know what you think in the comments below!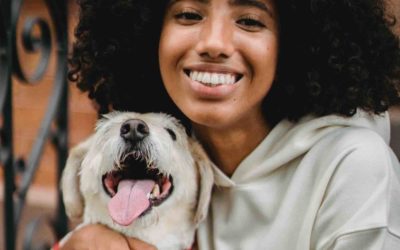 Part 1 of Kathlene McGovern's 2 part series on the best and safest ways to travel with your furry friends!
Dove Rose give us ideas on how to stay curious! Keep it Fresh in the Kitchen, on the Drive and in your Life. New ideas to keep our mind alive!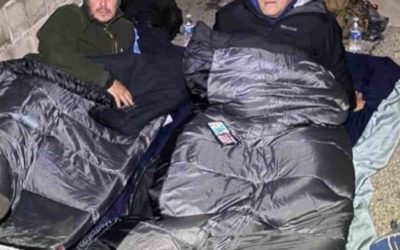 Ken Craft of Hope of the Valley lives unhoused on the streets of the San Fernando Valley for 100 hours and shares the challenges, insights and struggles he faced on this journey.