Film producer, Karen Baldwin, has been a friend for a very long time. I actually met Karen in 1970 in kindergarten and we became "best buddies".  Our friendship lasted all throughout elementary school, until I moved away and we lost touch.
Fast forward to a few years ago and I was at the Post Office. A  woman was looking at me then she approached me and asked if I was Jean Currivan… and it was Karen! We both recognized each other immediately. We went to lunch and picked up right where we left off. My affection for her has not changed, I still consider her one of my dearest friends.
Karen Baldwin:
Award Winning Cinematic Storyteller
What started you on this path of making movies?
I did a few plays in high school and kept it up after graduation. In college,  I was a neurobiology/psychology major – pre-med – but changed my mind about becoming a doctor. I worked in PR for the NHL after college and in 1985 met my husband, Howard.  He had been in professional hockey  – started and ran the Whalers.
Shortly after we married, we got involved with film in Los Angeles by financing some film development.  In 1988 we sold the Whalers and decided to move out to  Los Angeles full time.   I actually started as an actress but I found there was lot of down time between jobs so I started writing scripts and then segued into becoming a producer. Howard and I then had our own production company.
Producing was something that I learned by doing. I love telling stories and producing film/television is a visual way of communicating stories. A producer is really a problem solver who takes a piece of material from the inception (an idea or book) to the screen (big or small).  A producer oversees the writing of the script, the attachment of talent, and then the actual making of the project – and once that is completed oversees the marketing and promotion of the project.
Who gave you the most support in the beginning of your career?
My husband Howard was super supportive. We both just decided to get serious about learning the business.  Howard always encouraged me to follow the dream. Our families were great – but they didn't really understand what we were doing – nobody else in the family had been in in the film/TV world.
What type of films are you interested in producing, and why?
Our company likes films that celebrate the triumph of the human spirit.  uplifting stories. Interesting characters. We also have done a lot of true stories and stories based on famous books.
What inspires you now days?
I get inspired when I see a really wonderful piece of work. I also am inspired by people who have persevered and faced challenges with grace.  Seeing people helping and being kind to each other in this world right now is inspirational as the world has become a tougher place in 2020. I personally like working with up and coming young talent – to see them get their first chance and knock it out of the park is very inspiring.
RELATED: What to Watch: "See" In a world where no one can see and everyone thinks that vision does not exist, two children are born with sight and no one knows. Well, almost no one…
"My husband Howard was super supportive. We both just decided to get serious about learning the business.  Howard always encouraged me to follow the dream."
What do you consider success?
Having a loving spouse and wonderful family and friends is the best success.  Feeling good about yourself and what you have done and knowing you have helped others to the best of your ability along the way. Knowing you have given something your all – be it a project, a relationship – and having the willingness to put yourself out there when you are unsure of a next step.
I believe in enjoying the process as well as the ultimate outcome —there is more time spent on process so you might as well try to enjoy each step of the way.
What's been a real high-point in your career and or life?
High point in life has been my relationship with Howard and having a wonderful family. I also enjoy a close relationship with God that is precious to me and has gotten me through the tougher times and helped me fully enjoy my life. Career-wise- getting nominated for a few Academy Awards for our film RAY was pretty surreal – and wonderful.
What's been the best piece of advice given to you?
I guess NIKE had it right:   JUST DO IT. Don't second guess – what is the harm in trying? Give it your best shot.
How has the film industry changed over the time you've been involved?
Initially independent films were much easier to launch.  It is hard now.  There are also more opportunities in TV thanks to the streaming world.  TV has gotten really interesting  – you can take your time and tell a story over time with a limited series – get to know and develop the characters.
What's next for you?
We have a lot of projects in various stages fof development.  We have a film out September 1 – "Odd Man Rush"  – you can stream it. We are putting together a cool limited series called "Black is the New White". We have a series we are partnered with Spanish production company Barecelona.  We have about a dozen projects we are juggling currently – probable too many – but we like to be busy and right now with no filming happening during Covid it is a good time to be developing materials and getting the writing done.
What makes you laugh?
The best laugh is when you can laugh at yourself – fortunately I have plenty to laugh about.  I much prefer to find the humor in something than to get bogged down in the negativity.
Cake, Pie or Ice Cream?
Ice cream — actually frozen yogurt –!!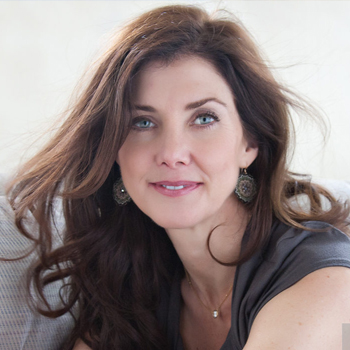 By JEAN TREBEK
Jean is a Professional Religious Science Practitioner, Reiki Master and Sound Healer. She grew up on Long Island, NY, and now lives in Los Angeles. She has two wonderful adult children, Matthew and Emily, with her beloved late husband, Alex.  Jean enjoys taking long walks, watching movies, and traveling. She is very grateful for her family, friends, Luna (the dog) and good coffee.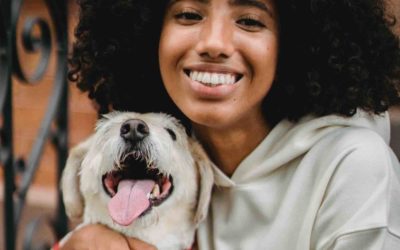 Part 1 of Kathlene McGovern's 2 part series on the best and safest ways to travel with your furry friends!
Dove Rose give us ideas on how to stay curious! Keep it Fresh in the Kitchen, on the Drive and in your Life. New ideas to keep our mind alive!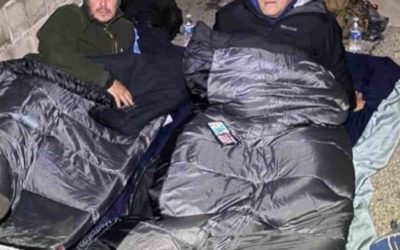 Ken Craft of Hope of the Valley lives unhoused on the streets of the San Fernando Valley for 100 hours and shares the challenges, insights and struggles he faced on this journey.