We use them and we love them.
Our insidewink team likes to share the good. So when we find something we love, we want to share it with you! Here's this month's picks of what's good…
Wundabar is wonderful!  It provides me with a full body pilates workout all within 45 minutes.  The instructors are all great and the music is, too.  They just expanded the studio to accomodate a few more people, all the while allowing for personal attention.  I like that there are people of all sizes, shapes and ages…and that I feel stronger and actually look a little taller, with my shoulders pulled back! I leave with a  smile on my face knowing I've done something good for myself.
Recently I was able to attend the Premier Lacrosse League game in Los Angeles and it was great! The game was fast-paced and exciting to watch. The players made themselves accessible to the fans and it was just a great time for the entire family. One of the things that impressed me was the number of families that came out to see the game. Men, woman, girls, and boys were all there cheering for their favorite players. It was a great day!
Lacrosse dates back to 1100 AD and is often touted as the fastest growing sport in the United States. The Premier Lacrosse League is a brand new professional lacrosse league that started in 2018 and is in its first season of play. PLL games are broadcasted on NBC Sports and have a strong and positive presence on Social Media.
Instead of the teams being tied to the specific city's the entire league travels the United States and Canada, having matches in various cities but in full professional stadiums. This has been great for the league because although headquartered here in Los Angeles the teams don't have a direct connection to anyone city but instead allows everyone to choose the team that they support because they like the players, not because of geography,  The PLL has three strong philanthropic focuses of expanding access of the sport to kids, supporting veterans and fighting cancer.  However, most importantly the PLL is encouraging the kids to get out, be active and enjoy the sport!
Reading Liederkranz Oktoberfest
Schnitzel, Strudel and Lederhosen … Oh My!
Notably one of the best Oktoberfest festivals in the US, the Reading Liederkranz in Berks County, PA will transport you to Deutschland with 5 days of traditional German music and all homemade traditional German foods. Come thirsty and hungry because hundreds of members and volunteers will be rolling in 600 kegs of beer and prepping 2400 pounds of potatoes for all to enjoy. Thier annual family friendly festival of German culture is one of my faves! "O'zapft is!"
jeanette dubois recommends
Los Angeles County Musuem of Art
What could be better than picnicking at a museum among the artwork as the sun sets and the lights slowly twinkle on? How about live music? How about for free?
Every year LACMA offers a couple of different ways to enjoy this very experience. My favorite is Jazz At LACMA on Friday nights featuring world renown musicians. Bring a blanket, a basket and your favorite bottle of wine or whatever, and settle in for an evening of very cool music at the museum. If you prefer not to pack a picnic, there are food trucks and regular seating as well, but get there early to grab a chair.
Or if you walk to a different beat, Latin Sounds on Saturdays or classical Sundays Live may be more to your liking. And if you think that since Summer is over you missed it – fear not! You live in Sunny Southern California, where our museum offers free live music through November! Check it out at https://www.lacma.org/programs/music
Let us know what you think in the comments below!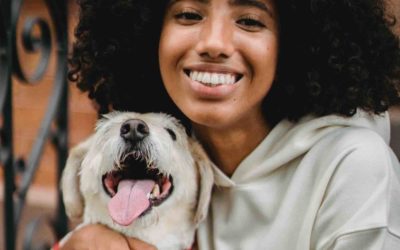 Part 1 of Kathlene McGovern's 2 part series on the best and safest ways to travel with your furry friends!
Dove Rose give us ideas on how to stay curious! Keep it Fresh in the Kitchen, on the Drive and in your Life. New ideas to keep our mind alive!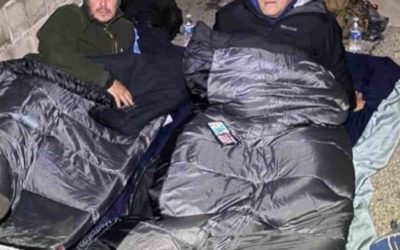 Ken Craft of Hope of the Valley lives unhoused on the streets of the San Fernando Valley for 100 hours and shares the challenges, insights and struggles he faced on this journey.