Carl Studna came to us through our friend Kathlene Noone. I didn't know too much about Carl, except that Kathleen sang his praises. Knowing that Kathleeen has such an artistic eye, I asked to see some of his art. She gave me his book – Evolution of Loving – and I was in awe of his work. I was so happy when he agreed to be interviewed by insidewink.
Here's Carl :
Photographer Carl Studna
Bringing Forth Essence and Light
What started you on the path of photography?
From the moment I picked up a camera in my 11th grade photography class, I felt a certain magic related to taking pictures, developing them, and sharing them with others. For the first time in my life, I had a specific creative outlet that I loved, and others seemed to appreciate. My photography teacher was a kind and generous man, and I believe that he provided a fun and creative environment for me to thrive.
The medium of photography felt fun, engaging and expansive. It provided a vehicle for me to slow down and focus on whatever I found interesting or of value. This could range from the close up of a tree bark's unique texture to the vast expansive beauty of rolling hills highlighted by a striking old barn in the foreground.
Who gave you support early on?
While in high school, the father of one of my close friends hired me to do a portrait shoot with my friend, his daughter. This was my first paid gig and I loved the entire process. We spent time under the Santa Monica Pier taking unique, textural shots around the posts that supported the pier. We both had a great time and my friend's parents loved the pictures. I imagine that this experience served as a positive example of how the medium of photography could be creative, fun and prosperous!
What does your photography aim to say?
My work is focused in bringing forth the essence, light and soul of the subjects I photograph. Whether it be a person, a landscape, wildlife, or a still life inanimate object, I place my attention on seeing and revealing the sacred that emanates through each subject.
I believe that at the essence of everything is love, and light is a vessel for feeling and embodying love. So, my attention is constantly placed on feeling and documenting the inner and outer light that's ever-present, even in the seeming darkness. The greater that I "feel into" the light, the more powerfully it's seen and felt in the photographs I take. This can be seen in the wellspring of softness in a subject's eyes, or in the subtle ways that early morning light laces its majestic, golden light across rolling hills of ancient pines.
Who or what inspires you?
The beauty of light is my biggest source of inspiration, and I find this beauty in various forms of expression. It's ever-present in nature with the light constantly changing, and it's so tangible in people when they're open to what lights them up.
As a child and teen, certain musicians served as an inspiring force in my life, particularly "The Beatles." They represented young adults who followed their talents, had fun, became tremendously successful, and contributed so deeply to the world through their music.
I've had the pleasure and honor to photograph many of the folks who have inspired me throughout my life. I'm drawn to their light and feel called to give back to them, as they have so brilliantly gifted my life with their riches.
What do you consider success?
I see success as living a life true to our inner calling and to the gifts we've been given. Trusting these gifts and taking the needed steps to fully master them and share them fully in our community and in some cases, the world. In so doing, I recognize that I've made a contribution to others, and have been of service. The greater that I've been able to trust and play full out, the greater I've witnessed success on all levels, including financial reward.
What has been a real high point in your career or life?
There have been a number of high-points in my career. In the nineties, I had the opportunity to spend time with and photograph luminaries ranging from Paul McCartney to the Dalai Lama.
In the last ten years, I've published two books that I'm quite proud of, both based in the theme of love. The second book, "Evolution Of Loving" took twenty-five years to complete, and it's the most precious project that I've ever worked on. I see it as a true healing agent for viewers in opening hearts to deeper levels of feeling and embodying love.
What is your motto or words to live by?
Choose love, beauty and peace, even when it's not easy….and then take action!
What makes you laugh?
Irony makes me laugh. Seeing the constant paradox in life's journey. Sometimes, being in a heightened state of awe makes me laugh out of pure wonder.
What's next?
Writing a children's book with a message that speaks to my heart, and co-leading a mystical journey on the west coast of Ireland. Also, continuing to work on a forty-plus years photography project based on Inspiration.
Pie, Cake or Ice Cream?
Ice cream is almost always my first choice, although an incredible pie or cake can sometimes sway my vote!
Interested in seeing more Carl Studna photography?
Here are his websites:
_____
Carl Studna Future and Present Events:
View an enchanting adventure on the west coast of Ireland blending Celtic mysticism with photography here.
View information on a 12 module online course entitled: "Zen And The Art Of Smartphone Photography" here.
_____
Interested in seeing more of insidewink's Artists of Month?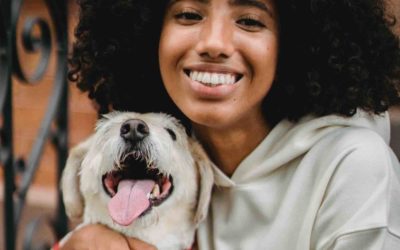 Part 1 of Kathlene McGovern's 2 part series on the best and safest ways to travel with your furry friends!
Dove Rose give us ideas on how to stay curious! Keep it Fresh in the Kitchen, on the Drive and in your Life. New ideas to keep our mind alive!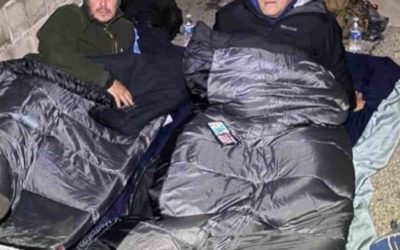 Ken Craft of Hope of the Valley lives unhoused on the streets of the San Fernando Valley for 100 hours and shares the challenges, insights and struggles he faced on this journey.