A grayish brick has a permanent place of honor in the middle of my desk. On top of the chunk of brick sits a round black piece of smooth rock with an indentation on the underside. These two items were given to me by a farmer in Devils Lake, North Dakota. He found these two relics while plowing. I was sitting with him in the cabin of his tractor the day he bestowed these things on me. "The brick was, I'm sure, part of the foundation for the original homestead. The round black object was, I'm sure, a doorknob," he told me. I was in Devils Lake to perform a play about that homesteader.
Years ago, a friend gave me a memoir written by, of all things, a Jewish pioneer woman who homesteaded in North Dakota in the 1890's titled RACHEL CALOF'S STORY: A Jewish Homesteader on the Northern Plains. It sat on my bed table under the usual pile of detritus until one night when I couldn't sleep. I snapped on the light, picked up the book, and read the entire thing in one sitting. It was five o'clock in the morning when I finished.
Rachel Bella Kahn was born in Russia in 1876. Her mother died when Rachel was just four years old. She later lived with her grandfather and her aunt, and in 1894, at age eighteen, she traveled to the United States for an arranged marriage to Abraham Calof. —nps.gov
Jewish Immigrant and Homesteader
I was utterly mesmerized by the story of a young Jewish woman, an orphan mistreated by her extended family, who had packed her off alone to make the trip from Russia to Hamburg to steerage across the ocean to New York City to meet a man who had brought her there to be his bride. She met him and they traveled by train and then horse and cart to Devils Lake, North Dakota. It was here that she would spend her first four winters in a 12 foot by 14 foot shack with her beleaguered husband, his two parents, a brother, twenty-two chickens and a cow. Rachel Calof not only survived; she gave birth to ten children under these conditions. All of them survived. She survived into her 70's. Her descendants are doctors, lawyers, therapists, artists, cantors; people of depth and wisdom and humor.
These descendants gave me permission to develop a show about Rachel Calof. I had the help of brilliant and talented colleagues. My husband Ken LaZebnik adapted it for the stage, Leslie Steinweiss wrote music and lyrics that expressed the yearnings and strength and power of this woman. Ellen Pressman directed. I was able to perform her story on stages all over America and let her spirit inspire people who heard her story.
The primary question that consistently resonated is that of character. Where did her strength come from? How was her resilience forged?
Finding Solutions And Enduring Challenging Times
When she arrived at the shack in North Dakota, her new relatives were living there with no light. They simply went to bed when it got dark. Rachel literally went outside, made a cup out of dried mud, dipped a piece of rag in oil, and lit it. Lo and behold, there was light. So, she brought light to the darkness. She maintained a vision for her future and hope for better days, even during the most challenging times. She found moments of joy, such as the day she discovered wild garlic and mushrooms and made a special dinner for herself and her new husband.
Kate Fuglei and, director, Ellen Pressman, visiting the Rachel Calof marker at the Sons of Jacob Cemetery in Devils Lake, ND. 
Rachel Calof was not perfect. She had her human moments of anger and despair. But she never became bitter. She wrote her story to inspire future generations. We may never know all the answers to the question of where character comes from; but we know it when we see it.
Encountering such a story gives us hope and offers us helping hands; a bridge from the past and into the beauty of life in all its mystery.
A book that you not only give to friends, but that you put into the hands of your own daughters. Book Review Here
Kate Fuglei
Kate Fuglei is an actress and singer who divides her time between Studio City and Brooklyn. She has appeared in over forty episodes of television, including most recently in one of the first episodes of STAR TREK/PICARD.  She is a published author with two novels based on the lives of the physicist Enrico Fermi and the educator Maria Montessori. The greatest blessing in her life is her marriage to writer Ken LaZebnik and her two sons, Jack LaZebnik and Ben LaZebnik.  They inspire her every single day.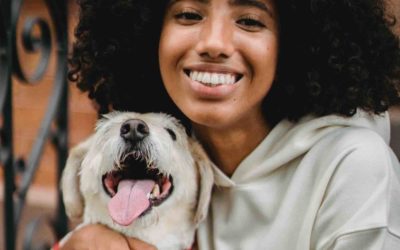 Part 1 of Kathlene McGovern's 2 part series on the best and safest ways to travel with your furry friends!
Dove Rose give us ideas on how to stay curious! Keep it Fresh in the Kitchen, on the Drive and in your Life. New ideas to keep our mind alive!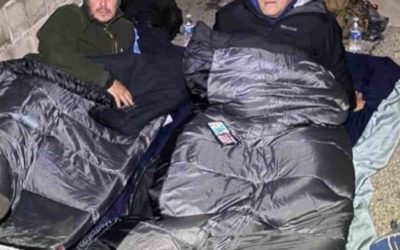 Ken Craft of Hope of the Valley lives unhoused on the streets of the San Fernando Valley for 100 hours and shares the challenges, insights and struggles he faced on this journey.