Rising Appalachia are two sisters whose music both honors and transcends the folk roots style in which it is based.  They use their lyrics and voices to speak out about social, economic, and environmental issues, calling for change while promoting love and peace. 
Originally from Georgia, they spent time in rural Appalachia working with musicians there to develop their songs, and use traditional and non-traditional elements in their music.  Whenever they tour, they work with various environmental groups along the way to promote healthy living and eating, and are dedicated to using music to bring us together to create positive and lasting change. 
This song in particular, released two years ago in May 2018, could not be more appropriate to today.  The music video itself is such an accurate metaphor to all that is being expressed by the masses right now, and the lyrics seem written just for this moment.  We are resilient.  We learn to listen.  Let us come together now, and roar.
"May art carry us all through hard times. May we learn from these times and re-emerge stronger."
– Rising Appalachia
Interested in learning more?
Check out Rising Appalachia's

website
By JEANETTE DUBOIS
Jeanette is a film & tv editor, writer, director and producer who's worked on Emmy & Telly Award winning shows, movies, and music videos for a variety of networks.  She's also a trained operatic who mostly sings to her cats now, though sometimes she expands her audience to her family & friends.  She loves gardening, good books, good wine, and good conversations, preferably all at the same time.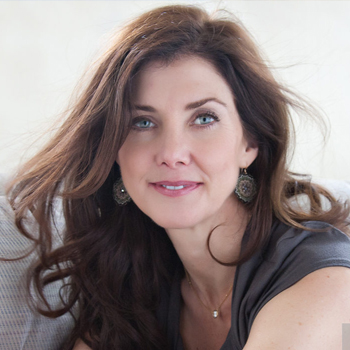 By JEAN TREBEK
Jean is a Professional Religious Science Practitioner, Reiki Master and Sound Healer. She grew up on Long Island, NY, and now lives in Los Angeles. She has two wonderful adult children, Matthew and Emily, with her beloved late husband, Alex.  Jean enjoys taking long walks, watching movies, and traveling. She is very grateful for her family, friends, Luna (the dog) and good coffee.
Dove Rose helps us honor our Truth by giving us a glimpse into how she respects her needs, expressing her kindness and lives authentically.
Whether it's scientists conserving a rare species or rediscovering one thought to be forever lost; a young girl standing up to government in order to protect bees or new farmers working to regenerate land and revitalize communities, our spirits are fed by communing with nature…
David Konig is a comic, an author, a comedy writer, an actor AND a painter. We feature his oil paintings and sketches, while he makes us laugh… really!