Moist and Delisciously Perfect
If I had to pick one cake that is our family's all time favorite… it would be carrot cake. Alex loves it and usually cuts into the cake before I get a chance to frost it.
The recipe never fails to come out perfectly. It's moist and sweet, but not overly sweet. I think one of the secrets to this recipe is that I hand-grate the carrots as opposed to using the food processor- this creates a denser cake which we really like.
This Carrot Cake Recipe is as
Easy as 1, 2 ,3
A Trebek Family Favorite
Easy as 1, 2, 3…
Moist and Delicious Carrot Cake Recipe
Jean Trebek's Reliable Recipes|insidewink.com
INGREDIENTS:
One~
1 1/4 cups canola oil, or you may use applesauce
2 cups granulated sugar
3 eggs, room temperature
Two~
2 cups all-purpose flour
1tsp baking soda
1 1/2 tsp baking powder
1/2 tsp salt
1 tsp cinnamon
1/4 tsp each of ground cloves, allspice, ginger and nutmeg
1/8 tsp ground cardamom
Three~
2 cups freshly grated carrots
1 cup shredded sweetened coconut
1 tsp vanilla extract
1 cup chopped walnuts (optional)
1 8 oz can crushed pineapple, not drained. (use the pineapple in JUICE, not syrup)
DIRECTIONS:
Preheat oven to 350 degrees Fahrenheit.
Lightly grease and flour a bunt pan or a 9×13 baking pan or two 9 inch round pans. I prefer to use the baking spay that has the flour in it for easy cake removal.
Combine all the ingredients from paragraph #1 in a large bowl.
Add all the ingredients from paragraph #2 to that large bowl.
Stir in all the ingredients from paragraph #3 to that large bowl. Combine but don't over mix.
Bake for 35 minutes…to test, insert a toothpick and check if it comes out clean.
Let cakes rest on counter for 10 minutes, remove on to baking cooling rack and allow to cool completely before frosting.  Or when cooled, wrap in saran wrap to frost the next day. You may also wrap the cakes well, and freeze for a later date up to 2
weeks in the freezer.
CREAM CHEESE FROSTING:
8 oz cream cheese, room temperature
1 stick salted butter, room temperature
4 cups powdered sugar
1 teaspoon vanilla
1 teaspoon lemon zest
Beat the butter and cream cheese until nice and fluffy.
Add in the vanilla extract, lemon zest and powdered sugar… beat well until very smooth.
Invert cake onto a cake stand or plate.
Apply frosting as so desired.
Refrigerate for an hour before serving.
Keep cake in refrigerate due to the cream cheese frosting.
See What's Cooking in Jean's Kitchen!
Something savory? Something Sweet? Try one, try them all and tell us how you liked them.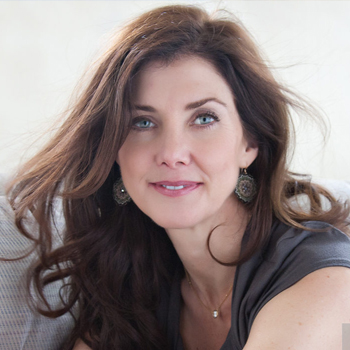 By JEAN TREBEK
Jean is a Professional Religious Science Practitioner, Reiki Master and Sound Healer. She grew up on Long Island, NY, and now lives in Los Angeles. She has two wonderful adult children, Matthew and Emily, with her beloved late husband, Alex.  Jean enjoys taking long walks, watching movies, and traveling. She is very grateful for her family, friends, Luna (the dog) and good coffee.
Vegetarian Stuffed Tomatoes with Brown Rice & Feta Recipe
Tomatoes with brown rice, fresh herbs and feta cheese are a simple, light anytime meal that your family is sure to love!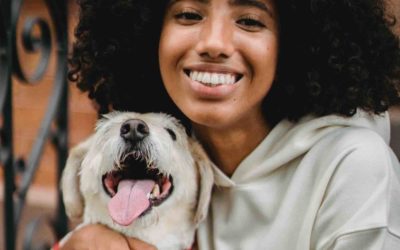 Part 1 of Kathlene McGovern's 2 part series on the best and safest ways to travel with your furry friends!
Dove Rose give us ideas on how to stay curious! Keep it Fresh in the Kitchen, on the Drive and in your Life. New ideas to keep our mind alive!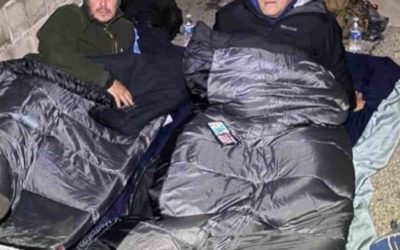 Ken Craft of Hope of the Valley lives unhoused on the streets of the San Fernando Valley for 100 hours and shares the challenges, insights and struggles he faced on this journey.