In regards to beauty, these are the messages we have been given throughout our lifetime…
"Beauty! It is in the eye of the beholder."
~Margaret Wolf Hungerford 
"We delight in the beauty of the butterfly but rarely admit the changes it has gone through!"
~ Maya Angelou
"Beauty! It can be a curse in disguise as a blessing."
~ Blake Flannery 
As a child of the Debutante Culture and having been called a visual elitist, beauty and all things beautiful have always been important to me.
I stumbled into a career in fashion late in life: my 50's (we can always reinvent ourselves!) representing the design line Cabi, as a Stylist. It has never failed to bring me great joy. Unexpectedly, it was wonderful to discover something I was so passionate about just when I thought retirement would be my next chapter.
Raised by a southern belle mother,
I was expected to always look a certain way… to be "put together well", as we were consistently reminded that first impressions are everything.
Don't get me wrong, all that I know about decorum, style, accessorizing, and being 'lady like' I learned from my mother. I owe her everything! And with this foundation, rooted in showing up at your best, I absolutely love bringing beautiful garments to women and helping them discover their very own beauty from within while confidently draped in fabulous garments on the outside.
Those of us who are fortunate enough to live through the vicissitudes of life, may be surprised by how much our own perceptions of beauty change over time. Before the recent upending of our lives, my definition of beauty was much different.
In a few short weeks (which may seem like an eternity) a paradigm shift has taken place. Rather than focusing on the aesthetics of beauty, I have started considering beauty much more introspectively. While I still enjoy presenting my best self even in these times of quarantine, my idea of beauty has become a bit broader, the aperture of my lens has widened to take in a different focus:
The beauty of…
A mother's love for her child…
the sound of your baby's first cry…
a child's laughter…
the creative ways we now define "togetherness"…
newlyweds' first kiss…
the quiet stillness…
hearing birds sing…
seeing, in real time, my elderly parent's 70 years of love…
Human Kindness.
This is beauty!
By Patrice Chanel
After spending thirty years traveling the world while working in the entertainment industry, Patrice Chanel now focuses her energies at Campbell Hall School in a number of positions, specifically focusing on enhancing the student's academic experience through a myriad of musical expressions. In the fall of 2006, Patrice became a successful part-time Cabi fashion Stylist, along side her full-time job at Campbell Hall.
In her spare time, you can find her reading a good thriller, attending live musical theatre performances, and most importantly spending time with her children and grandchildren while caring for her parents.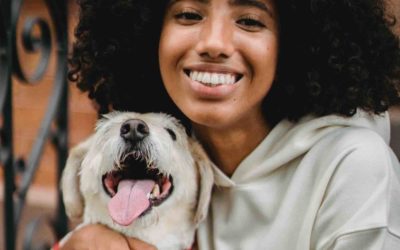 Part 1 of Kathlene McGovern's 2 part series on the best and safest ways to travel with your furry friends!
Dove Rose give us ideas on how to stay curious! Keep it Fresh in the Kitchen, on the Drive and in your Life. New ideas to keep our mind alive!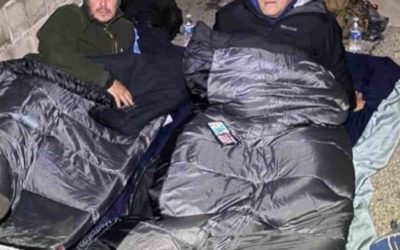 Ken Craft of Hope of the Valley lives unhoused on the streets of the San Fernando Valley for 100 hours and shares the challenges, insights and struggles he faced on this journey.