I love them almost as much as I love chocolate, and if you know me, you know that's the highest form of praise. I love the crisp, clean beauty, the life you can imagine living in these works of art, and the feeling of excitement, joy and prosperity all wrapped into one neat package.
I've lived in a model home, and the funny thing is, I was afraid to make any changes, because the whole home design was laid out for me already. Everything went perfectly together, and even though the colors aren't what I would have chosen, I knew that if I changed one thing, it would throw off the scheme for the house, so I left it intact. I felt creatively stuck in that home.
Our second home was also a gorgeous, brand new home that had never been lived in by anyone but us. It was another masterpiece, and I was in awe of all the work that went into creating such a stunning home. We loved it and took great care of it, but it was not meant to be our forever home.
Two years ago, we made the decision to downsize and moved into a not-so-brand-new home.
It had its own charm, like the amazing natural light, but after the honeymoon period was over, I began to find it challenging. No matter how hard I scrubbed the tub, it wasn't going to look like the pristine one we had in our last home. Comparing it to the places we lived before only brought frustration. A complete overhaul wasn't in the cards for us at that time, and no amount of complaining was going to change our situation. Then, it hit me…
What if we turned this into our favorite home ever? What if we poured love into this home, and made it feel like a model home?
We began with something simple. We gave all the doors a fresh new coat of bright, white paint. We did this together, and had fun with it. I became the self-appointed head of the Details Crew, while my husband was in charge of the broad strokes.
The doors looked so great, that I asked if we could paint the dark and dreary kitchen cabinets white also. What a difference that made! That was another fun project we did together. My husband was thrilled to be able to use his new sander, and I was happy that we were making things happen.
Once the cabinets were white, I wanted the yellowing walls to have a fresh, new look. This was the beginning of my love affair with the paint section of Lowes. I made so many trips there and had lots of fun letting my imagination go wild. At one point, we must have had 10 different colors up on the walls. Since colors greatly affect my energy, I knew the final decision would be mine. We settled on a beautiful, soothing gray. To this day, it's a joy to look at, and we compliment ourselves on that at least once a month.
3 Tips to make YOUR home into a "Model" Home
Start small.
What's one thing that you could change, freshen up or repurpose that would make you smile every time you saw it? Maybe a beautiful orchid would do the trick. Perhaps a nice farmhouse mirror would make you smile every morning. What about fun and unique clock on your wall? Let your spirit be moved by joy.
Tap in to your creativity.
Who says lists have to be boring? I created a beautiful space for my ongoing projects, so that I have something fun to look at every morning. Carve out a space in your home that's just for you, and let it feed your soul.
Pick colors that make your heart dance.
This is your space! Walking into your home should feel like a welcoming hug. Pinterest is a great place to start if you're looking for ideas, themes and fun pieces for your home. Let your imagination go wild.
BY NATALIE SORIANO
Natalie has a passion for personal growth and development, spirituality, farmhouse makeover shows, crafts and Pinterest boards.  Her biggest desire is to live life fully expressed.  She loves being a part of the "What If" UP movement, and has her eye on a career in design.  She currently lives in beautiful Valencia, CA with her loving, teddy bear of a husband. 
To find out more, visit www.thejoyfulgenie.com.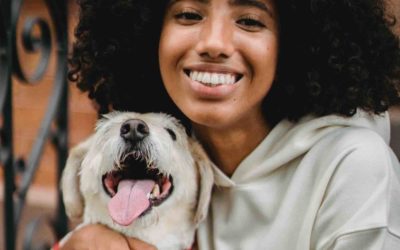 Part 1 of Kathlene McGovern's 2 part series on the best and safest ways to travel with your furry friends!
Dove Rose give us ideas on how to stay curious! Keep it Fresh in the Kitchen, on the Drive and in your Life. New ideas to keep our mind alive!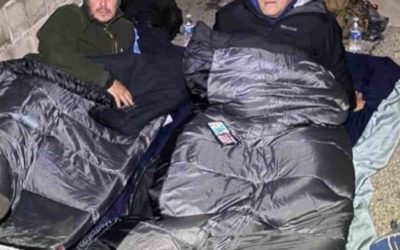 Ken Craft of Hope of the Valley lives unhoused on the streets of the San Fernando Valley for 100 hours and shares the challenges, insights and struggles he faced on this journey.