I know, tuna casserole is one of those "old school" type recipes, but it certainly fits the bill right now.
It's an easy task to put together this comfort food, and the fact that you probably have most of the ingredients for Tuna Casserole already in your kitchen pantry make it a no brainer.
Another good thing about this casserole, is that you can change it up to make it exactly how you really like it. You can add onions, mushrooms, peppers or perhaps more spices.
The leftovers, if any, freeze great too.  Be well!
Jean Trebek's Reliable Recipes|insidewink.com
Tuna Casserole
INGREDIENTS:
12 ounces egg noodles or large shell pasta (or your favorite pasta)
1/4 cup butter
1/4 cup flour
1 teaspoon dried oregano
1 teaspoon dried basil
1/2 teaspoon dried thyme
1/4 teaspoon salt
1/4 teaspoon pepper
3 1/2 cups milk
1/2 cup freshly grated parmesan cheese
(optional – cheddar cheese)
1 cup Birdseye frozen peas
(optional – Birdseye frozen broccoli, cauliflower or peas and carrots)
2 cans tuna fish (5 ounces per can, drained and flaked)
 For The Topping:
1/2 bread crumbs
2 1/2 tablespoons butter melted
DIRECTIONS:
Pre-heat oven to 350 degrees.
Lightly grease a 10x8x2 inch baking dish.
In a small bowl, make the Topping by combining melted butter and bread crumbs and set aside.
In a large pot, boil salted water and cook the egg noodles till al dente and drain.
In a small pot of boiling water cook the peas till just tender…do not over cook.
In a medium pot, over low to medium heat, melt 1/4 cup butter, whisk in flour, basil, oregano, thyme, salt and pepper. Slowly add in the milk and whisk constantly until sauce thickens.
Remove from heat and add the parmesan cheese, stir to combine.
Fold in the drained noodles, peas and tuna.
Pour into the baking dish and sprinkle with topping.
Bake 18 minutes, let rest for 5 minutes and serve.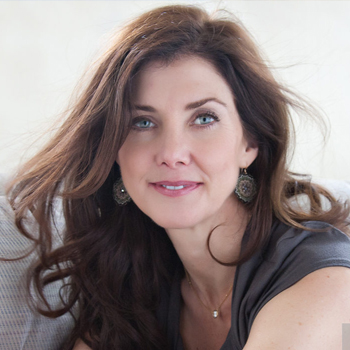 By JEAN TREBEK
Jean is a Professional Religious Science Practitioner, Reiki Master and Sound Healer. She grew up on Long Island, NY, and now lives in Los Angeles. She has two wonderful adult children, Matthew and Emily, with her beloved late husband, Alex.  Jean enjoys taking long walks, watching movies, and traveling. She is very grateful for her family, friends, Luna (the dog) and good coffee.
Dove Rose helps us honor our Truth by giving us a glimpse into how she respects her needs, expressing her kindness and lives authentically.
Whether it's scientists conserving a rare species or rediscovering one thought to be forever lost; a young girl standing up to government in order to protect bees or new farmers working to regenerate land and revitalize communities, our spirits are fed by communing with nature…
David Konig is a comic, an author, a comedy writer, an actor AND a painter. We feature his oil paintings and sketches, while he makes us laugh… really!