Organization is Important
Having a designated place for everything in your home can create a great sense of order, and can also give you the daily peace of mind you've been looking for.
This applies to the smallest things in your home, such as a grocery list, to the things you use every day, such as your purse, to things you buy in bulk, such as paper towels and toilet paper. It might sound boring, but I truly believe in the art of organization and the beauty that comes from it.
I recently started a group that meets weekly, and I've found that it's easiest to write all my affirmations and ideas for that group in the same place. I always know where to find that piece of paper, and it's one less thing to worry about on a daily basis.
We don't have a lot of remotes, but I do like having them in the same place every night. I purchased a cute little bucket to place them in, and that's an easy fix at the end of each day, and a simple way to keep our house looking great.
Having a Place for Everything Keeps Helps Keep the Daily Peace in Our Home
We keep our paper and pencils in the same place, one that's easy to access in the kitchen, since that's where we have most of our grocery and meal planning ideas. After the list is written, the paper and pencil go right back into the drawer.
Maintaining and organized home might seem like an overwhelming task, but I think it's more about the little, ongoing actions that keep your house looking beautiful and clutter-free.
3 Tips For Daily Peace of Mind In Your Home
Take 5-10 minutes each day to straighten up.
I love going to sleep knowing that when I wake up, our house will look its best. Areas to focus on would be the living room and the kitchen. Part of our nightly routine is folding all the blankets and putting the remotes away, and then drying and putting away all the dishes and making sure the counters are clear. I tend to organize my nightstand in the morning, as the books and papers get used right before I go to sleep.
Try a cleaning schedule.
In our house, we have a laminated chore chart. It serves two purposes. One is that the tasks are evenly divided week by week, and the laminated part allows us to check things off when they are finished, which is the fun part for me. There's no more nagging, as the responsibilities are clearly laid out, and if you're in a giving mood, you can always do some of the other person's tasks for them. The chart also allows for some variety, so that you're not doing the same thing every week.
Put some music on!
One way I like to bring an energy of peace to the things I least enjoy, such as mopping the floors and trying to fold a fitted sheet, is to pop my earphones in and have a favorite song on repeat. My friend is a gifted violinist, and I love listening to his music as it calms me down, lifts my spirits and lets me enjoy the beauty of the song while my hands are busy making our house look nicer. It's a win-win situation, and I might even be burning a few extra calories with some dance moves. Maybe a mopping cardio class should be in the works…
BY NATALIE SORIANO
Natalie has a passion for personal growth and development, spirituality, farmhouse makeover shows, crafts and Pinterest boards.  Her biggest desire is to live life fully expressed.  She loves being a part of the "What If" UP movement, and has her eye on a career in design.  She currently lives in beautiful Valencia, CA with her loving, teddy bear of a husband. 
To find out more, visit www.thejoyfulgenie.com.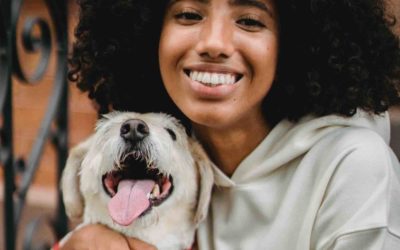 Part 1 of Kathlene McGovern's 2 part series on the best and safest ways to travel with your furry friends!
Dove Rose give us ideas on how to stay curious! Keep it Fresh in the Kitchen, on the Drive and in your Life. New ideas to keep our mind alive!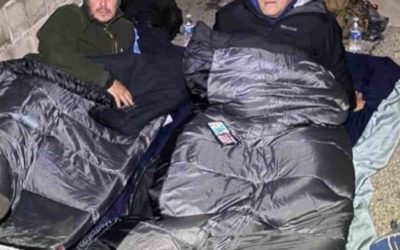 Ken Craft of Hope of the Valley lives unhoused on the streets of the San Fernando Valley for 100 hours and shares the challenges, insights and struggles he faced on this journey.