Where Should I Go to College?
insidewink's monthly column about the college-planning process you and your teenager may be living through or planning to tackle in the foreseeable future.
You can read Part 1 of "Ten Curious Things Parents Do To Mess Up Their Kid's College Journey" here.
Whenever kids and parents sit down with me for the first time as an entry point to the college-choice journey, I notice the initial college wish lists they tend to present looks something a lot like this one:
UCLA ,CSUN, USC, NYU
Yale, Harvard, Stanford
UC Berkeley, U of Oregon
U of (you name it — Michigan, Arizona, Colorado, Washington, Wisconsin)
Of course, this list will vary depending on where in the nation one lives and the nature of one's socio-economic baggage alongside current popularity trends. When I first started working in this business (and make no mistake, it is indeed a business), every kid/parent combo I met wanted to go to Boston. Over the last several years, it's been the Northwest. I hear "I want to go to Oregon or Washington!" I ask "Have you ever been there?" They respond "No! But I just know I'll like it and I wanna go!" Mom and Dad solemnly nod in solidarity. I currently think I'm sensing a collective movement back from the rainy/sustainability-focused Northwest to the always trend-perfect Northeast corridor.
Ten Curious Things Parents Do To Mess Up Their Kid's College Journey
Curious and Dogged Dedication to the Pursuit of a Tiny Handful of Colleges That Probably Don't Fit
Sometimes I'll hear something cuckoo like "I don't want to leave California! I like it here! I'm never leaving," bellows Isabella. "Where else have you been?" I ask. "Well…nowhere, really — except for San Diego. But oh!  I'd also totally go to EUROPE!" Isabella stifles a move to clap hands together in delight and instead rolls her eyes when Mama interjects "Oh…Isabella gets homesick — but Europe, no…CANADA would be so perfect for her!"  "Have you been to Canada?" "No."
Also, there is a ton of odd and unfounded prejudice exhibited against certain states and parts of the country. If I say "The Midwest," I hear "NO!!!!"  "Not even Chicago?" "Well…hmmm…maybe Chicago…but I really can't imagine going anywhere but New York or Boston." "Have you ever been to New York or Boston?" "No!"
I've learned to never say "The Midwest." I start with Chicago and work my way outward through Wisconsin, Michigan, Indiana, Missouri. I have to trick them.
Also, there's lots and lots of odd and unfounded prejudice against certain states and parts of the country.
California's teens appear to have some sort of eccentric issue with the State of Florida. What is it?  I'll never understand, I suspect. It's like a secret message that's passed between them to boycott Florida, which is too bad as in my opinion, Florida's number of interesting and decent private colleges far surpasses their California equivalents. "Have you ever been to Florida?," I ask. "NO!" They sometimes holler that no at me. They can never quite explain their Florida-targeted vitriol.
Once in awhile, one of them mutters something about humidity. I dunno. I imagine they harbor a private image in their collective mind's eye of smelly old codgers on walkers littering up the beaches alongside toothless alligator wrestlers.  Any mention of the South? Oh. God. Nope.
But say "New Orleans" and they'll say "Well-l-l-l — I'd consider Tulane as a safety school." Friends. Tulane is no safety school.
What if my child wants to go to a creative arts college?
How about the perpetual acting/theatre conversation:
Sophia: "I want to look at lots of colleges, but I plan to stay in LA."
Me: "Why?"
Sophia: "Because I'm an actress and all of the work is here."
Mom: "Oh, Sophia's SO talented…my boyfriend works in the business and says she's just like (name the starlet)."
Me: "Do you professionally act right now?"
Sophia: "Well, no…but my acting coach is introducing me to his agent next week."
Mom: "I think she'll do well at UCLA."
Me: "The choices are somewhat slim here in LA. You say you don't want to go to CSUN and drop out like your sister and you have too low of a GPA and test scores to expect USC unless your audition knocks you out of the park, and UCLA's absolutely dependent on you knocking your audition out of that same park against untold numbers of viable competitors, and you won't put up with the Catholics as LMU and the Christians at Pepperdine, so what's the LA-based college plan?"
Sophia: "Oh (sigh) I just hate large schools anyway…and honestly, I just hate theatre and being in plays…but I want to act on screen! These required in-person auditions…I mean, WOW. Oh! I know — I can go to Occidental College!"
Me: "Well, understand Occidental is a hardcore liberal arts experience. It's for someone who deeply enjoys and embraces academics first and it's pretty selective. How are your SAT scores?"
Sophia: "Oh, they're just awful. I didn't even finish the PSAT. It made me cry. But I visited Occidental last week and they told me to apply anyway. I think I'll get in. They liked me!"
"The world of choices is a vast one. Hundreds of colleges and universities are potential great fits."
Then there's the Ivy League and/or Stanford conversation:
Whitney: "I want to go to an Ivy League school."
Mom: "Yes, Whitney is a hard worker and so, so smart and I can definitely see her at (you fill in the blank —Harvard, Princeton, Yale, Columbia, Cornell, Penn, Dartmouth, BROWN always, Stanford, Northwestern, MIT, Cal Tech!)."
Me: "Whitney, I see you stopped taking math after Algebra 2."
Mom: "Oh, Whitney doesn't like math."
Me: "Whitney, what about this C in Spanish 2?"
Mom: "Oh, Whitney hated your Spanish teacher — you really should hire someone else — and the teacher had it out for Whitney. I dunno why…but that teacher needs to go or we'll leave and go to (name the high school)."
Me: "What about your test scores?  ACT? SAT?"
Whitney: "I'm a terrible tester! I'm SCARED of testing! But I have a tutor. And I'm a tops-in-the-nation debater, so it will make up for my test scores."
Mom: "Whitney has so much anxiety. We're getting her tested to see what's wrong with her testing. Also, BROWN has that great open curriculum — so fabulous for a multi-talented thinker like Whitney!"
Whitney and Mom shouldn't be thinking about any such Ivy League-level plan. It's so clear, yes? Nevertheless, the curious Whitney-and-Mom thought processes abound.
Friends, there are literally thousands of colleges and universities from which to mine and pick, yet most of you fixate on the same old choices.
There are so many cool places to go in the USA alone…like I said, thousands of them. What's wrong, for example, with:
DePaul University, U of Tampa, Loyola U Maryland, American U, Syracuse U, Santa Clara U, Seattle U, Denison U, Oregon State U (instead of U of Oregon), Dominican U of California, Kalamazoo College, Cornell College (the one in Iowa — not Cornell University), St. Louis U, Duquesne U, Kenyon College, Bradley U, Willamette U…
the list is endless, I promise you.
Let's open our minds to lots and lots of possibilities.
The low-pitched squall I usually receive to that sermon is "Oh no. We can't afford private colleges!" My answer is "Yes, you can."
Private colleges and universities award financial aid via a different and more generous model than do public universities. Most families don't pay anywhere near the outlandish sticker price published by any given private institution. But yes, it's a game one must be lucky enough to learn exists and then play —not always a straightforward one but also not rocket science.
Parents, if any portion of the foregoing discourse sounds like you and your charge, then I'm asking you to open your minds to new ideas.
At my school, the main message I hope our families receive above all others is that the world of College Choice is a vast one, full of colors and variations one may not readily intuit. Certainly fifty, hundreds, maybe even thousands of colleges and universities are potential great fits — most likely far more realistic, interesting and rewarding choices than the tired ten or so they hold in their minds. A competently executed college "campaign" will deliver at least several actionable "great fits" by the time an applicant makes it to the spring of the 12th-grade year.
"You mean there are colleges out there that will forgive my D in World History from the 9th-grade?" "Oh yes," I answer…"and plenty of them that will make you far happier than the local community college on which you're currently focusing." I deliver about 15 variations of this apparently unheard-of message nearly every single day of my life.
A competently executed college "campaign" will deliver at least several actionable "great fits" by the time a senior makes it to May 1st of senior year.
Missed Part One? Read it Here.
Part Three: What happens after college graduation? Read it Here.
Anne Cochran
Anne Cochran is an award-winning leader of a small and passionate team of educators who opened Valley International Preparatory High School (VIPHS) in August 2018. — a new charter high school dedicated to providing 21st-Century-informed college options to grades 9-12. As a former marketing veteran within Hollywood's film industry and small-business owner, Anne redirected her career interests nearly 12 years ago to addressing a need she observed within secondary public education, which is to bring optional college options to public school-educated teens who would otherwise be presented with very limited choices. Anne has been married for over 45 years to Chuck Cochran, creator and namesake of "Chuck Cochran's Music Lab" at VIPHS, and they have two grown children.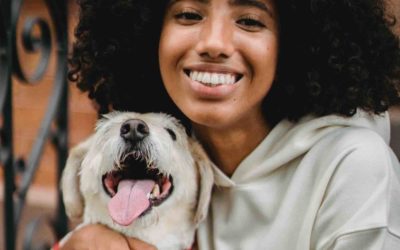 Part 1 of Kathlene McGovern's 2 part series on the best and safest ways to travel with your furry friends!
Dove Rose give us ideas on how to stay curious! Keep it Fresh in the Kitchen, on the Drive and in your Life. New ideas to keep our mind alive!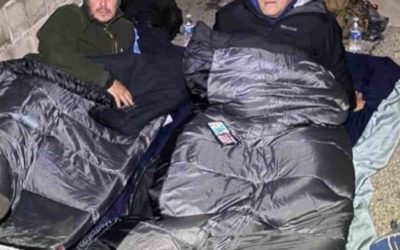 Ken Craft of Hope of the Valley lives unhoused on the streets of the San Fernando Valley for 100 hours and shares the challenges, insights and struggles he faced on this journey.