Our Happy Headlines for February 2020 spotlight an inspiring teeneager helping to end hunger, edible six-pack rings, uplifting, funny and inspirational feel-good news stories to make you smile. 
Enjoy a cold one—and—save the enviroment
Saltwater Brewery, based in Florida, has devised a 6-pack ring that is safe it it ends up in the ocean! The ring is made from wheat and barley remnants – ingreduents that are by-products of the brewing process. The ring will safely disintergrate in the water or, if an animal does come upon it, it will be safe for them to eat!
"Well being" is what's important
Katrin Jakobsdottir, Prime Minister of Iceland, has asked other governments and global leaders to put sustainability and family time first. She, along with the Scottish First Minister Nicola Sturgeion and New Zealand's Prime Minister Jacinda Ardern, are asking that "well being" become the dominant focus of global interest as opposed to the gross national product and the economy.
feeling as warm and fuzzy as a koala
The koalas at the Cleland Wildlife Park in South Australia are getting some swaddle time with soldiers. These adorable beauties have been injured and displaced by the the bushfires raging through their country. Servicemen and servicewomen from the Australian Army and assisting countries, like the New Zealand Defense Force serviceman shown in this instagram post, are using their break time to to cuddle and feed the hungry koala bears. Super adorable!
Plans for a 3-d printed village in Latin America
Tabasco, in southeastern Mexico, is developing the first 3-D printed town. Along with partners New Story and Icon & Echale, they are currently working on the printed prototype with the hopes of creating an entire village. This would be an icredible low cost housing solution for many families.
inspiring teenager helps to end hunger
Michael Platt, a 14 yer old teenager from Maryland and head baker at Michaels Desserts, has decided to help the homeless one cupcake at a time. "For each one that he sells, he donates another to the homeless and hungy." We need more people like Michael in the world.
Can't get enough koala good news?
6 Year Old uses Koala Creativity to Raise $250k for Fire Relief Efforts
A 6 Year old from Massachusets, Owen Colley, has raised over $250k by making and selling clay koalas. He's donating it all to relief efforts that have been set up to help the animals injured in the Austrailian bushfires. Owen has raised enough money to help feed over 900 joeys for a full year!
now get out there and make it a great day!
"We are each made for goodness, love and compassion. Our lives are transformed as much as the world is when we live with these truths."
– Desmond Tutu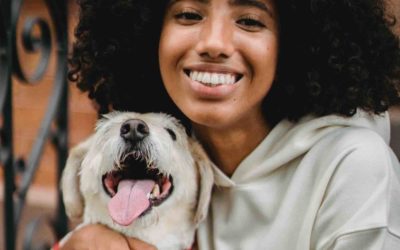 Part 1 of Kathlene McGovern's 2 part series on the best and safest ways to travel with your furry friends!
Dove Rose give us ideas on how to stay curious! Keep it Fresh in the Kitchen, on the Drive and in your Life. New ideas to keep our mind alive!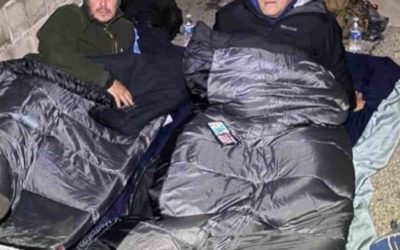 Ken Craft of Hope of the Valley lives unhoused on the streets of the San Fernando Valley for 100 hours and shares the challenges, insights and struggles he faced on this journey.