I have been part of and enjoyed many traditions throughout my life, and they have all served me well… creating a sense of connectedness and comfort via familiarity and consistency. Traditions can be small, like sending out a few yearly cards, or grand, like annual Thanksgiving feasts, however ALL traditions are important. They are touchstones of life's moments.
As life changes, traditions change.
As family members move away and jobs begin or end, I like to be able to look back at these moments… knowing that I can create new traditions that work with my life now.
I'd like to share one of my favorite childhood memories. I grew up with having the blessing of my grandmother living next door…and I loved it! She was amazing and made every holiday extra special for many years. Grandma was from Norway and had so many wonderful Norwegian traditions to share…and why not? … she had a very captive audience, me. Oh… and yes, my other family members too.
I knew that once Thanksgiving Day was over, the transformation of her sweet home into a winter wonderland palace would begin.
I was by grandma's side all the way, as her eager assistant throughout the entire process. First, we would strategically place all of her fabled gnome statues throughout the house. It was a wonderful collection of so many colorful gnomes, all with unique postures, for example – one holding a bird, one laughing, one reading a book, and my personal favorite, one pushing a wheel barrel which I would fill with hard candies.
Then there was the stunning Christmas tree that was actually cut down from the adjacent woods next-door and we adorned it with handmade decorated cookies, beautiful European glass ornaments, and my great- grandfather's handmade woodcarvings of barn animals, angels and birds. There were stockings hanging from the fireplace mantel with sweet little gifts inside, cut out snow flakes, fake snow on the windows, countless perfectly wrapped presents with precious name tags, and tins of deliciously home baked holiday cookies, to give away as gifts and to enjoy throughout the month. This set up took over a couple of weeks to complete and it was her pride and joy. Grandma did it all, and she did it all because she loved us and wanted us to feel a sense of wonder and beauty when we visited her, especially at this time of the year.
As time passed and I had my own family…
… my husband and I cultivated some of our own traditions.
Borrowing some from my childhood, and some from my husband's…we created a new set of traditions that served to create (hopefully) joyful memories, and a positive context for pause and reflection.
One of our most treasured family holiday traditions was going over to my mother-in-law's home for Christmas breakfast. The children, Alex and I would walk to her house and we could always anticipate fresh orange juice, sausage, bacon, scrambled eggs, biscuits and various jellies. We would open the gifts she had for us and the children would give her the gifts we got for her. Her home was small and cozy. After that we would go back to our house and continue the holiday with Canadian meat pies and a few choice Christmas movies (my favorite was National Velvet).
To date, our holiday traditions are in flux…
… a perfect paradox so to speak. That's Okay. For no matter what, the gratitude we have for each other is consistent, and that perhaps is the best tradition of all.
We would to hear about your favorite traditions so please leave us a comment.
Thank you and happy beginning to the holiday season!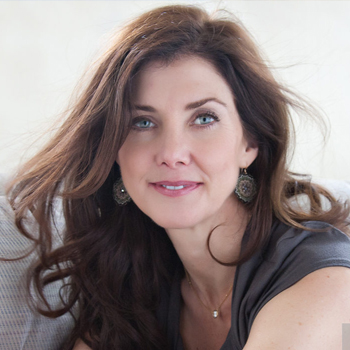 By JEAN TREBEK
Jean is a Professional Religious Science Practitioner, Reiki Master and Sound Healer. She grew up on Long Island, NY, and now lives in Los Angeles. She has two wonderful adult children, Matthew and Emily, with her beloved late husband, Alex.  Jean enjoys taking long walks, watching movies, and traveling. She is very grateful for her family, friends, Luna (the dog) and good coffee.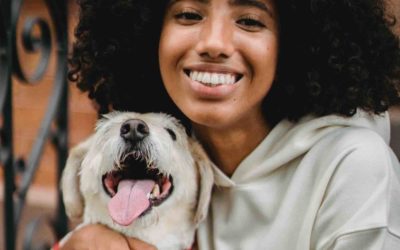 Part 1 of Kathlene McGovern's 2 part series on the best and safest ways to travel with your furry friends!
Dove Rose give us ideas on how to stay curious! Keep it Fresh in the Kitchen, on the Drive and in your Life. New ideas to keep our mind alive!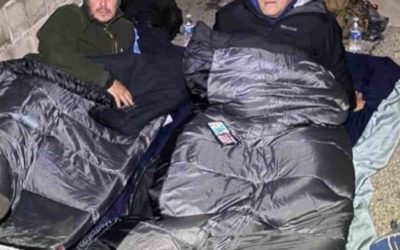 Ken Craft of Hope of the Valley lives unhoused on the streets of the San Fernando Valley for 100 hours and shares the challenges, insights and struggles he faced on this journey.