~ Guest Writer, BERNIE SHINE~
The creation and performance of magical effects is my passion, my "Rosebud."
The ancient art of magic is what gets me up the morning and keeps me up at night. But are they reality or merely illusions? The real magic are the moments bookended between that which never was and that which may never be—
the magic moments between our birth and our death.
Author Ian Fleming said "You only live twice: Once when you are born and once when you look death in the face."
Birth certainly is a magic moment, as is being alive. It is only by a coincidence of time and space that I am able to share these thoughts with you. We are all dancing on this bit of stardust at the same magic moment in our collective history.
This is no small fluke when you consider the fact that most people have left the ballroom. According to many population experts, over 108 billion people have inhabited earth. If you subtract the current world population of around 7.5 billion people, you would conclude that over 100.5 billion people have predeceased us.
The others who are not current with us are the unborn. Some of them will be entering the party while we are still here, but others will join the festivities after we have departed.
My own birth occurred on May 23, 1948, or so I am told— I was too young to remember it, but I will take my parents word for it.
I have always been somewhat reclusive. I exited my mother's birth canal, took a look around, and I wasn't sure I liked what I saw. It was too late to crawl back inside. It was then and there that I learned one of life's cold hard truths— you can never go home again.
I was here to stay for awhile, so I decided to make the best of it.
Before birth I suppose I was in some sort of pre-birth state that I assume is very similar to death. We "die" a little every year, transforming a little every magic moment, every day, and calendared annually on a ritual called our birthday. Look at photos of yourself as a child. That person is gone. We are human kaleidoscopes, ever aging and changing. We are never who we were, and are only briefly who we are. We are simply the latest incarnations of ourselves— and hopefully the best versions.
The current average life expectancy in the United States is approximately 78.7 years. We spend the first 18 years in developmental stages and the last of our time in general decline. Two thirds of earth's surface is water, yet we are land mammals. We cannot comfortably live too far underground or we will be in molten lava or too far in the air due to lack of oxygen. Thus we live in a sliver of time in a very narrow belt of hospitality.
Faced with these realities between the birth and death in our limited time and space, I have made a conscientious choice to do four basic things with my magic moments.
The first is to follow The Golden Rule…
and "Do unto others as you would have them do unto you." In fact, if I were starting a new religion, I would only need this one commandment. My pal comedian Jeff Ross opens his podcasts by noting, "Life is hard— let's get through it together." We are all collectively connected, and we should be kind to one another— including the other species with which we share or time on this planet.
The second is to enjoy present moments.
In the 1950 film Harvey, Elwood P. Dowd (played by Jimmy Stewart) utters this profoundly basic approach to life, "I always have a wonderful time, wherever I am, whoever I'm with." And he wasn't the least bit bothered that he ended his sentence with a preposition.
The third is don't let the joy of living wait.
I had an elderly aunt who always kept her furniture and lamp shades wrapped in plastic. When she died she had the best looking furnishings imaginable. At her funeral I couldn't help but wonder if she would have preferred to have the interior of her casket lined in plastic covering.
The fourth is to follow simple philosophy my friend supporting actor Whit Bissell (deceased) shared with me decades ago,
"Make the world a better place because you were here."
I'm trying.
Bernie Shine
Bernie Shine a retired attorney and a master magician. Although law was his profession, magic has been his lifelong passion, both as a performer and as a creator of many original magic effects. In addition, he is collector and dealer of vintage memorabilia, as well as a renowned expert and world-class collector of 1930s Disneyana.  He is also an accomplished writer who has who has penned articles for the HuffPost, Leonard Maltin's Movie Crazy, Highlight Hollywood, and has been a contributor to numerous books, publications, and periodicals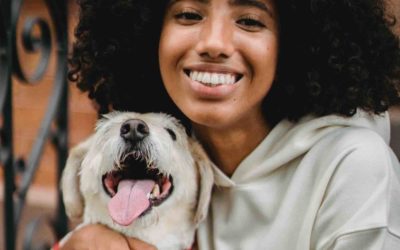 Part 1 of Kathlene McGovern's 2 part series on the best and safest ways to travel with your furry friends!
Dove Rose give us ideas on how to stay curious! Keep it Fresh in the Kitchen, on the Drive and in your Life. New ideas to keep our mind alive!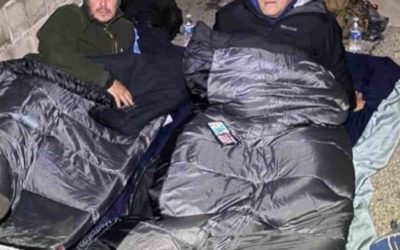 Ken Craft of Hope of the Valley lives unhoused on the streets of the San Fernando Valley for 100 hours and shares the challenges, insights and struggles he faced on this journey.