Photography by Michelle Valberg
"Michelle Valberg… finding art in all of nature's most intimate moments."
When you see Michelle Valberg's photography you are immediately transported. You are faced with the most intense, beautiful locations and creatures… and you are reminded that you are a part of the beauty that is the "world".
Michelle has had her works shown internationally, is a Canadian Nikon Ambassador, is the first Canadian Geographic Photographer-in-Residence  and is a fellow of the Royal Canadian Geographic Society.
Some interesting facts about Michelle's images: they can be seen on the tail wings of three First Air air crafts, her polar bear photo is on the cover of the Canadian Geographic Atlas of Canada, and a series of Canadian stamps will be made from her photos.
I met Michelle on a expedition trip to the Arctic with my husband.  Michelle is both inwardly and outwardly beautiful, and has a passtion for capturing some of the world's most challenging nature shots.  I asked Michelle some questions about her career:
Who or what inspires you?
My son Ben (14 years old) and my passion for photography (especially nature/wildlife) inspire me most. As a visual storyteller, my mission is to show the world what we have to lose if we don't take better care of our planet. I have incredible opportunities to photograph in the most magnificent places. The Arctic holds a special place in my heart (I have visited the Arctic 56 times). I am fortunate to bring my son on many of the adventures and he has become an advocate for nature – which brings me hope for our future world.
What do you love about Los Angeles (even if you don't live here)?
I love everything about LA… except the traffic (LOL). The vibe of the city combined with the ocean, perfect climate and stunning landscapes make it a destination we love to visit. Also, we love having friends in LA too!
What is your favorite saying or your personal motto?
Keep close to Nature's heart… and break clear away, once in awhile, and climb a mountain or spend a week in the woods. Wash your spirit clean. John Muir
What's been a real high-point in your career or life?
My current career highlight – this July I will have a booklet of Canada Post stamps (on bears). This, along with a Royal Canadian Mint coin, are definite highlights of my career. In my life, it is my son and husband. They are incredibly supportive of my career and allow me to follow my dreams. They are my joy and my world.
Pie, cake, or ice cream?
CAKE all the way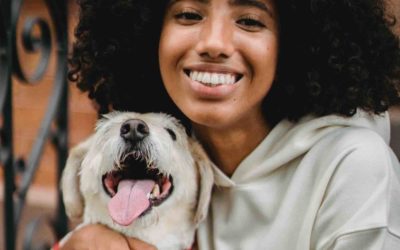 Part 1 of Kathlene McGovern's 2 part series on the best and safest ways to travel with your furry friends!
Dove Rose give us ideas on how to stay curious! Keep it Fresh in the Kitchen, on the Drive and in your Life. New ideas to keep our mind alive!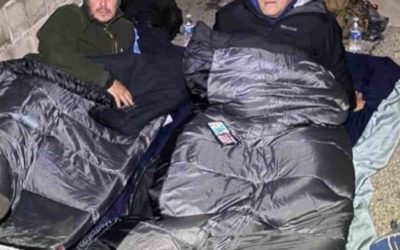 Ken Craft of Hope of the Valley lives unhoused on the streets of the San Fernando Valley for 100 hours and shares the challenges, insights and struggles he faced on this journey.