We use them and we love them.
Our insidewink team likes to share the good. So when we find something we love, we want to share it with you! Here's this month's picks of what's good…
Is it really true?  Pic's Peanut Butter from New Zealand is the best peanut butter in the world?  Yes.  Well at least I think so, and I'm definitely not alone. Peanut Butter is one of those foods that is so comforting;  served alone on a spoon or paired with jelly in a sandwich, or perhaps on a slice of apple…I'm crazy about Pic's Peanut Butter (crunchy if you're being specific).  The downside is that it's not always so easy to find…I purchase mine at Gelson's Super Market, however you can easily get it off Amazon. (It's a bit pricey, but worth every penny.)
FIRST PLACE by JJ Johnson
I've been listening to this album in the early mornings after I go for a long walk and I settle into reading my emails and planning out my days. I've always been in love with jazz that embraces the low brass sounds of the trombone and of course 1940's era bebop jazz. JJ Johnson just sets my day off right and irons out the Monday blues for me. I'm looking forward to picking this up on vinyl when I find it.
Right in the heart of Studio City and along the edge of Hollywood is Fryman Canyon. Fryman is a 3 mile loop that goes from Laurel Canyon to Coldwater Canyon and reaches a 450 elevation. California Black Walnut trees shade you part of the way along the Betty B. Dearing trail. Ms. Dearing was an activist for the preservation of the Santa Monica Mountains and you can easily see why she loved this area. Being so close to hiking trails in nature is one of the great things about living in LA, so try to take advantage of the natural beauty around us.
I've had my JimmyCASE for as long as I've had my iPhone 5s … a long time! I'm not the kind of person who wants to always carry a bag around with a lot of stuff, so this wallet phone case is perfect for me. I can grab my phone and keys and go. It really does hold all my cards and cash tightly in the elastic band. Not once has it let me down with something sliding out. While it has acquired a few blemishes from being dropped, living in my pocket and in the bottom of bags and backpacks over the last 5 years, this well made wallet case will definitely outlast my phone.
Let us know what you think in the comments below!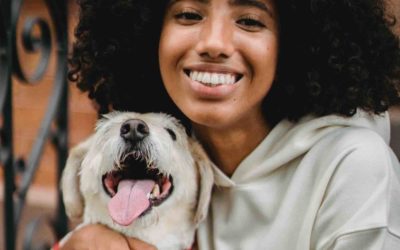 Part 1 of Kathlene McGovern's 2 part series on the best and safest ways to travel with your furry friends!
Dove Rose give us ideas on how to stay curious! Keep it Fresh in the Kitchen, on the Drive and in your Life. New ideas to keep our mind alive!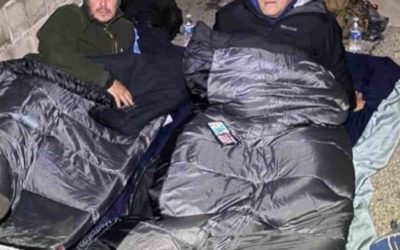 Ken Craft of Hope of the Valley lives unhoused on the streets of the San Fernando Valley for 100 hours and shares the challenges, insights and struggles he faced on this journey.