I don't sing. Really. I don't. I try… sometimes… alone… very, VERY far from people and still, it doesn't really work…
… and yet, when I was little, there was a group that so inspired myself and my friends that we started a singing trio.
The group that we so loved? The Manhattan Transfer.
Four people singing in harmonies that still elevate, that bring joy, that make you want to dance… and in my case… make you want to sing. My little singing group didn't know what coffee really was yet… but we knew every word to their scat song, "Java Jive"!
In a sea of rock and roll and the Beatles and folk music… The Manhattan Transfer was and is a stand-out jazz vocal group. Tim Hauser organized the original four, starting The Manhattan Transfer in 1969 and the group has continued to make us groove to swing, the standards, rhythm and blues tunes, and my favorite, songs sung a cappella! The beauty of their voices alone, combining and intertwining truly hooked me as a kid and still makes me giddy now as an adult.
Their most recent album, "The Junction" was released in 2018 and they are still touring all around the world, showing no signs of stopping. But, when I heard that there was a Kickstarter raising money for a documentary about the amazing Manhattan Transfer, I was onboard!  The documentary film titled, "The Manhattan Transfer Story" will focus on the group's journey, nearly 50 years ago, in the New York club scene, right up to today!
The filmmaker, Miles Mogulescu, has a real passion for the group and their music, "It's a backstage musical, a family drama, a tale about an incredible array of fascinating characters and their complex relationships, and ultimately a story of love. Plus, it will be packed with great musical performances by the Transfer and their musical influences."
As Jean puts it, "classics keep coming around!"
So if you missed them last time, The Manhattan Transfer is truly worth a listen.
Please take a minute and check out their Kickstarter campaign by clicking here: http://kck.st/2VGAmkJ
Alison Martin
Alison Martin -- wife, mom, Emmy-award winning actress, writer, chocoholic. Bronx Italian, daughter of Pultizer Prize winning reporters, who also identifies as L.A. Irish. Shout outs: Dan, Emilia, Brady, pooches - LuLu & Ted, friends, Mother Earth, serendipity, peace, VIPHS, Boldfaced Secret, living life like your socks feel real good.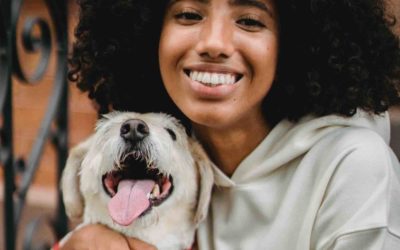 Part 1 of Kathlene McGovern's 2 part series on the best and safest ways to travel with your furry friends!
Dove Rose give us ideas on how to stay curious! Keep it Fresh in the Kitchen, on the Drive and in your Life. New ideas to keep our mind alive!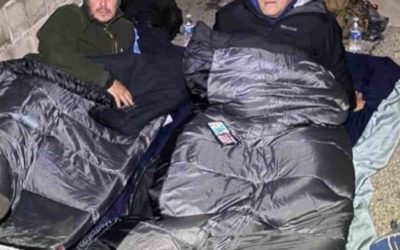 Ken Craft of Hope of the Valley lives unhoused on the streets of the San Fernando Valley for 100 hours and shares the challenges, insights and struggles he faced on this journey.