I've known Vinnie Sassone over 40 years. He is one of the funniest, kindest, most talented people I know. When you are around someone that long you watch as they grow and change and morph…. it's a beautiful process to witness because it is a reflection of your own evolution.
Vinnie and I have walked through many stages of life together. We've been to high school proms, college graduations, weddings (mine to Dan Hagen – his to Steve Turley), births, and deaths… we have talked through the night, sat in awe through the premiere of the first Star Wars movie, laughed ourselves silly, cried in each others arms and championed our individual triumphs.
You can tell when something is made with love and caring and now I am so proud to share an endeavor from the heart for Vinnie and Steve – 12 EC Vineyards. They have already won an award for their 2019 Cabernet Sauvignon, they are in their fourth year of production, their second year of sales and getting ready to bottle their third vintage, 2021, soon.
I caught up with Vinnie and asked what it's like to make wine… Here's Vinnie (with help from Steve :)…
12 EC Vineyards
Hand-crafted wine made from quality grapes
Vinnie! Thank you for talking with us… let's start at the beginning… What or who first got you interested in making wine?
We started 12EC Vineyard & Winery in 2018 when we purchased our five acre vineyard in Lockwood in the San Antonio Valley, southern Monterey County, Central Coast wine region, just north of Paso Robles. We're part of the county's newest wine trail, the Jolon Road Wine Corridor, and along with several other micro wineries here we're working to bring recognition to our winemaking area and activities.
Steve and I started making wine in our garage in Santa Rosa in 2015 after moving there from Palm Springs. Steve is an architect and had been hired by a firm in Sebastopol that specialized in winery work. He figured since he would be working with winemakers he might as well learn about winemaking. For me, my grandfather used to make wine in the basement of his house where I grew up in Yonkers, NY so I wanted to reconnect with him by making wine, too.
We planted 42 Cabernet Sauvignon vines in our beautiful backyard and second picked grapes from whoever would let us. It was a joyful few years. Then an opportunity to build a film program – I'm a filmmaker – at a local college in Palm Springs sent us back there, broken hearted to leave our vines but determined to find a way to make wine again.
Please tell us a little bit about the name of your vineyard.
We hadn't intended to buy a vineyard but this one apparently intended to become ours. A series of beschert-ish events led us to Lockwood and to make an offer on this tiny Cabernet Sauvignon vineyard surrounded by sprawling, larger ones. And we got it. So we got to work.
We had already chosen a name, 12EC, EC being the initials of my grandfather Emilio Ciriello and 12 the street number of the house where he lived. The ornamental grille from the front for of his house was, along with him, the inspiration for the label created by a friend using the grille as the central design element.
What
'
s been a real high-point?
In June of this year we found that our first vintage, 2019 Cabernet Sauvignon "Emilio," won a silver medal at the first wine competition we ever entered, the Orange County Wine Competition, one of the three most prestigious wine competitions in California.  Now we're going for the gold!   
What are some of the challenges that you face?
Among pesky things like paying for all the improvements to the vineyard and winery that we've been making, there are real threats we've seen much to up close and personal  like drought and heat and fire that are threatening not just our little vineyard and winery or our neighbors but all of us here in California.  
Who or what is your biggest inspiration?
Emilio Ciriello, my grandfather, is our big inspiration but we're also inspired by the great winemakers and wine grape growers we've met and learned from.  
What's the most important thing to you?
My husband and our dogs.  (We both have the same answer).  
What was the best piece of advice given to you?
What's the best way to make a small fortune in the winemaking business?  Start with a big one.  We got around that by not having a big fortune to begin with.  We just don't take vacations or go out to restaurants.  So please buy our wine!  
What makes you laugh?
Talking with you, Alison! Our dog Jet when he rolls on his back and wiggles; watching "The Producers" or "Arthur" for the millionth time.  
What
'
s next?
I wrote a screenplay called "The Vineyard" which I hope to see made into a movie someday.  But because I want to try something new, I'm currently writing it as a novel.  Steve is working on some very interesting architectural projects in Jackson Hole, the Virgin Islands and Calistoga!  
Pie Cake or Ice Cream?
Ice cream with chocolate sauce for me.  All three for Steve, probably at once.  
By ALISON MARTIN
Alison Martin -- wife, mom, Emmy-award winning actress, writer, chocoholic. Bronx Italian, daughter of Pultizer Prize winning reporters, who also identifies as L.A. Irish. Shout outs: Dan, Em, Brady, pooches - LuLu & Ted, friends, Mother Earth, serendipity, peace, VIPHS, living life like your socks feel real good.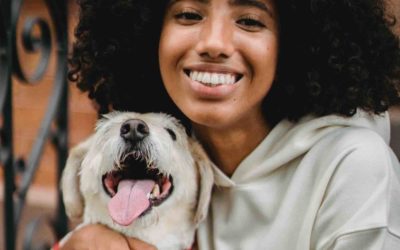 Part 1 of Kathlene McGovern's 2 part series on the best and safest ways to travel with your furry friends!
Dove Rose give us ideas on how to stay curious! Keep it Fresh in the Kitchen, on the Drive and in your Life. New ideas to keep our mind alive!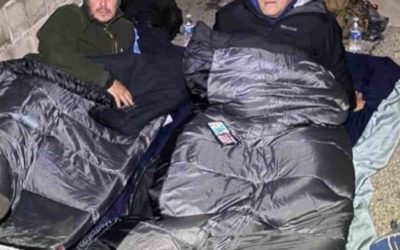 Ken Craft of Hope of the Valley lives unhoused on the streets of the San Fernando Valley for 100 hours and shares the challenges, insights and struggles he faced on this journey.