Katrina Lenk's Broadway performances in Company and The Band's Visit made me a fan. Her talent is remarkable. The precision, freedom and grace in her physicality bowled me over. When I saw in her bio that she was a practitioner of Gaga, I was intrigued.
Not to be confused with another luminous performer, the term as used here means "to listen." The Gaga style of movement was developed by Ohad Nazarin, the former artistic director of the Israeli dance company Batsheva. Gaga is a form of dance that shuns restriction and instead encourages dancers to connect with their inner rhythms, their inner voice and ultimately, their soul.
The Mark Morris Dance company of Brooklyn offers Gaga. I decided to take a chance. The class description said that it was for both professional and non- professional dancers. Indeed, as I walked into the large room overlooking downtown Brooklyn, I saw a multiplicity of people of all ages and shapes stretching on the floor. A man with a long ponytail strode to the middle of the room. At the stroke of the hour, the door closed.
The pianist began playing a spritely, vaguely Liszt-like tune. "Only three rules. Do not close your eyes. Listen. Respond with your body." He spoke to us gently, in endless metaphors and images. "Your spine is a mass of seaweed. You are gliding through gelatin. Your feet and arms are floating in cotton. You are stomping out a fire. But on a pane of glass. Your head is a balloon on a string." The suggestions allowed a room full of disparate strangers to move as individuals and at the same time as a group; a community of circles, diagonals, squares, leaps and swirls. At the end of the hour, we were connected to one another by the breath, the shapes we had made, the rhythms of the room and our beating hearts.
Cost Of Living, now on Broadway, is a play by Martyna Marjok about the ways we love and connect. It won the Pulitzer Prize for Drama in 2018. There are only four actors in the piece. One of the actors has cerebral palsy. He plays a character with cerebral palsy. Similarly, another of the actors is a double amputee. She plays a character who is written to be a quadriplegic with a spinalchord injury. The play is about how they are cared for, how they care for others; it examines how these human beings move through their days getting their needs met, meeting the needs of others.
How do we, as humans, adapt to change, to deep challenge, to tragedy, to the demands and failings of our loved ones? How do we move through our days? We have a friend who is a part of the company as an understudy. Driving as an undergraduate in Los Angeles, she was rear-ended by a car and sustained spinalchord injuries. She has permanent paralysis in her legs. She met us in front of the theater post show, a radiant young woman. The flashing light of the sign advertising her show lit up her shining eyes. She is thrilled to be on Broadway. She gracefully maneuvered her wheelchair through the crush of post -show fans. "I have found New Yorkers to be kind," she told us, "I have moved in with a friend who is putting me up for the run." We said good-bye as she made her way to the crosstown bus stop. We walked up town, minnow-like in the schools of human fish heading into the neon night, amoebas on a Saturday on Broadway, all relentlessly moving forward.
We all know that the only constant in life is change. Sometime, in the blink of an eye, life can take an unexpected turn, a turn we never could have imagined. As we move through our days, if we maintain awareness of the chance of sudden mutablility, we keep our eyes open, listening, responding to impulse, to the voices of our souls, dancers on the stage of life.
Read all of Kate's wonderful stories. They are so engaging and kind hearted, they remind us of a simpler, easy time.
Kate Fuglei
Kate Fuglei is an actress and singer who divides her time between Studio City and Brooklyn. She has appeared in over forty episodes of television, including most recently in one of the first episodes of STAR TREK/PICARD.  She is a published author with two novels based on the lives of the physicist Enrico Fermi and the educator Maria Montessori. The greatest blessing in her life is her marriage to writer Ken LaZebnik and her two sons, Jack LaZebnik and Ben LaZebnik.  They inspire her every single day.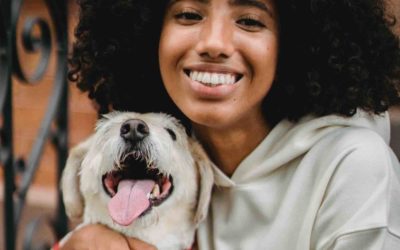 Part 1 of Kathlene McGovern's 2 part series on the best and safest ways to travel with your furry friends!
Dove Rose give us ideas on how to stay curious! Keep it Fresh in the Kitchen, on the Drive and in your Life. New ideas to keep our mind alive!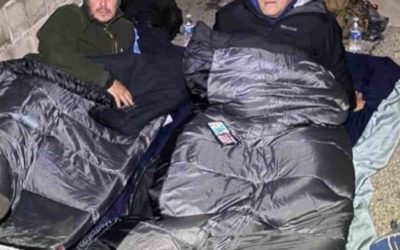 Ken Craft of Hope of the Valley lives unhoused on the streets of the San Fernando Valley for 100 hours and shares the challenges, insights and struggles he faced on this journey.