Two Great Ways to Start Our Day
We recently featured Rosa Sementelli as one of our "artists". She is a body builder who helps others achieve success in their overall health goals.
During our interview, she shared two recipes to help us all start our day off on the right foot. First, is Rosa's recipe for Oatmeal Pancakes followed by her recipe for Eggwhite Bites… eat them separately or eat them together!
Thank you, Rosa!
Oatmeal Pancakes & Eggwhite Bites
insidewink's Reliable Recipes/ insidewink.com
Oatmeal Pancakes INGREDIENTS:
1 c. old fashioned oats
2 large eggs or egg whites
2 tsp. baking powder
1/2 tsp. cinnamon (optional)
Maple syrup, for serving
Fresh fruit, for serving
Oatmeal Pancakes DIRECTIONS:
Mix all ingredients in a blender blend until smooth.
Drop 1/4 cup of batter per pancake in a nonstick skillet over medium-low heat. Cook for about 3-4 minutes, until golden and dry edges and bubbles form on top.
Flip the pancakes, and cook until golden on the other side. Repeat these steps with the remaining batter. Add toppings, and Enjoy!
######
Egg White Bites INGREDIENTS:
1/4 teaspoon garlic powder
1/8 teaspoon of salt and pepper
1 cup roughly chopped spinach
1/2 cup roasted chopped red peppers
1/4 cup roughly chopped basil
Egg White Bites DIRECTIONS
Preheat the oven to 350 degrees F (175 degrees C). Spray a 12-cup muffin pan generously with cooking spray.
Combine 2 cups egg whites, garlic powder, salt, and pepper in a blender; blend until smooth, about 15 seconds.
Combine spinach, roasted red peppers, and basil in a bowl. Pour in egg mixture and stir to combine. Ladle the mixture evenly into the muffin cups, filling each about 3/4 full.
Bake in the preheated oven until egg white bites are set, 18 to 20 minutes.
Have a great day!!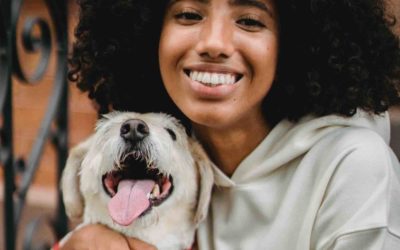 Part 1 of Kathlene McGovern's 2 part series on the best and safest ways to travel with your furry friends!
Dove Rose give us ideas on how to stay curious! Keep it Fresh in the Kitchen, on the Drive and in your Life. New ideas to keep our mind alive!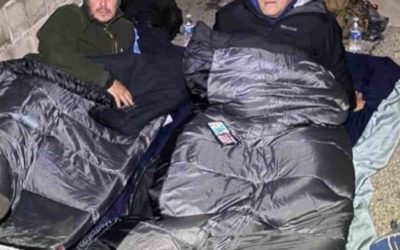 Ken Craft of Hope of the Valley lives unhoused on the streets of the San Fernando Valley for 100 hours and shares the challenges, insights and struggles he faced on this journey.