Guest contributor Cheryl Farrell writes on the theme of "imagination" by examining her dreams
As motivational sayings go, "dare to dream" is likely the glibbest of all clichés. However, the courage to imagine a better way was my childhood coping mechanism and allowed me to thrive as an adult. Not to host a pity party, but I struggled with family instability when I was young. I was shipped from my native Los Angeles to rural Tyler, Texas to live with my aunt and grandmother. From kindergarten to second grade, I rarely heard mention of my mother who was living in a complicated marriage with my stepfather.
I was confused about being sent away without explanation or contact with my mother. I lived on fantasies of her. I desperately wanted to believe she loved me. As an adult, I recognize her actions were the best she could do to protect me. The price was years of otherworld dreams as I tried to understand what was going on at home.
Ghostly Friends are Still Friends
So, I dreamed. I dared to imagine a world with friends who enjoyed my stories and sense of humor. And, they saw me as a beautiful person. Sundays in Texas were especially busy times for my imagination. That's when the cousins I lived with would go to church for daylong worship services. I was left with my elderly grandmother who lacked the temperament to nurture a lonely and precocious six-year-old.
As soon as my aunt and cousins pulled onto the dusty country road to drive to church, I took refuge in the front hall closet. It's there I had animated conversations with imaginary playmates. In the dark, I was quite popular with the friendly ghosts nestled in mothballed winter coats. My pretend friends laughed at my jokes and delighted in my singing. Their hugs relied on my arms as the source for embracing. Good times were had by all.
At eight years old, I was inexplicably put on a train and sent back to live with my mother and her husband. To my surprise, I found a younger brother had been born while I was away.
Thankfully, my imaginary pals did not abandon me in my new-old home. I needed their companionship as much as I did in my adopted Texas home.
Fellow Dreamer to the Rescue
Back in the day, psychological counseling was considered taboo, so I never got the help I needed. As God would have it, my writing skills caught the attention of a compassionate fourth grade teacher, Mrs. Abrams (a pseudonym). She spoke warmly to me like my invisible comrades. With her guidance, I received roles in school plays and was often asked to read announcements over the school intercom. I became quite the celebrity among actual people. My report card would cite my vivid imagination and clever conversation contributing to classroom discussions.
In middle school, my imagination gift was fully developed. I excelled in writing and drama. My mother was an aerospace engineer and I felt genetically predisposed to excel in math and science. The combination of my vibrant personality and being a nerd provided unique choices later in life.
In college, I majored in economics and took electives in drama and English. I dreamed of being on The Tonight Show with Johnny Carson, performing as a singing math lover. (What an imagination!) I saw myself engaging in witty banter with the iconic talk show host.
I'll Take Dreams for $1,000 Alex
Decades later, a real version of that dream came to be. Instead of a late night talk show host, I worked with the most famous game show host of all time, Alex Trebek of Jeopardy! I auditioned for the Clue Crew in 2001 and enjoyed travel and television appearances that exceeded my wildest imagination.
When asked about favorite adventures on the show, I often cite three memories among hundreds of clues delivered on-air: presenting historic Red Square in Moscow; displaying cherry blossoms in Kyoto; and singing in the pulpit of Ebenezer Baptist Church in Atlanta, the hallowed sanctuary of Martin Luther King, Jr.
I was on the show for the first seven years of the original Clue Crew. The crew was recently decommissioned after 21 years. These days, the unearned blessing of living my dreams continue to humble me. I pinch myself wondering if it was my imagination running amok. But, I have trunks stuffed with souvenirs, photos, and videos as evidence of my life-altering imagination. From survivor to thriver, I still dare to dream. What's even better, I use storytelling to encourage individuals to dream, and dream big. Clichés be damned, let's share the good.
WRITER'S NOTE:
A reference to Moscow as one of my memorable travel spots is not meant to ignore the atrocities of war. My visit to Russia in 2005 was significant because it was one of the times I travelled alone for work. I was living in Central Pennsylvania at the time and I had a layover in Reykjavík, Iceland before meeting the crew in Moscow.
This trip symbolized my "answering the call" even under daunting circumstances. Many times we are called to go places alone, intentionally or not.
Cheryl Farrell
Cheryl Farrell is a corporate communications consultant and performance storyteller in Southern California. She has decades of experience in healthcare, education, and financial services. Cheryl was an original cast member of the Jeopardy! Clue Crew and toured the world appearing in more than 1,000 video clips. As a public speaker, she often examines how older black women excel at the intersections of race, gender, and age. Cheryl has a master's degree in Communication Management from USC and a bachelor's degree in economics from UCLA. She is married and has two adult children.
Photo credit - NiketaCH Photography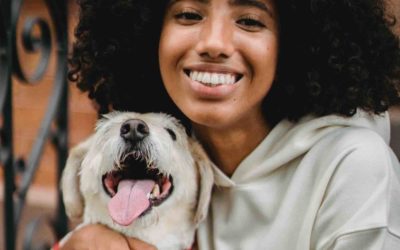 Part 1 of Kathlene McGovern's 2 part series on the best and safest ways to travel with your furry friends!
Dove Rose give us ideas on how to stay curious! Keep it Fresh in the Kitchen, on the Drive and in your Life. New ideas to keep our mind alive!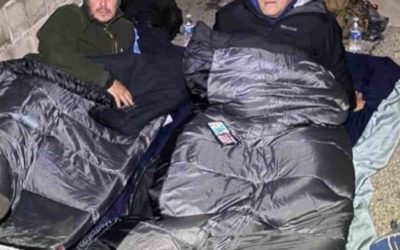 Ken Craft of Hope of the Valley lives unhoused on the streets of the San Fernando Valley for 100 hours and shares the challenges, insights and struggles he faced on this journey.