"A beautiful woman looking at her image in the mirror may very well believe the image is herself. An ugly woman knows it is not."
~ Simone Weil, Waiting for God
When I think of the word acceptance, I think about all the things I have swallowed. All the things I've taken. My mind quickly went to the deep dark recesses of my memories.
As I began to wonder why acceptance had a negative connotation, I intentionally changed mental lanes with no signs of a signal and realized all the amazing positive events in my life that had everything to do with acceptance. Off the top of my mind, getting accepted into the universities where I received my BS and MS degrees, or grant proposals I've submitted on the behalf of clients and the daily acceptance I receive from my Creator, children, husband, and community.
I've had a unique experience growing up in black skin, in white spaces. Acceptance and the lack thereof have been resting on each shoulder. The voices that call out to each other say things like you are worthy of love and acceptance, all the way to you are not worthy of love and won't be accepted.
A moment in my life where I felt unaccepted and pressed through to meet acceptance took place in grade school. I encountered my new neighbor, a tall woman, with a tinker bell haircut, a green door, and a black and white mutt. I was in 4th grade and strolling home from school, as I passed my neighbor's house I heard a loud call out the window; "Get off my sidewalk nigger."
I ran into my nest of safety, slung my Jan-sport backpack, looked into the white faces of my parents, and attempted to express what happened and how I felt. Up until about the age of 26 I have struggled with using my words to describe these heartbreak experiences where I was othered simply because of the color of my skin.
They both wanted to advocate for me and asked what could they do. I still am not sure why they asked what they could do but I am thankful that they allowed me to determine what the outcome would be. I told them I would think about it.
Who doesn't love a chocolate bar? God led me to bring her back a candy bar after school, yes right back onto that dreadful sidewalk that she somehow owned and marked with the highest exclamation of hate to deliver her a gift. A gift in my mind that said if you could accept and love a chocolate bar, you could love and accept a chocolate girl.
"Will You Come Back Each Day?"
On my way home from school, I quickly went up her driveway and left it on her doormat and hurried into my house. This became my after-school activity, for a few weeks. I approached her door on an afternoon and she yanked the door open as I tried to place a bar on her mat. She yelled "Get in here" and I ran in, crazy, I know.
We work so hard for this word acceptance. We are worthy of acceptance, especially our own.
When I walked into her perfectly placed home, her dog wagging his tail, I saw to the left an ornate sitting room and there was a plate of the candy bars I had delivered. As she opened the bar I had in my hand she gestured to sit down. She began to hit me with 21 questions. Why do bring me chocolate each day girl and other various questions?
When she finally let me answer I told her. I thought if you could like the chocolate bars which were brown, that she could also like me who was also brown. She huffed and smirked and settled back into her seat and said asked a final question. Will you come back each day? I nodded and said I would. She began to share about her life and family and then led me to the door and reminded me it wasn't safe to just come into people's homes.
Each day following I stopped by to see my friend after school. A friend I wanted to accept me, and a friend who was in need of acceptance.
Over the years I have embraced self-acceptance. Remember the song "Express yourself," well let's switch that up to "Accept yourself." When you accept yourself, you then can determine what you will accept from others, jobs and opportunities.
Rachel Marie
Rachel Marie is an amazing writer and humanitarian who got her M.S. of Behavioral Analysis while working full time, raising her two children, and fostering four children on her own. She lives in Oroville, CA. After the 2018 Paradise Camp Fire personally affected her family and community, she volunteered at the Butte County Distribution Hub, Oroville Hope Center to help serve the community. Ultimately she made a leap of faith, leaving her secure job at the Court House, and followed her heart to become the Executive Director of Disaster Relief. She believes we can all make a little room, that the more you give, the more you are given – and her life is proof of this.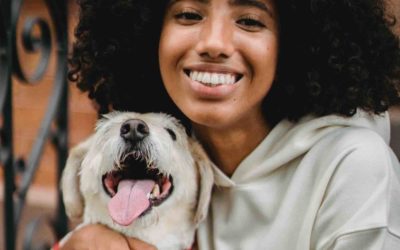 Part 1 of Kathlene McGovern's 2 part series on the best and safest ways to travel with your furry friends!
Dove Rose give us ideas on how to stay curious! Keep it Fresh in the Kitchen, on the Drive and in your Life. New ideas to keep our mind alive!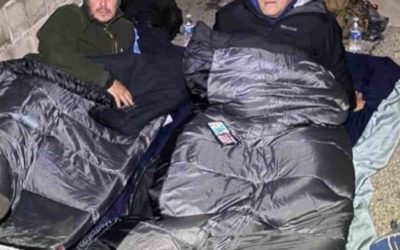 Ken Craft of Hope of the Valley lives unhoused on the streets of the San Fernando Valley for 100 hours and shares the challenges, insights and struggles he faced on this journey.