Photo: Jack, my son, and Jack, his grandfather
There are a lot of men in my world. A husband, two grown sons and for a while a boisterous male Wheaten Terrier. This cornucopia of masculinity is marked by a preponderance of men named Jack.
"My father was a junk dealer." Those were the first words I remember my future father-in-law Jack saying to me. I was not yet married to his son. I had vowed never to date an actor let alone marry one. But love does strange things to our resolve.
I was nervous about meeting Jack because he was a professor of English. He was a war hero. He was an erudite playwright. My background is strictly blue collar. My parents did not attend college let alone teach in one. I decided to be bold and stated, on meeting Jack that first time, "I am from Omaha and my father was a drywall hanger." Jack broke into a big smile, as though this was marvelous and wonderful.
He seemed to find all his children and grandchildren marvelous and wonderful. Ditto for his many friends and colleagues. He had boundless enthusiasm for great ideas, great dreams.
Jack Reuler, artistic director of the storied Mixed Blood Theater in Minneapolis, steps down this month after 46 years at the helm. His mission has been clear; to disrupt injustice.
During his tenure he has produced hundreds of plays that address systemic racism, the status of refugees, the impact of climate change, prejudice, inequality, the challenges and triumphs of the lives of people with special needs. He has done this with humor, inclusion, profound intelligence and the brilliant instincts of a born showman. He has created a loving community of thousands of fellow artists and injustice disruptors. My own family is among them, including my husband, who has written ten plays Jack produced on subjects ranging from baseball to the autism spectrum to the efficacy of zoos. My children have been inspired and embraced by Jack Reuler.
Seeing what he has done has given them templates for how to live their own best lives.
It should come as no surprise that I named my firstborn Jack. Actually Jacob. It is bad luck, in the Jewish faith, to name someone after a living relative. But I wanted to honor my father-in-law. My son's birth certificate says Jacob. But we have always called him Jack. He is a good man. A soldier for twelve years. Now someone who spends countless hours helping other vets move on with their lives post Army. Like the two other Jacks, he has an appreciation for the beauty of life, the gift that each day brings.
Perhaps there is something in a name. Or perhaps…a rose by any other name would smell as sweet? Here's to the Jacks in my life; men beyond compare who combine bold, fearless leadership with loving human connection.
Read all of Kate's wonderful stories. They are so engaging and kind hearted, they remind us of a simpler, easy time.
Kate Fuglei
Kate Fuglei is an actress and singer who divides her time between Studio City and Brooklyn. She has appeared in over forty episodes of television, including most recently in one of the first episodes of STAR TREK/PICARD.  She is a published author with two novels based on the lives of the physicist Enrico Fermi and the educator Maria Montessori. The greatest blessing in her life is her marriage to writer Ken LaZebnik and her two sons, Jack LaZebnik and Ben LaZebnik.  They inspire her every single day.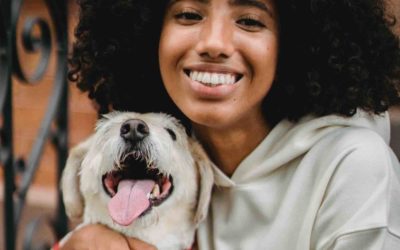 Part 1 of Kathlene McGovern's 2 part series on the best and safest ways to travel with your furry friends!
Dove Rose give us ideas on how to stay curious! Keep it Fresh in the Kitchen, on the Drive and in your Life. New ideas to keep our mind alive!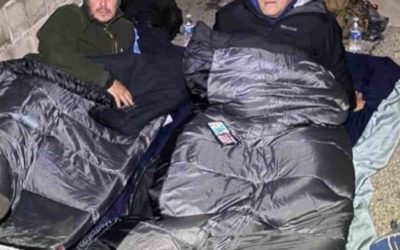 Ken Craft of Hope of the Valley lives unhoused on the streets of the San Fernando Valley for 100 hours and shares the challenges, insights and struggles he faced on this journey.