Our Guest contributor Cheryl Farrell writes on the theme of "play" by examining a famous work of The Bard
A familiar quote by author Toni Morrison is, "If there's a book that you want to read, but it hasn't been written yet, then you must write it." I've applied Morrison's motivational lesson to theatrical works by examining themes in plays in order to write my own story. Enter stage right: William Shakespeare.
"Othello, the Moor of Venice" is a tragic tale, rich with themes that scholars have analyzed and interpreted for hundreds of years. However, my Shakespeare awareness comes from two primary sources: 1) I once presented Jeopardy! video clues at Shakespeare's birthplace, Stratford-upon-Avon, and 2) SparkNotes, for which I unapologetically confess to reading.
Othello is the story of an African general in the Venetian army who is tricked into suspecting his wife of adultery, a tragedy of sexual jealousy. Othello and Desdemona marry and attempt to build a life together, despite their differences in age, race, and experience. Their marriage is sabotaged by the envious and calculating Iago, who convinces Othello that Desdemona is unfaithful.
First performed in 1604, the play is an early exploration of racial prejudice. Other notable themes are deception and treachery, appearance versus reality, and justice. More than 400 years later, these themes play out in viral form through social media.
Among Othello's five acts and 3,727 lines are moments when characters make remarks that only the audience hears. These dramatic devices are soliloquies and "asides." The comments help us understand the thoughts and motivations of the character. The most prolific orator of side messages is the dastardly Iago who is talking to himself about his plans to ruin Othello's happiness and marriage.
What if We Suspend Disbelief?
Can you imagine the benefit of having theatrical disclosure in real-life relationships? How enlightening it would be to know true motives of what others say and do. And, how helpful it would be for others to know our true thoughts.
As with the hidden intentions of characters in Othello, we too can make disastrous decisions from unspoken feelings of envy, hatred, and deception. Without knowing the full story, we act on what we see and presume. I've written before about the power of storytelling and it applies here as well.
Experiences run deep in our psyche that shape our behavior. If we are genuinely "transparent," as contemporary lingo goes, we may reveal unattractive thoughts and vulnerabilities. It takes courage to disclose what's going on inside of us. I want to share the good by summoning the will to tell the full story of my inner character.
Cheryl Farrell
Cheryl Farrell is a corporate communications consultant and performance storyteller in Southern California. She has decades of experience in healthcare, education, and financial services. Cheryl was an original cast member of the Jeopardy! Clue Crew and toured the world appearing in more than 1,000 video clips. As a public speaker, she often examines how older black women excel at the intersections of race, gender, and age. Cheryl has a master's degree in Communication Management from USC and a bachelor's degree in economics from UCLA. She is married and has two adult children.
Photo credit - NiketaCH Photography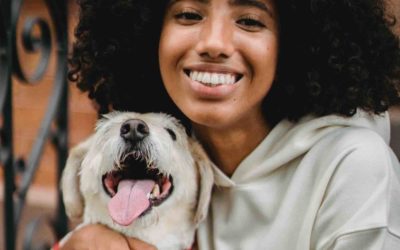 Part 1 of Kathlene McGovern's 2 part series on the best and safest ways to travel with your furry friends!
Dove Rose give us ideas on how to stay curious! Keep it Fresh in the Kitchen, on the Drive and in your Life. New ideas to keep our mind alive!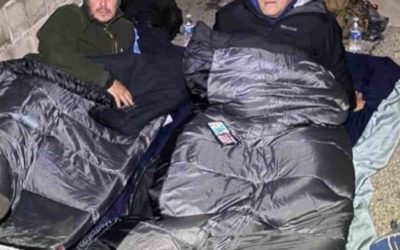 Ken Craft of Hope of the Valley lives unhoused on the streets of the San Fernando Valley for 100 hours and shares the challenges, insights and struggles he faced on this journey.