Helping Families Achieve Long-Term Success
It isn't often that one considers a financial advisor to be an everyday hero;  however, anyone who strives to understand another and assists them through some challenging situations is definitely one…and Daniel Bemel (also known as Dan or Danny to family, friends, and clients) has proven to be just that.
Danny grew up in the San Fernando Valley, attended college in Santa Cruz and earned a law degree from U.C. Hastings. He is currently a Senior Vice-President and financial advisor at UBS Private Wealth Management.
Recently he became

 a member of the board of directors at the Harriett Buhai Center for Family Law, a cornerstone of family law and domestic violence assistance for low-income persons in Califo

rnia.
Danny loves spending time with his family and friends.  He currently lives in Los Angeles with his beautiful wife, two year old daughter, new born son and canine pal.
Danny's a big fan of the Los Angeles Dodgers and enjoys going to the games at Dodger Stadium.
He can also be found enjoying all the great food and culture that's available in the city, along with watching old movies, TV shows, and cooking up really big, delicious meals for family and friends. 
You learn by listening,
not by speaking.
— Danny Bemel
What started you on the path of being a financial advisor?
As the son of a CPA and business manager, investing always interested me. We talked about stocks, and made little bets.
After law school, I looked for a way to combine critical analysis with a more creative and exciting role. That's when I found wealth management.
I was immediately hooked, not only by markets and investing, but by the potential for long term relationships with clients that is rarely possible in other fields.
Who gave you the most support early on?
I am blessed to have a very supportive family. And it's not always easy to collect friends and mentors in this industry, but I'm fortunate to be able to call on many colleagues and partners for continued support.
What is significant or unique about the type of service you offer to your clients?
To make the greatest impact, I believe an advisor must truly understand their client – what motivates them, what they care about, what they want for their family, and what they want for their community.
So it's important to first focus on work that will set the foundation for long term family success: analyze cash flows, create a realistic budget, philanthropy planning, succession planning, and more.
When investing, I strive to empower clients to make the best decisions they can. Education is especially important for people controlling significant wealth for the first time, because it can feel like learning a new language.
This approach doesn't work for everybody, and stands in contrast to many advisors who primarily focus on products or investment strategies, so it's important that we are the right fit for each other.
What are you passionate about in your business?
Helping my clients – often women – become the CEO of their own financial lives. Investing is table stakes; supporting and championing a transformation is the passion.
In finance, and in business generally, there remains a high prevalence of toxic masculinity. A lot of interruptions and mansplaining in meetings and on conference calls, often by alpha males right out of central casting.
Paired with the structural disadvantages women still may face, controlling wealth can be an especially fraught uphill battle. This is especially true after a divorce or other traumatic event, trying to navigate these challenging waters for the first time.
I love that together we can push back!
Walking a difficult road with a client, and coming out the other side together, is what makes my work meaningful. Seeing clients empowered, happy, and writing their own next chapter motivates me to continue.
Danny and his father, Rodger Bemel
Who or what is your biggest inspiration in your professional life?
My father showed me early on what it means to truly take care of clients. You have to be available, open minded and open hearted, and you have to meet your clients where they are. You have to be willing to put your own needs on hold, to jump in at a moment's notice, and to work hard for others.
I saw him develop and maintain relationships lasting over forty years. I love that his clients think of him as a rock, someone they can count on for generations. He was there for weddings and funerals.
He inspires me to develop the same meaningful relationships. I want to be there in the same way for my clients, their children, and grandchildren.
What do you consider success?
Waking up next to my wife every morning. She is my best friend, partner, confidant and advisor. It took a few false starts and a winding road to create a home together, but worth jumping over every hurdle.
What's been a real high-point in your career or what are you most proud of?
Developing an empowerment program for divorcees and widows. The key message: know where you stand and what you want for the future.
These traumas present a momentous emotional challenge wrapped around a monumental financial adjustment. There is almost always anxiety about maintaining lifestyle and long-term financial goals. There's no way to avoid a lot of the hurt. But with patience, education, proactive planning, and support, there is always a path through. 
Often the little things make me most proud, like showing a newly divorced women she could buy her dream pickup truck without any guilt, preparing her to walk into the dealership on her own, and the huge smile on her face when she pulled up for lunch in the new truck.
I'm also proud to be an active member of the family law community through the Beverly Hills Bar Association, serving as a member of the Family Law Section's executive committee. Separately, I love teaching attorneys how to prepare their clients for the financial impact of divorce.
What is your motto or words to live by?
Jackie Robinson said, "A life is not important except in the impact it has on other lives." I try to apply this in my own life in three ways:
First, for my family and friends: creating a loving and supportive environment for my immediate family, and giving good advice or a shoulder to cry on to when called upon.
Second, for my clients, providing stability and counsel, especially in trying times.
Third, for our community, through philanthropy. Among other endeavors, I recently joined the board of the Harriett Buhai Center for Family Law. The Center protects victims of domestic violence and improves the well-being of children living in poverty. With the help of volunteers, the Center provides free family law assistance and legal education to the poor, striving to empower people in need and assure them meaningful access to the courts.
What makes you laugh?
My daughter, and all the funny things she says. No idea where she comes up with most of it. And Mel Brooks movies.
What are you working on now?
Teaching our two year old golf, and putting together a second nursery.
Pie, Cake or Ice Cream?
Pie! But it's close. Banana cream pie, or any fruit pie, barely edges out a great ice cream, even a Twister at Foster's Freeze.
"I lose patience with those who preach being in the moment as if it's always a pleasant thing. It's not and that's OK."—Dr. Elvira Aletta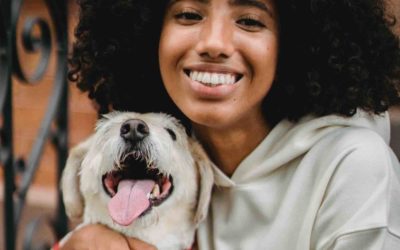 Part 1 of Kathlene McGovern's 2 part series on the best and safest ways to travel with your furry friends!
Dove Rose give us ideas on how to stay curious! Keep it Fresh in the Kitchen, on the Drive and in your Life. New ideas to keep our mind alive!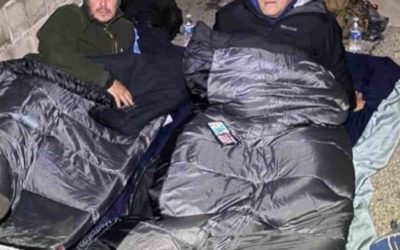 Ken Craft of Hope of the Valley lives unhoused on the streets of the San Fernando Valley for 100 hours and shares the challenges, insights and struggles he faced on this journey.