My fondest childhood memories were spent jumping in and out of coffins. My uncle owned a funeral home. My grandmother lived in a lovely apartment in the back of the business. She took late night calls and greeted the bereaved. We often visited her on Sunday afternoons. When she and my parents and the other older relatives sat down for coffee cake and gossip, my two older brothers, cousins and I would peel off to the showroom and pay hide and seek.
The most expensive pearl grey models with puffy satin linings and puckered pillows were, of course, up front. The plain pine models were way at the back. We screamed, giggled, jumped inside, slammed lids up and down and behaved horribly. It was a ton of fun.
On dares, we would sneak into the chapel and play tunes on the organ. I Want To Hold Your Hand was a favorite. The solemnity and finality of the purpose of the place never once crossed our minds.
The same kind of crazy abandon took over when, as college students, my friends and I discovered hide and seek on the Staten Island Ferry. Late at night, plying back and forth between lower Manhattan and Staten Island, we raced around the boat as it steamed past the Statue of Liberty, we hid under the old wooden benches, around stacks of life preservers, on the top deck in the breeze.
One night, as I hid around the corner of the snack stand, an elderly woman in a babushka, who looked for all the world as if she might have been one of the immigrants from Ellis Island a century before, caught my eye. She put her finger to her lips and pointed down a hallway. She shook her head and winked at me; don't go that way: you'll be caught. We shared a smile. Our cries of NOT IT rang out in the inky night air, the twinkling lights of lower Manhattan as a backdrop to our escapades.
Everything You Do is Right
Most actors know about improvisation. They have studied it or encountered it in classes or workshops. But my friend Paul Walker (not to be confused with the other leading man Paul Walker) took it to a whole different level.
Paul's father was a Disney animator and drew the dwarfs in Snow White. Paul was gnome-like, benevolent presence who had studied theater games under the famed teacher Viola Spolin. His philosophy was that everything you do is right. When you were in his presence, you felt elevated, seen, heard and most of all treasured. He instilled in his students and friends a confidence, a sense of wonder and abandon; a sense that in entering the world of play, of imagination and freedom, we find our most sacred selves.
Creating fun is serious, essential business. None of us does it nearly enough.
Read all of Kate's wonderful stories. They are so engaging and kind hearted, they remind us of a simpler, easy time.
Kate Fuglei
Kate Fuglei is an actress and singer who divides her time between Studio City and Brooklyn. She has appeared in over forty episodes of television, including most recently in one of the first episodes of STAR TREK/PICARD.  She is a published author with two novels based on the lives of the physicist Enrico Fermi and the educator Maria Montessori. The greatest blessing in her life is her marriage to writer Ken LaZebnik and her two sons, Jack LaZebnik and Ben LaZebnik.  They inspire her every single day.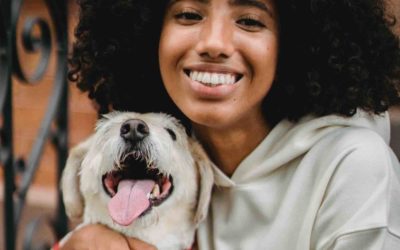 Part 1 of Kathlene McGovern's 2 part series on the best and safest ways to travel with your furry friends!
Dove Rose give us ideas on how to stay curious! Keep it Fresh in the Kitchen, on the Drive and in your Life. New ideas to keep our mind alive!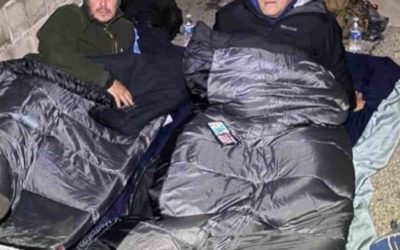 Ken Craft of Hope of the Valley lives unhoused on the streets of the San Fernando Valley for 100 hours and shares the challenges, insights and struggles he faced on this journey.