Our insidewink team likes to
share the good
Here's our mixed bag of goodies to feel great and travel well! 
Our insidewink staff picks range from delicious bone broths to sweet honey, from ideas for what to see when you travel to fantastic espadrilles! 
We may receive a small commission from purchases made via the links below.
Have you heard about the amazing health benefits of consuming bone broth? If not, please allow me to fill you in on this amazing, "superfood".
In hundreds of traditional cultures, bone both is considered a powerful healing remedy because of its abundant nourishing elements such as – essential amino acids, minerals and gelatin.
I purchase Ossogood's bone broth, which is certified organic, paleo, keto and AIP broth just to give my body the extra TLC that it deserves. Check out this really wonderful company – read and try for yourself the wonderful benefits of bone broth. Your body will thank you!
Some benefits of consuming bone broth taken from the Ossogood website –
*Supports immune system
*Promotes healthy digestion by healing & sealing the gut
*Strengthens bones, skin, hair and nails
*Reduces inflammation and joint pain
*Boosts energy levels
*Promotes better sleep
Check out Ossogood Here
Allergy season is a whopper this year. And is likely to be repeated as flowers and foliage look to be having longer and longer blooming seasons. For those who've had it with allergy meds, take heart there is a wonderful alternative. It's called local, raw, organic honey. We are in luck here in the San Fernando Valley, as there is an amazing little find in Chatsworth called the Valley Hive. It is an adorable shop tucked into the grounds of nursery.
They carry a number of honey flavors, like sage, avocado, and orange blossom. But the one that hits a wide array of outdoor pollen allergens is the wildflower. Take a tablespoon on an empty stomach every morning and in about two weeks, you should see a reduction in allergy symptoms. Note, this is not a cure for all outdoor allergens, but it has helped mine tremendously and believe or not, it has nearly cured our Husky, Kevin of his horrible sneezing and wheezing. Thank You Valley Hive!
Check out Valley Hive Here
My good friend is traveling across the country and I gave him a care package with snacks, hand wipes, drinks and this fabulous book! From travel experts at National Geographic – 50 states, 5000 ideas is packed with interesting places to stop and things to do all across America. From seeing NYC's oldest street to sea otters in California sites include parks, museums, hotels and trails. 
Shop for the 50 States, 5000 Ideas Here.
Kathlene Mc Govern Recommends
Olukai's
Kaula Pa'a Kapa

Espadrilles
I love an espadrille. Always have, always will. Loved them when they were in style, out of style and every minute in between. This is no dalliance, but rather a devotion that abides. And my newest flame is Olukai's Kaula Pa'a Kapa Espadrille. As the name suggests, Olukai is a Hawaiian-based company that specializes in flip-flops, sandals, and other casual footwear.
As with any classic espadrille, Olukais have a linen upper and a seamed rope sole. So, besides adorable island-inspired names for its colors like "lanai breeze" and "lava rock," what makes these beauties better than other espadrilles? First the jute rope heel is water-resistant and co-molded with a wet grip rubber outsole for added traction. But the capper is the drop-heel design that turns it into both a shoe and a slide – and take it from someone who has broken the back of more than one espadrille by forcing it to serve as a slide-on shoe – this feature alone is worth its weight in gold!
Best of all? A portion of every pair of Olukai shoes sold goes to support the Ama Olukai Foundation which partners with other progressive organizations interested in the preservation of Hawaiian culture and the Aloha spirit of Hawai'i. The foundation also works with other Hawaiian-based organizations that preserve Hawaiian lands and the ocean for future generations.
Shop Olukai's Kaula Pa'a Kapa Espadrilles Here
Too funny about the Valley Hive link! We just transferred our bees into our hive this weekend (oh man, did my neighbors ever get a show, I'm sure….). My wife and I managed to only get stung a couple of times – so, not too bad considering we'd never done it before! You can see them happily buzzing around now in our garden. At least, I think they're happy?
Try it Yourself with this 8-Frame Beehive and Supplies. We all need to love and care for our bees!
Shop for the Bee Hive Here
Have you tried our insidewink staff picks?
Let us know what you think in the comments below!
See What Else is Good

Here!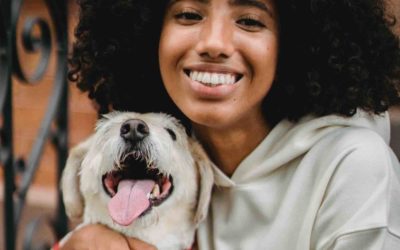 Part 1 of Kathlene McGovern's 2 part series on the best and safest ways to travel with your furry friends!
Dove Rose give us ideas on how to stay curious! Keep it Fresh in the Kitchen, on the Drive and in your Life. New ideas to keep our mind alive!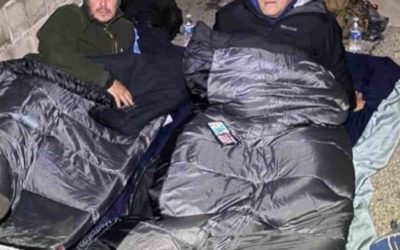 Ken Craft of Hope of the Valley lives unhoused on the streets of the San Fernando Valley for 100 hours and shares the challenges, insights and struggles he faced on this journey.