We all remember that one great teacher, the one who inspired and believed in us, the one who made a difference, maybe even changed the course of our lives. Becoming a great educator doesn't just happen by chance. It takes time and effort to perfect the art of teaching. It's not just a degree and credential that are required of today's educators, but rather a whole host of abilities, some which can be taught, others developed through day-to-day experience in a classroom and some that are simply intrinsic to great teachers. 
Characteristics of Great Teachers
#1: Passion
Passion for the profession, for subject matter and for the growth of students is vital. This isn't something that can be taught; however, it is a quality that can be developed as a teacher finds their niche – the right specialty, the right school. Passion ekes through, not just in terms of energy or interest in the classroom, but also takes the form of patience and fortitude, getting through to and motivating a student who may have been overlooked by a less-enthusiastic educator. It also creates a willingness to ride out even the roughest times (COVID anyone?) throughout their career.
#2: Classroom Management.
The skill of controlling the classroom is one of, if not the most important quality a teacher can have. The best have excellent classroom management systems in place. It's not just about behaviour charts and discipline. Great teachers recognize that children love responsibilities and once roles and routines are established, the classroom will run smoothly with minimal disruptions to learning.
#3: Communication
Any good teacher will make delivering a lesson look easy, a skill that eventually becomes second nature to those in the profession. But it's not as easy as teachers make it look. Communicating with children is a daily challenge, not simply in terms of engaging with different learning styles and abilities, but also listening to the kids in their classroom. Having and open line of communication is imperative for a rich classroom experience and will ultimately play a significant role in the academic success of students.
#4: Tech Savvy
Technology has made its way into every corner of our lives and teaching is no exception. Chalkboards and textbooks are becoming more and more rare, replaced with tablets and laptops with interactive screens. Great teachers can use platforms like Google Classroom and i-Ready to create online lessons and track students' proficiency and growth, as well as trouble shoot tech problems students may have in real time.
#5: Thinking on Your Feet
While knowledge and a deep familiarity for the material being taught is vital for the success of any lesson, the greatest skill, and one of the hardest to learn, is the ability to sense when a lesson isn't working and adapt quickly.
"Lessons which are too easy are just as bad as lessons which are too hard,' reports Sophie Christine, an experienced teacher working with State Of Writing and Essayroo. "Pupils' behaviour is just as hard to manage in easy lessons."
Therefore, it's essential to understand not just why students' attention may we waning, but how to reassess in the moment, and rejigger the lesson so it serves students that day.
#6: Organizational Skills
Subject materials prepared in advance, resources readily available, organized files and a cache of two to six weeks' worth of lesson plans banked, all show a great teacher at work. This leads to a calm environment when it comes to catching and keeping up on grading, having a substitute step in when you just need a couple days off, and ensuring the pace of the classroom remains bright and lively when resources and materials need to be handed out.
#7: Approachability
There is a fine line between friendly and approachable, something important for newer teachers to learn as being over-friendly with pupils can lead to complications with staying objective in discipline and grading. However, being there for your pupils when they need you, taking extra time to help them understand a lesson or even lending an ear when they are troubled about something outside the classroom is an incredibly important quality and makes the difference between a good teacher and a great teacher.
Educating future generations is one of the most noble professions anyone can hold. Words and actions will make a lasting impression on thousands of young lives over a career, which is why any educator should strive to become a great teacher.
By Madeline Miller
Madeline Miller is a key writer and editor at Dissertation writing service and Assignment Service. One of her strengths is assisting companies in their marketing strategy concepts. She also finds time to contribute to numerous sites and publications. When her schedule allows, she is a freelance writer at Boomessays Reviews.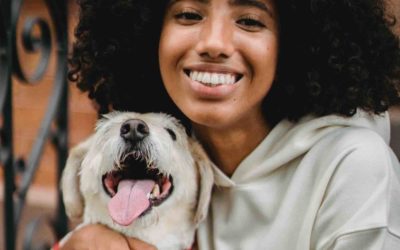 Part 1 of Kathlene McGovern's 2 part series on the best and safest ways to travel with your furry friends!
Dove Rose give us ideas on how to stay curious! Keep it Fresh in the Kitchen, on the Drive and in your Life. New ideas to keep our mind alive!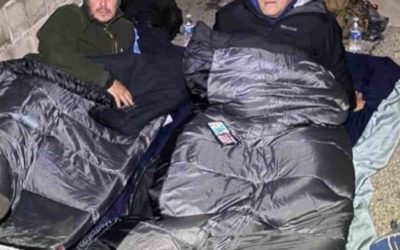 Ken Craft of Hope of the Valley lives unhoused on the streets of the San Fernando Valley for 100 hours and shares the challenges, insights and struggles he faced on this journey.