Kathlene McGovern shares Part 2 of this 2 part series on how to best travel with your pets. Read Part 1 Here
As the weather warms so, naturally, does our wanderlust. A prelude to the freedom that summer brings. Feet itching for adventure look for the perfect spot to hike, or towns to roam around for a long weekend.
As promised, Part 2 of Tips for Hittin' the Road with Your Furry Friends includes the best pet-friendly hotels according to budget, the best travel carriers (including hiking backpacks for cats and small dogs) and breed specific tips, tricks, and precautions to keep your pets happy, healthy, and begging to go on your next vacation.
Have Cat (or Petite Dog,) Will Travel
As many places as there are to go in this great, grand world, there are just as many ways to get there. Though we'll only be talking about traveling with pets in the United States in this article, we're including a link to the US State Department's comprehensive page about international pet travel that contains information on shipping, traveling in-cabin and arrival quarantine rules and regulations for your furry friends.
When looking for the perfect pet carrier on domestic flights, our friends at Travel and Leisure Magazine tell us there are a few key things to consider. The veterinarians they consulted advised that the carrier not be too small, meaning your pet should have room to "move around a bit," but obviously not so big that it's difficult to carry. Another important factor is that the carrier must meet the airline pet carryon size limit which is 17.5 x 12 x 7.5. If you are traveling your pet as cargo (something we here at insidewink do NOT recommend,) the carrier must comply with International Air Transport Association regulations.
In a plane or train, soft-sided carriers are the ticket. The pliable structure allows the carrier to be more easily maneuvered into spaces as both train and plane travel require pets to be stowed under the seat in front of you.
Here are three of Travel and Leisure's favorite in-cabin carriers in order of most budget conscious to least:
Best With Wheels: Snoozer Roll Around 4-in-1 Pet Carrier (not recommended for cats, according to vets, as felines hate bumping along cracks in the sidewalk.)
Best Light-blocking: Sleepypod Air In-Cabin Pet Carrier.
Best Splurge: Away the Pet Carrier.
If you're traveling by car, or are your own mode of transportation (hiking trails or hoofing around a city,) here are three more that might fit the bill:
Yudodo Pet Dog Sling Carrier for small dogs and cats.
PetAmi Deluxe Pet Carrier Backpack for longer treks and hiking over terrains with Fluffy or Fido.
Morpilot Pet Travel Carrier Bag featuring seat belt loops that keep the carrier in place when you travel by car.
Where to Stay on Your Animal-tastic Getaway
One of the most challenging things can be finding the perfect place to stay with your pet. The experts at the Condé Nast Travel have assembled a list of inns, hotels, and resorts from coast-to-coast – some of which even offer pet sitting services.
If you'd like to spend your vacay splashing in the waves, but don't want to leave your dog at home, there's the Inn by the Sea, near Portland, Maine. With pet-friendly ocean-front suites, this hotel is a dog-lover's dream. Have a more exotic sort of pet? Then Cypress Inn, Carmel-by-the-Sea, California is for you. All rooms allow creatures ranging from Persian cats to pot-bellied pigs. They even hold "yappy hours" where pets and their owners can connect over cocktails. With two off-leash dog parks within a ten minute walk from the property, The St. Regis Aspen Resort, Aspen, Colorado is about as dog-friendly as it gets. There's even a resident Bernese Mountain dog, Kitty, who can be booked for doggy playdates.
However, if you're looking for something a little more casual (read budget-friendly,) the American Kennel Club has comprised a list of chain hotels that are pet-friendly including the Double Tree by Hilton, Choice Hotels (Comfort Inn, Comfort Suites, Sleep Inn, Quality Inn, Clarion and more,) more than 1,500 Marriott properties and 165 Westin properties, along with many other hotel chains from which to choose.
Keeping Traveling Pooches and Kitties Healthy and Happy
While we love the idea of our pets coming on our adventures with us, not all of our four-footed companions feel the same way. But since our pets have no way of telling us what's on their mind, it's important to know not just your pet's personality, but the temperament of the breed.
Our friends at Forbes Magazine write that "While dogs tend to be adaptable and happy to encounter new destinations with you, cats are not." The veterinarians they consulted urged pet parents to keep in mind that traveling is unlikely to be enjoyable and rather will probably be a very stressful experience for your cat. Because cats are territorial creatures, removing them from their well-honed environments (scratched furniture and baseboards sound familiar to anyone?) is very stressful and can not only affect their moods, but also might cause physical health issues, even once you're back home.
Therefore if you are going to travel with your cat, it's important to bring their "comfort items" with you on your trip. These are things from your home that your cat has spent time on. Because they release pheromones that can alter their emotional state, bringing objects on which they have rubbed their face can create a sense of familiarity and decrease stress.
Even though dogs are much amenable to travel, it's still important to keep them safe and sound while on the road. While there's nothing more charming than seeing the wind whip through the floppy ears, the experts at WebMD write in "Fetch" that it's important to keep your dog restrained, ideally in a carrier secured with seat belts in the back seat rather than the front. While air bags are great for humans, they can cause serious injury or even death to your pet. Feed your pet a light meal three to four hours before you leave. If they need to eat while you're traveling, always stop rather than feeding them in a moving vehicle to avoid car sickness.
Finally, pack a "travel kit" for your pet. Include their health records, proof of recent immunizations, a pet first-aid kit as well (of course) any medications they take. Bring supplies like waste bags and a scoop to clean up after them and be sure to pack a few of their familiar and even a couple of new toys to keep them occupied.
And if you happen to decide to go solo on your next vacation, the American Kennel Club has posted a source for finding reliable pet sitting services that you can access here.
Bon Voyage or Bon-fur-yage!
No matter the pet, no matter the destination, when planning a trip, the most important thing is to keep your furry pal's health and well-being uppermost in your mind. If you do, you'll be certain to make memories that will last forever!
Kathlene Mc Govern
Kathlene Mc Govern is a graduate of UCLA with a BA in English/Creative Writing. She is the winner of the David Wong Louie Creative Writing prize, has served as the fiction editor for PCC's Inscape Literary Magazine and worked as a staff writer for Blindfold Magazine, a print mag that combined activism with pop culture and fashion where she wrote features on several actors and directors including Darryl Hannah and Aaron Paul and Casey Cooper Johnson.
When she's not writing, Kathlene teaches a performance workshop for dancers around the country called Acting Dynamics for Dancers. The workshop teaches dancers to create story and connect emotionally to choreography, allowing for more dynamic performances.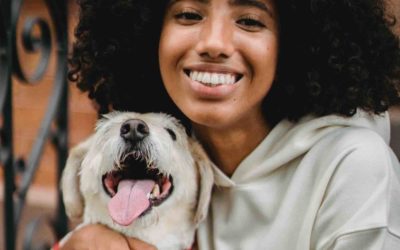 Part 1 of Kathlene McGovern's 2 part series on the best and safest ways to travel with your furry friends!
Dove Rose give us ideas on how to stay curious! Keep it Fresh in the Kitchen, on the Drive and in your Life. New ideas to keep our mind alive!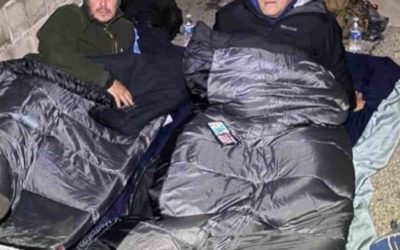 Ken Craft of Hope of the Valley lives unhoused on the streets of the San Fernando Valley for 100 hours and shares the challenges, insights and struggles he faced on this journey.