It is strange and wondrous what can nourish you. When I was a child and had asthma, I got to stay home from school and go to my Grandma Bernice's house because my mother worked full-time.
Grandma Bernice had a huge collection of costume jewelry. Six drawers full. It was an honored tradition to try on various pieces and compliment one another on the stunning effect of the plastic sunburst earrings or the fake diamond tiara on one's beauty.
Grandma was not a gourmet cook. But as we stirred the alarmingly orange packet of powder from the Kraft macaroni box into the tiny pale noodles nothing could have been more delicious.
We pulled up easy chairs and ottomans and watched soap operas together, commenting on the veracity of the stories. Asthma gone, I left at the end of the day to return to a chaotic household with five siblings, sated with that which I most needed; the full attention of another human being.
Aisles of the Antique Shop
With six children and a full-time job managing a hospital kitchen, my mother was in constant motion. I don't ever remember her stopping or sitting down. Her life was an intricate choreography of reaching, bending, folding, barking out orders, moving from room to room, herding children.
Except once a month on the occasional Saturday afternoon when she and I would go antiquing. It was the one thing in her life that had no particular practical purpose. We wandered the aisles of dusty old shops filled with floor lamps, moth-eaten fur coats and dented tin trays. My mother slowed down. Picking up flowered vases, turning over faded postcards and thumbing through moldy record albums, we formed a mutual appreciation, in the present, together, for things from the past.
Dorothy Parker once said, "Darling, there are only two kinds of people in the world. There are radiators. And there are drains."
My friend Nicole is a radiator. She brings warmth into the room. She listens with her whole being, turning over what you've said like a precious jewel, examining all the facets, probing for meaning and reflecting carefully, or laughing if you've said something funny. Her eyes take you in. She is there for you. Completely, totally present, nourishing my soul.
The nourishment of shelter, of joy, of mutual experience, of being heard and seen. You can't buy these things; they can only come from human connection.
Read all of Kate's wonderful stories. They are so engaging and kind hearted, they remind us of a simpler, easy time.
Kate Fuglei
Kate Fuglei is an actress and singer who divides her time between Studio City and Brooklyn. She has appeared in over forty episodes of television, including most recently in one of the first episodes of STAR TREK/PICARD.  She is a published author with two novels based on the lives of the physicist Enrico Fermi and the educator Maria Montessori. The greatest blessing in her life is her marriage to writer Ken LaZebnik and her two sons, Jack LaZebnik and Ben LaZebnik.  They inspire her every single day.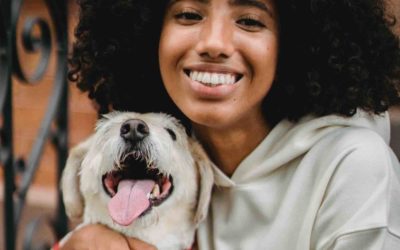 Part 1 of Kathlene McGovern's 2 part series on the best and safest ways to travel with your furry friends!
Dove Rose give us ideas on how to stay curious! Keep it Fresh in the Kitchen, on the Drive and in your Life. New ideas to keep our mind alive!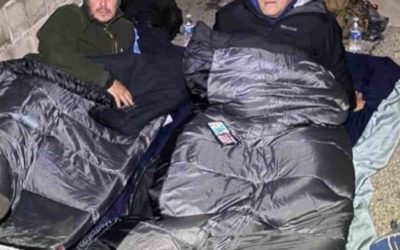 Ken Craft of Hope of the Valley lives unhoused on the streets of the San Fernando Valley for 100 hours and shares the challenges, insights and struggles he faced on this journey.